Far North falling behind in drawing domestic tourists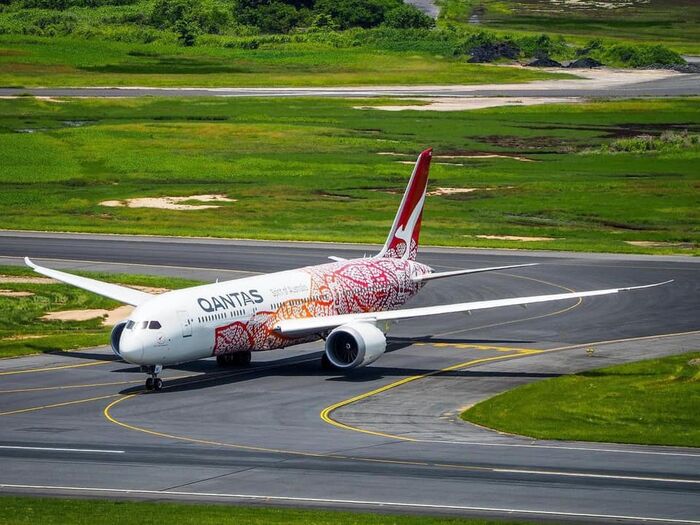 ---
The latest Tourism Research Australia data has revealed Tropical North Queensland is lagging behind the rest of the state in drawing domestic tourists.
Total domestic tourism expenditure in TNQ fell 34.5% in the year ending September 2020, compared to 28.9% in Queensland overall.
The region's expenditure was $1570 million over the year, while the Gold Coast and Sunshine Coast drew $2274 million and $2067 million respectively.
---
---
Local economist Pete Faulkner said the local tourism industry's struggled more than other regions as it's traditionally been very reliant on the international sector.
"International tourism expenditure typically made up about one third of total TNQ tourism revenues in the pre-COVID period," Mr Faulkner said.
"(This) clearly shows no sign of a return to anything like normal, at least for the rest of 2021 and in all likelihood well into 2022.
"In those circumstances the region needs to see a huge improvement in their domestic sector performance which at this stage is not evident.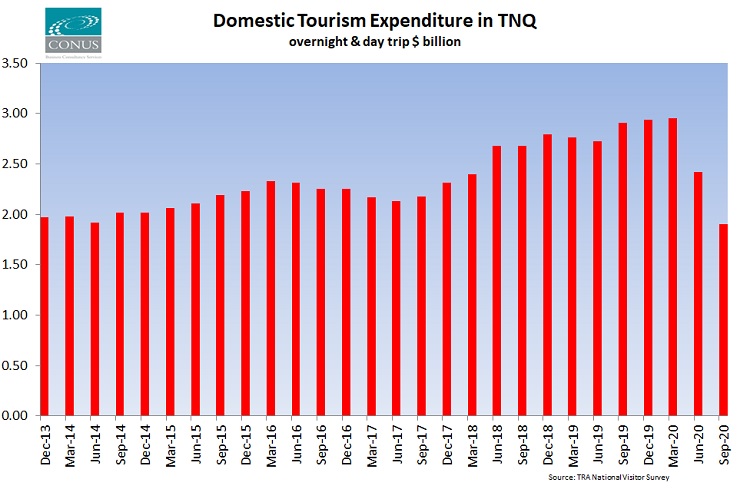 "Indeed the region is losing domestic share rather than gaining it.
"It's because of this that the Queensland Premier was in Cairns (last week) to warn of tourism businesses facing the loss of JobKeeper support at the end of March going 'off a cliff'."
Mr Faulkner has estimated about 15,000 Cairns residents are on the Federal Government's JobKeeper scheme, due to end on March 28.
The Palaszczuk Government and some Federal MPs – including Member for Leichhardt Warren Entsch – are pushing for an extension to the stimulus, but Treasurer Josh Frydenberg has ruled it out.
While Tourism Tropical North Queensland CEO Mark Olsen welcomed the Queensland border reopening to New South Wales yesterday, he said his industry has been facing a crisis of confidence.
"Opening up again to New South Wales visitors will inject a $1 million a day into our region. It's a really good start," Mr Olsen said.
"Those in Greater Sydney have been hitting our web page hard.
"Cairns is now the third most Googled destination in Australia.
"Here's hoping that converts into holidays of a lifetime in Cairns and the Far North."