AMAZING VIDEO: Huge croc devours woman's catch at Cardwell beach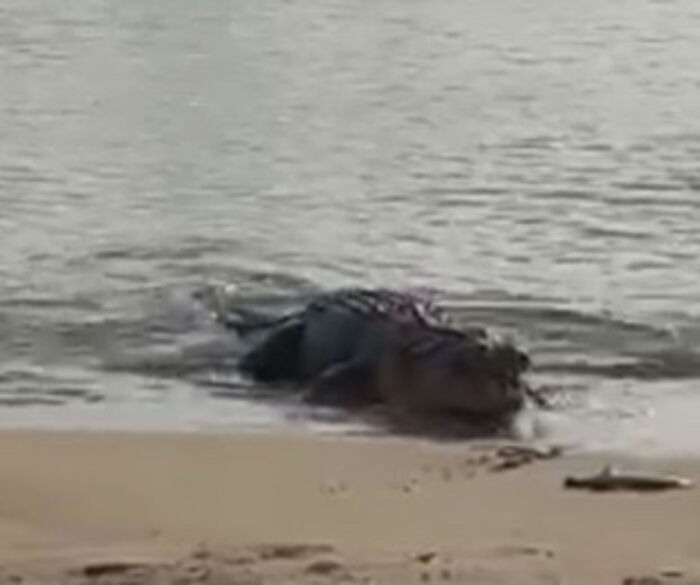 ---
A woman has captured the moment a 'monster' crocodile came to shore at Cardwell and guzzled down her fishing catch.
WATCH THE VIDEO: Explicit language warning
---
Yvonne Palmer had caught a couple of young sharks and wanted to throw them back, but didn't get the chance before the crocodile turned up.
"If you have ever caught a shark you will know that they can be quite confused and keep swimming back towards the beach," she said.
"I wasn't going any closer to push them back in when this big croc was happily on his way towards me."
Locals suspect the crocodile might be a reptile they've nick-named Nessie, who has been seen regularly in the area for a few years, following the death of another monster resident croc known as Bismarck.