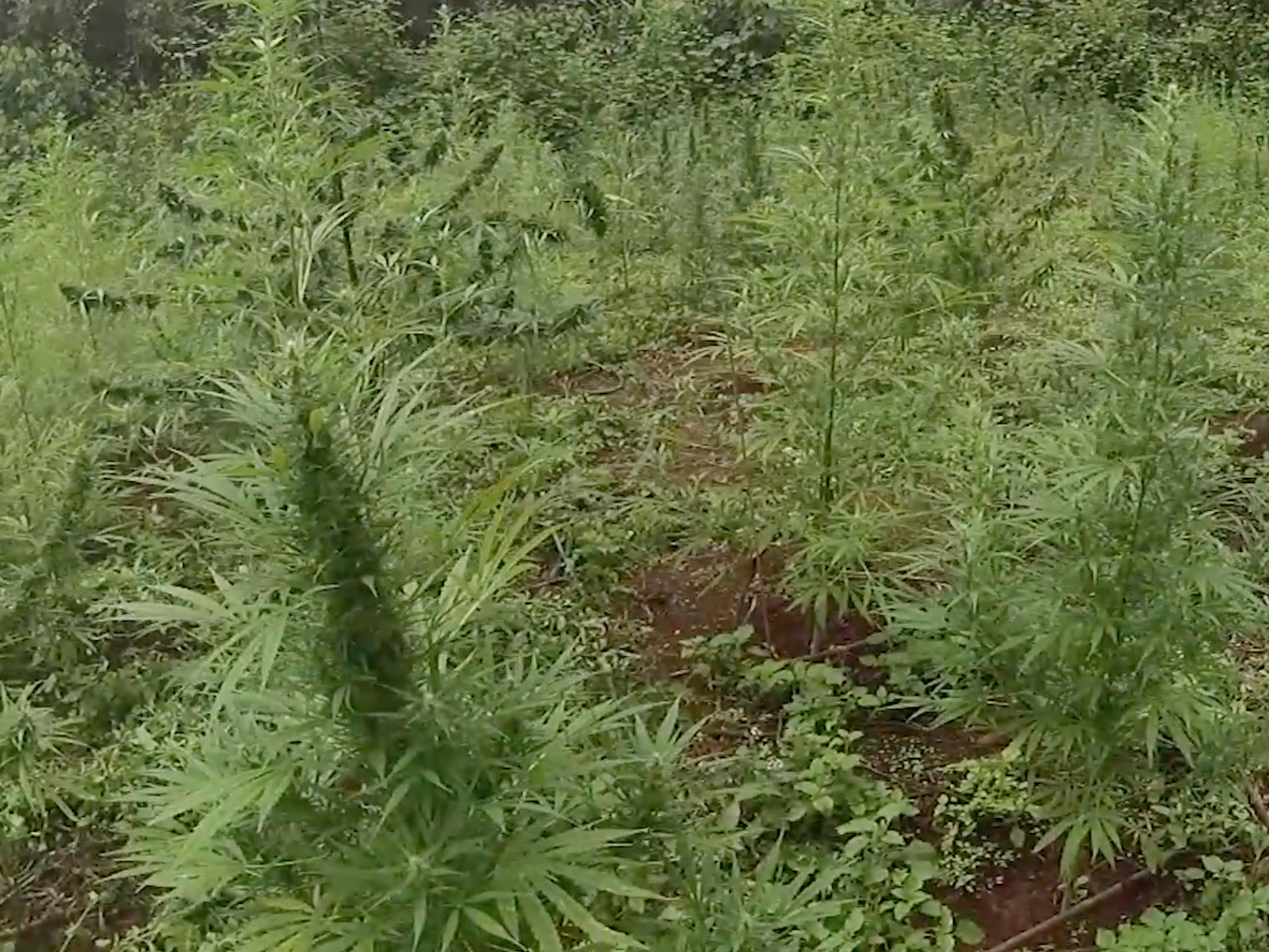 ##MP##
A crop of almost 500 cannabis plants has been seized by Queensland Police in the Wooroonooran National Park at Nerada.
One man has been charged over the discovery of the 487 mature plants on June 24.
It's alleged his set-up included water tanks, a water pump and sprinkler heads to maintain the plantation, plus 200 metres of hose running to a property on Pullom Road.
WATCH THE POLICE VIDEO
##BA##
Acting Senior Constable Tony Reyes said detectives had been conducting a search of the area when they came across the plantation.
##PQ##
"It was a great result and great police work by the Rural Major Organised Crime Squad.
"A lot of times with these cases the public plays a major role in assisting police by producing anonymous tips and information in these types of investigations."
A 32-year-old Nerada man was charged with one count each of possession of dangerous drugs, possession of anything used in the commission of a crime and producing dangerous drugs.
He's scheduled to appear in Innisfail Magistrates Court on July 12.
Main points
487 cannabis plants have been discovered in national park at Nerada, near Innisfail
The set-up included a water tank and pump, sprinklers and a long hose
A 32 year-old man has been charged
It was significant find and there was an elaborate set-up