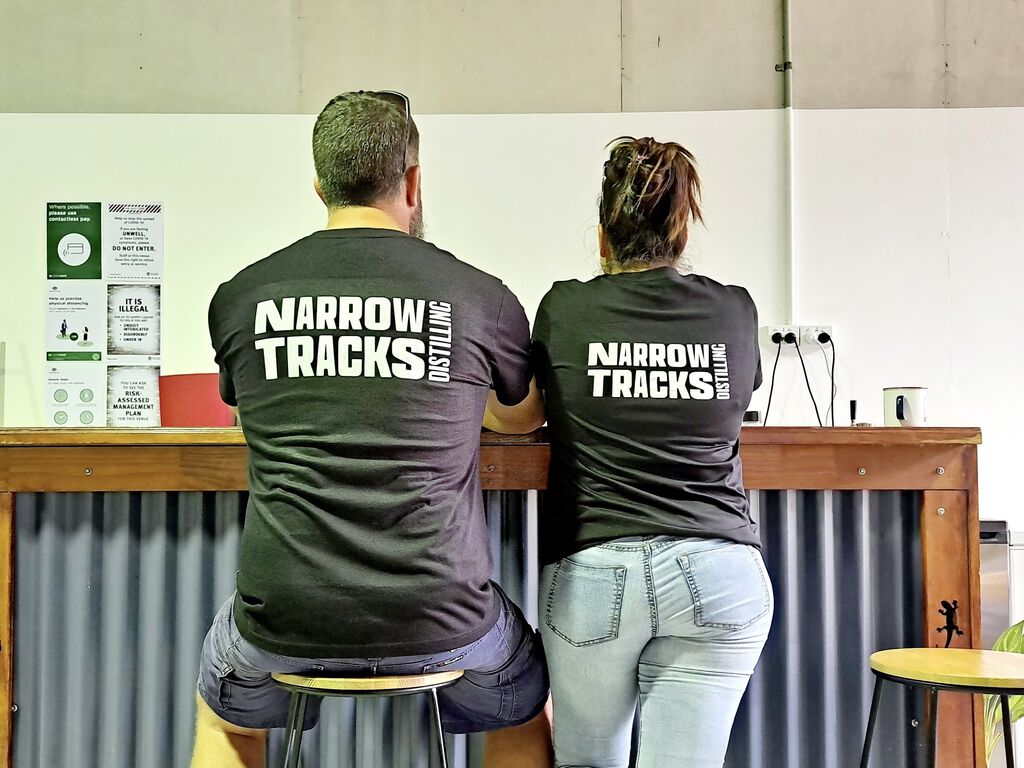 Cairns couple Bec Zammit and Doug Thorpe are proving that a "pipe dream" can come true.
The former travel agent and aircraft engineer decided to delve into the world of spirits after the pandemic hit, and as a result, we get to enjoy a new local distillery.
Narrow Tracks Distilling, located in industrial Stratford, is set to open this Friday from 3pm till late.
##BA##
The duo made just 250 bottles of their first product, a juniper-forward, contemporary dry gin.
"Our Dry Gin is an Australian take on a London Dry Gin," Bec told Tropic Now.
"Like all good things, it has a solid support system.
"We use our own base spirit that we distil onsite and add some delicious locally grown macadamia nuts and red finger lime to our botanical mix."
##PQ##
A pink gin will also be on offer at the distillery bar this weekend, infused with local strawberries grown in Atherton.
"Our small tasting bar area is where guests can try our products and check out our distillery equipment – where the magic happens," Doug said.
"We create all of our spirits from scratch using Queensland sugarcane and molasses and we try our best to source many of our ingredients from local farms.
"We also have a few fun liqueurs that are under wraps at the moment, and some rum that we hope to release after the required two-year ageing process."
This weekend Narrow Tracks Distilling will also offer Coral Sea Tropical Ale on tap for those who prefer a brew.
Bec and Doug plan to eventually open their production room for sales on weekdays.
The opening follows the recent launch of Distil on the Hill, another small batch gin distillery based in Kuranda.
Narrow Tracks Distilling is located on 3/13 Industrial Avenue, Stratford.
Food & Bev
local business
Main points
Kuranda-based Distil on the Hill launches its first gin today
The product can be pre-ordered online due to Queensland's new artisan producer licence
Eight local businesses have applied for the new licence since April this year
It's been a long time coming but we figured we'll never be 100% ready so we'd just jump on in.