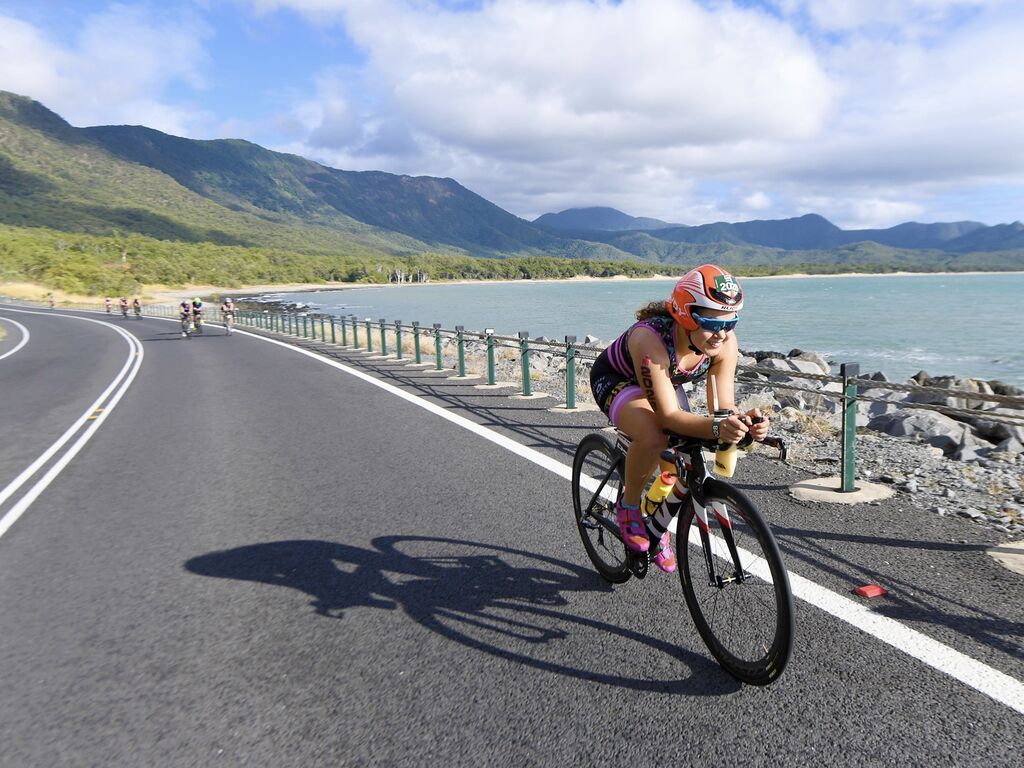 ##MainPoints##
Athletes and supporters are gearing up to go as the tenth IRONMAN Cairns approaches.
This Sunday, 6 June, competitors will race in either the full IRONMAN Asia-Pacific Championship or the half-distance event, the 70.3 Cairns.
The primary race will take athletes on a 3.8km swim from Palm Cove, before a 180km bike leg along the Captain Cook Highway between Port Douglas and Cairns.
It ends with a 42.2km run – four laps of the Cairns Esplanade – before competitors cross the finish line next to the Esplanade Lagoon.
##ArticleBannerAd##
The race's return to its normal schedule is a welcome change from last year's COVID-delayed event, which took place on a sweltering September weekend.
Defending champion Max Neumann is preparing for just his second IRONMAN appearance.
"IRONMAN is something that everyone knows, even if you're not involved in triathlon you know the word, to win an IRONMAN first go around is pretty special," Neumann said.
##ArticlePullQuote##
"If it's cooler than last year I think everyone is going to have a lot better race, there won't be as many blow ups.
"I think it's going to be a really good race, there's a good field."
Amelia Watkinson, defending champion of last year's female pool and another athlete to win their debut, will also compete this Sunday.
Welsh-born Cairns resident Sarah Thomas is also set to make her professional IRONMAN debut.
Read more about the past ten years of IRONMAN Cairns in Tropic magazine Issue 30.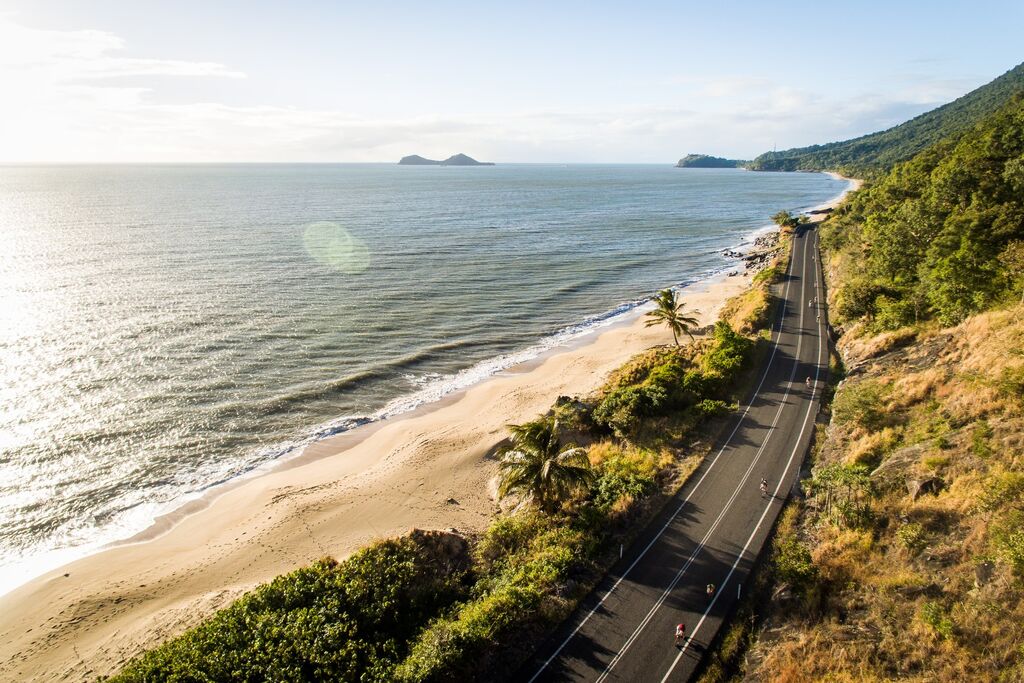 TRAFFIC ALERTS
Over the weekend
Cairns Esplanade – 5am Friday, 4 June to 6am Monday, 7 June – full closure, no parking (Spence Street to Aplin Street)
Sunday, 6 June
The Captain Cook Highway – 5.30am to 5.30pm, Veivers Road, Palm Cove to Beor Street, Craiglie (full closure)
Airport Avenue – 4am to 7pm (expect delays)
Lake Street – 7am to 7pm, Lily Street to Airport Avenue (northbound traffic permitted only)
Lily Street – 7am to 7pm, Esplanade to Lake Street (westbound traffic permitted only)
Esplanade – 7am to 7pm, Aplin Street to Lily Street (northbound traffic permitted only)
Esplanade – 5am Sunday, June 6, to 2am Monday, June 7, Upward Street to Aplin Street (full closure)
Main points
IRONMAN Cairns and IRONMAN 70.3 is this Sunday, 6 June
The two sold-out races have more than 3000 competitors
The event marks a decade of IRONMAN Cairns
Especially in what is pretty much my home race in Cairns, it was a good experience, a good feeling and set a good tone for the coming years.