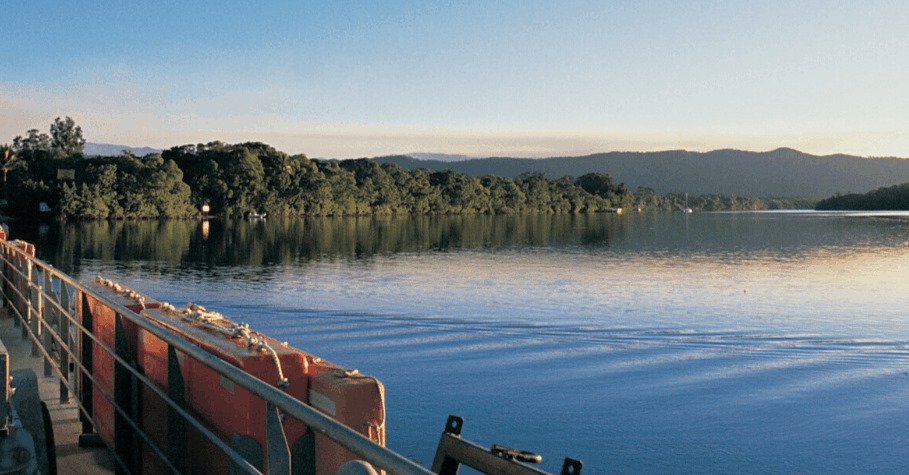 ##MainPoints##
Motorists heading across the Daintree Ferry will be slugged an extra $8 from next month as Douglas Shire Council ensures ratepayers don't bear the brunt of the cost of operating the service.
From July 1, a one-way trip for cars will cost $23 and the price of return trip will be $39. If you have a trailer attached, it will cost another $15 return.
Buses with 21 seats or more will pay $128 return, up from $101 – an increase of almost 27%.
Douglas Shire Mayor Michael Kerr said the new fees more accurately represent the cost to Council of providing the service.
##ArticleBannerAd##
"The new price is consistent with our approach to user pay services and makes sure the costs aren't funded through increases to general rates," he said.
"During the public consultation, the preference for a ferry service was abundantly clear with most residents and ratepayers in favour of us using that service to provide revenue to Council.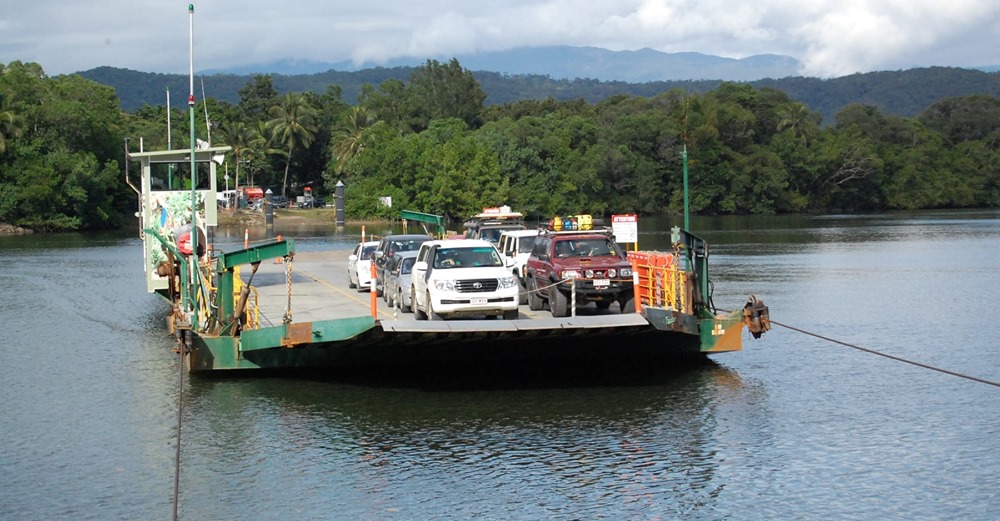 "We also heard from a number of people in the community who were willing to see higher ticket prices if it meant maintaining a ferry service.
"Our area north of the Daintree River has spectacular natural beauty.
##PQ##
Tourism business Billy Tea Safaris does daily trips across the Daintree River in 4WD buses with up to 29-seats.
Managing Director Peppi Iovanella said the increased costs spread across ticket holders will amount to around a dollar in profit loss per guest.
"It's annoying but it's not really a great impost," he told Tropic Now.
Douglas Shire locals who renew their Daintree Ferry Concession Card before 30 June will pay $18 and be able to use that card for unlimited ferry travel until April 2023.
After that, the price will go up to $23/person.
Council officially takes control of the Daintree Ferry on July 1 after purchasing the asset from Sirron Enterprises.
Great Barrier Reef tour company Divers Den has been awarded the contract to operate it.
Douglas Shire Council says the purchase of the ferry also won't be funded by an increase to general rates, but rather a combination of funding from the Council's Daintree Ferry Reserve and capital works budget.
Main points
The cost for a return car trip will rise by $8, while a 21-seater bus will pay $27 extra
Douglas Shire Council says the user pays approach will ensure ratepayers won't foot the operations bill
The Council announced its purchase of the ferry in May
We have no doubt tourists will be willing to pay a little bit extra to see this world-class attraction