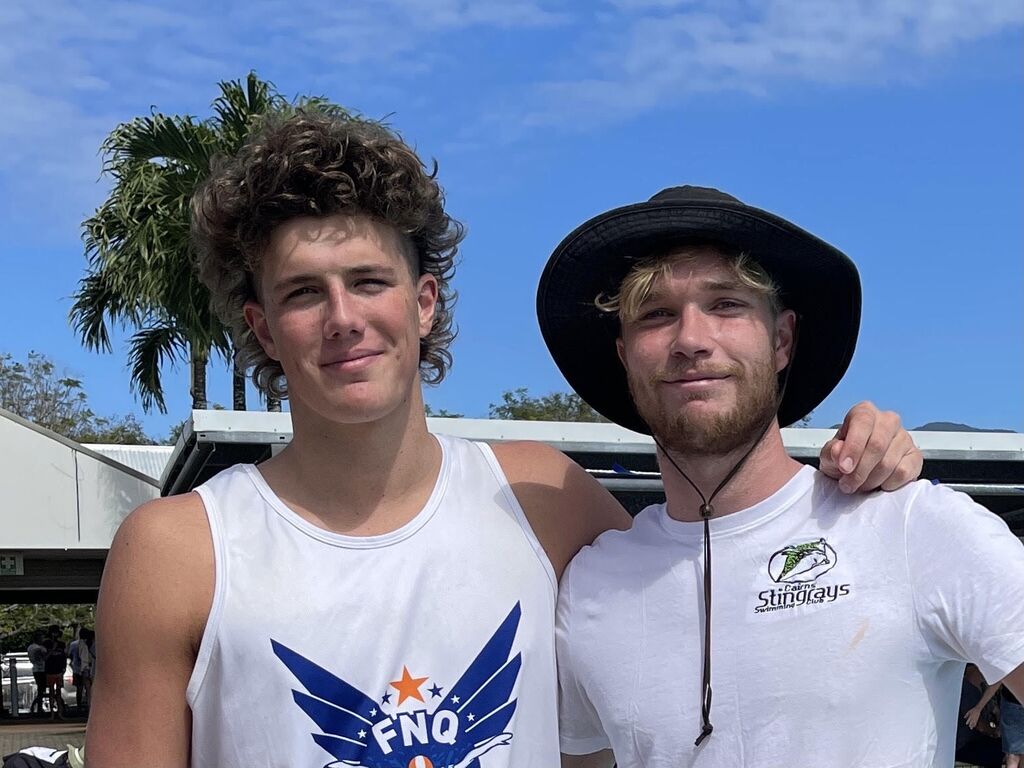 ##MP##
A group of Far North young guns will soon travel south to compete for a spot in the Tokyo Olympics.
20-year-old Jack Hendy and 18-year-old Marcus West from Cairns Stingrays are among the local contenders heading to the 2021 Australian Swimming Trials in Adelaide.
The pair will be up against big names like Kyle Chalmers, who took home gold at the 2016 Rio de Janeiro Olympics.
Jack is set to compete in the 100m backstroke, 100m freestyle and 50m freestyle trials, while Marcus will enter the 100m freestyle and 200m freestyle events.
Tropic Now had a chat to Jack ahead of the trails' start this Saturday, June 12.
##BA##
Kiwi-born but Queensland-raised, Jack only relocated from Townsville to Cairns a year ago – a move solely made to advance his swimming career.
"I moved to Cairns about twelve months ago to undertake a Diploma of Sport and Recreation with the Cairns Academy of Sport," he said.
"This is a pilot program for the region and it allows me and others to study alongside training twice a day, to really get into our groove as professional athletes."
"Since watching the 2016 Olympics I knew I wanted to be at that level and committed from then on, so it's been a five year journey to get to this point."
##PQ##
Though he only started swimming at the age of 14, Jack took home one gold and one bronze at the Australian Swimming Championships held in the Gold Coast in April.
Under the guidance of head coach Sander Ganzevles, both Jack and Marcus train at the Cairns Stingrays' home at the Woree Sports and Aquatics Centre.
The boys are hoping their appearance at the Olympic trials will help put Far North Queensland on the map.
"Cairns is a bit of a hot bed for elite level swimming, and sport of all kinds," Jack said.
"The climate here attracts athletes from all around the world.
"Sander's long-term goal is to get a high-performance centre and training hub in Cairns, to have elite swimmers training together.
"This would help even out the playing field and make sure we can contend against metropolitan cities."
Trinity Anglican School's Ella Goddard, Ike Martinez and Lauren Morris are also set to head down to the trials in Adelaide.
Main points
Far North swimmers will compete for a spot in the Tokyo Olympics
The national trials take place at the SA Aquatic and Leisure Centre, June 12 to 17
The trials bring together more than 200 of the country's best swimmers
Being such a late bloomer and getting to where I am has proved the sky's the limit, and I'm just getting started.