Massive clean-up begins as crews work to restore power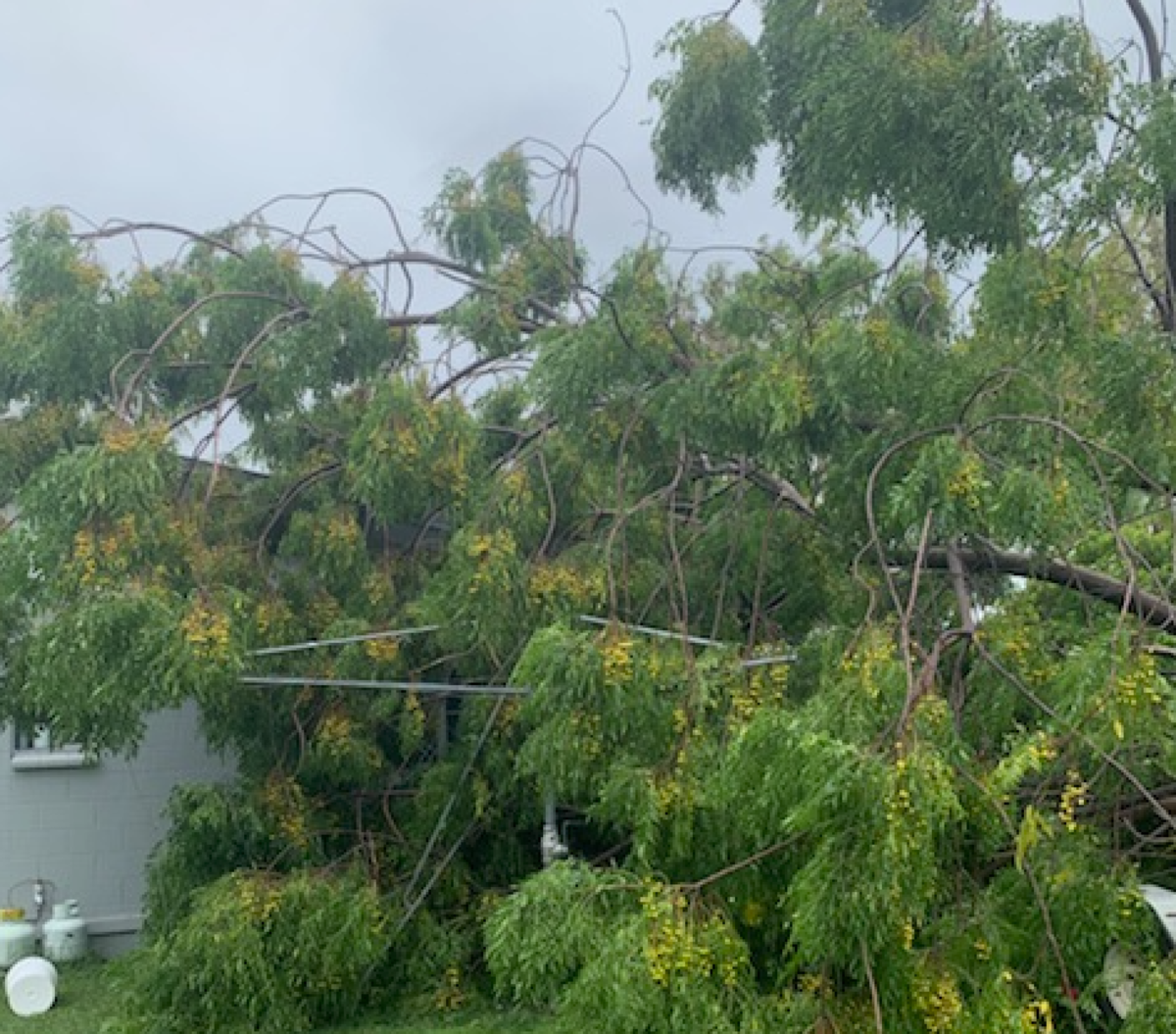 ---
1:30PM UPDATE:
Ergon Energy reports "crews are making progress" with 35,000 homes currently without power in the region.
Power was recently restored to around 1400 customers at Freshwater and 1200 customers at Innisfail.
EARLIER:
Work is underway to restore power to 37,000 homes and businesses between Cairns and Tully following yesterday's high winds and heavy rainfall.
The weather system which caused the destruction is now Tropical Cyclone Niran and has moved east to bring calmer conditions to the coast.
Emma Oliveri from Ergon Energy has told Tropic Now restoring power to critical infrastructure is the priority, followed by faults affecting the highest populations.
---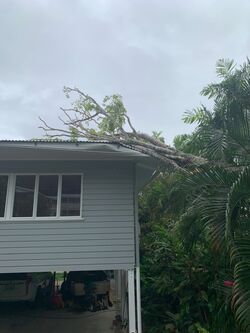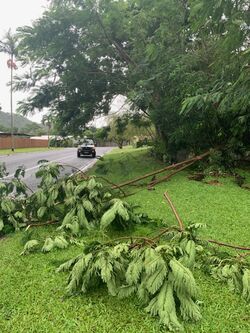 ---
"Crews are on the ground this morning," she said.
"We can't give restoration times because they first need to assess the damage and work out what is required."
150 Ergon workers are now in the field and reinforcements are being brought in from other areas.
Yesterday, the organisation recorded 139 life threatening faults, including downed power lines and service wires connecting individual properties.
"The priority yesterday was to make areas safe for the community and pave the way for network repairs and restoration," Ms Oliveri said.
"We are hoping the weather is kinder today, but as always we're monitoring the cyclone for further impacts."
Ergon Energy has also addressed concerns that power may have been unneccesarily turned off in some areas.
The reason given for some of the outages was to allow for emergency repairs, however no repairs were being carried out overnight because of safety concerns.
"At some point the underground network is connected to the overhead network," Ms Oliveri explained.
"We were not switching customers off for the sake of it.
"We were switching them off for public safety reasons."
Telstra has also confirmed the power outages have led to communications outages with loss of mobile phone coverage, phone and internet in 14 suburbs.
They include: Earlville, Deeral, Cairns, Edmonton, Gordonvale, Innisfail, Mourilyan, Kurrimine Beach, Malanda, Mena Creek, Kuranda, Pin Gin Hill, Silkwood and Yarrabah.
A spokesman told Tropic Now the communities of Mena Creek and Silkwood are isolated and customers are unable to contact Triple Zero Emergency Services.
"We are working hard to restore power to these sites by replenishing fuel for backup power generators where it is safe for power and field technicians to do so," he said.
"At present 19 physical mobile sites remain down due to a loss of power."
The wild weather has also affected drinking water to the south of Cairns.
A boil water notice has been issued for residents of Bartle Frere.