Olympic legend Bradbury to bring 'Australia's best lager' to Cairns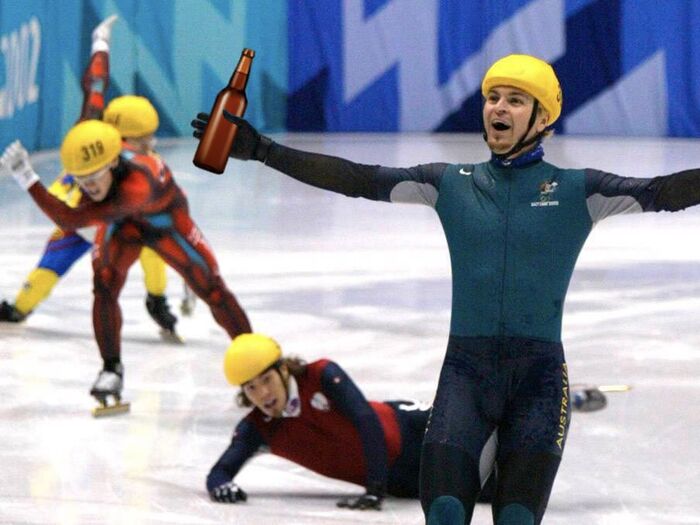 ---
Name a more iconic moment than Steven Bradbury's miraculous win at the 2002 Winter Olympics.
Just as every single one of his opponents cascaded into a pile-up, the short track skater slid to an epic victory – becoming the first athlete from Australia (and the Southern Hemisphere) to win a Winter Olympic gold medal.
Since that moment 'doing a Bradbury' became as much a part of Australia's identity as a crisp, cold lager.
And now, the legend is bringing his very own brew to Cairns.
---
---
Bradbury will soon be in Cairns to run free tastings of Last Man Standing Australian Lager, a beer he's co-founded with Brisbane brothers Damian and Stephen Prosser.
On Thursday April 22 he will be hosting a free tasting at Dan Murphy's Earlville, and another on Saturday April 24 at Dan Murphy's Smithfield.
"I don't do anything by halves, especially when it comes to something as important as beer, which is why we've made Australia's best lager," Bradbury said.
"Customers are loving this lager because they're huge fans of Steven, but also because it is a classic lager - crisp, refreshing and perfect for the Queensland climate," said Dan Murphy's Craft Beer Category Manager Billy Ryan.
Some other things Steven Bradbury did after his stellar Olympic career
Began a career as a motivational speaker and published his autobiography Last Man Standing
Appeared on Dancing with the Stars and Australian Survivor
Competed in motor racing at a national level