Entire town in Far North Queensland on market for $340k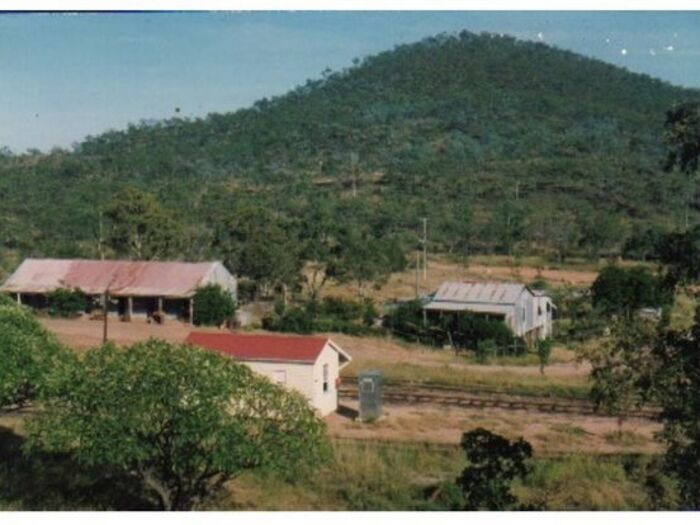 ---
An entire township, just a couple hours' drive from Cairns, has gone on the market for only $340,000.
Situated alongside the Savannahlander railway on Burke Development Road, Lappa is a former mining town consisting of three 120-year-old buildings – including a historical hotel that's now a museum and BYO bar.
Owner Tim Prater, who's taken care of the one-acre property for more than three decades, is spruiking the site as a 'Lions Den of the Western Tablelands'.
---
---
Tim Prater, known locally as Yappa from Lappa, has put the town up for private sale after his 32-year tenure, citing health and family reasons.
While it boasts "charms" like a "pristine" creek, waterfall and rockpools within a ten-minute walk from the centre, Mr Prater warns the property comes with some responsibilities.
"This sale is not for everyone," he said.
"There is still work to be done to restore Lappa.
"The reward on completion is a perfectly placed stop for visitors to the Chillagoe Caves as well as a potential Lions Den of the Western Tablelands connected to Cairns via bitumen highway.
"Situated on the Chillagoe Road, two hours easy drive west of Cairns, Lappa offers a unique North Queensland lifestyle and easy access to the rapidly growing tourism market.
"The Lappa Railway Station, although still railway property, has been recently fully restored to its former glory."
While the nearest neighbours are five-kilometres away, Lappa comes with all the necessities like off-grid solar with mains power available, two 5000L water tanks, phone service and NBN internet connection.
Perhaps the real drawcard is its former Espanol hotel, built in 1901, which has continued to serve locals and visitors since Mr Prater turned it into a museum and BYO bar.
"This is a BYO pub here. What happens is people bring a carton and I help them drink it," Mr Prater told the ABC in 2010.
"The bar's open 24 hours a day, seven days a week, every day of the year."
The Espanol Hotel is listed on the Mareeba Shire's local heritage register.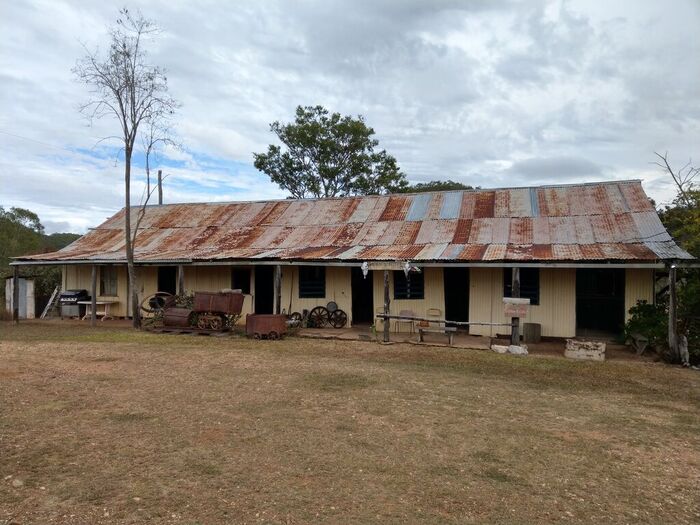 The Savannahlander makes a weekly stop at Lappa junction on its Cairns to Forsayth route.
The third building is the Almaden Church which was built in 1900 at Almaden and moved to Lappa in the early 1940s. It was built onto and serves as the main house.
"The amount of interest has been enormous," Mr Prater said.
"[With] a dozen genuine inquiries, doesn't look like it will be hard to sell.
"Due to unprecedented demand it is for sale on a first-in basis."
Interested buyers are encouraged to contact Mr Prater through Facebook.