True leader: Inside the mind of Cairns' top businesswoman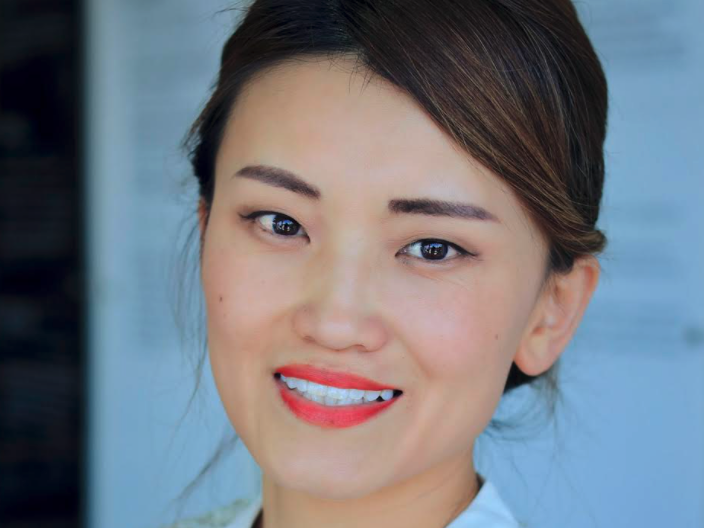 The Cairns Businesswoman of the Year for 2021 is on a mission to get more women into leadership roles in her traditionally male-dominated industry.
Cairns Cars Business Manager Connie Kang received the award at a ceremony on Saturday night, just four years after she and her husband Alan Ren left high-level corporate roles in Sydney to take over the Bungalow dealership.
##ArticleBannerAd##
"I felt really emotional because it was so unexpected," she told Tropic Now.
"I rushed onto the stage still holding my glass of wine.
"There were such strong contenders in the line-up and I was almost embarrassed for lack of a better word because I was questioning how I was deserving of this award.
"But then returning to work, I could feel my team had a new energy, they were so proud.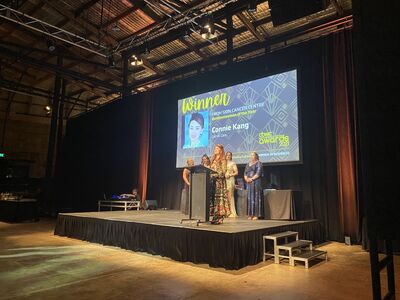 ##ArticlePullQuote##
Ms Kang certainly practices what she preaches when it comes to recruiting and retaining female staff.
"Any technical roles in our industry are dominated by males but in our business we have female technicians, parts interpreters, warranty clerks, financial controllers, vehicle sales, so we are not just in supporting roles," she said.
"These are critical roles held by females and we manage the fact that they're also very often the carers, looking after young children or elderly parents.
"We back them up, we support them.
"This can be done and should be done because women have all these superior talents from excellent communication to efficiency and being able to adapt.
"You need those talents in business."
Putting people first was a philosophy Ms Kang harnessed as a national commercial manager for Siemens Heathineers (formerly Siemens Healthcare).
"I truly believe it's one of the most valuable industries and I truly wanted to personally make a small contribution to that industry," she said.
"Professionally it was a career breakthrough because I was managing a team across the country.
"I taught myself to have respect because I appreciated that some of the staff members I was managing were working mothers and it was in that role that I gained an understanding of the importance of being supportive to them."
It's a philosophy that extends to customers at the Cairns Cars dealership, which sells and services a range of European makes and models, including Audi, Skoda, Peugot, GWM Haval.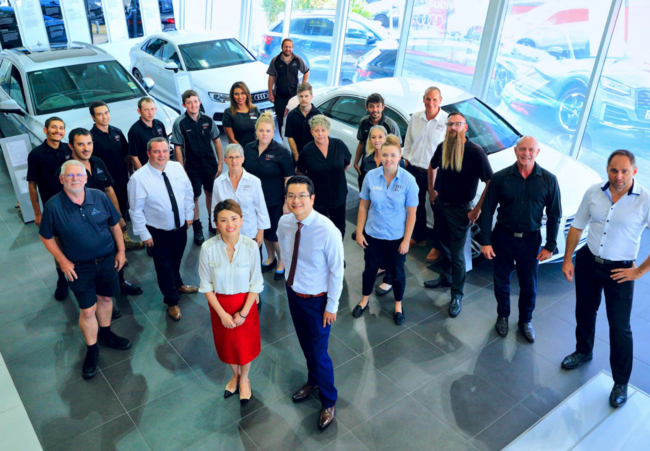 Ms Kang has implemented a business model that supports client's needs, rather than the other way around.
"People want and need to do their car shopping 24/7," she said.
"We need to make it easy for customers to do business with us and that includes people who are less mobile, or who live far away from us and that's why we do video consulting.
"It's tailor-made and it's a real person, a sales consultant who is with you on the journey so you can see all the key features and you can do all your finance digitally too."
It's a far cry from the business she took over just a few short years ago, which Ms Kang admits had a bad reputation within the industry and community.
A commitment to properly dealing with complaints has led to a massive culture shift and a decrease in staff turnover from 50% to 10% annually.
"The car industry doesn't have a good rap but people like us who are more forward thinking show that it can be a career choice for driven intelligent people with integrity," Ms Kang said.
"We are different to a traditional dealership because we are challenging ourselves to stay relevant.
"By getting that news out there we can attract more likeminded talent – female talent, including my daughter.
"I'm not naïve to think she will definitely want to do what I do but maybe she will tell her mates."
I now wear the title very proudly because I've realised it's a recognition of all our staff.