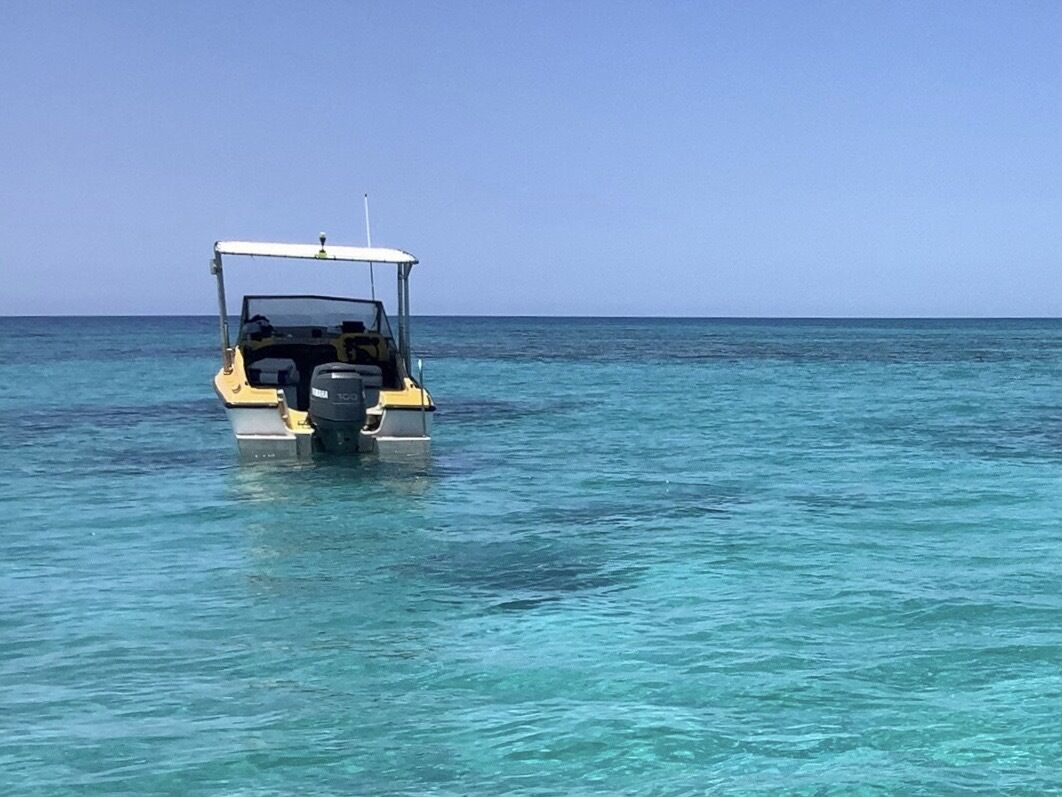 ##MP##
Police will carefully examine the clothing and dive gear of a 26-year-old spear fisher who disappeared at Sudbury Reef on Saturday, to determine what happened to him.
A search for Torrance Sambo was officially called off yesterday afternoon in what police say was a joint decision with the state's search and rescue coordinator, medical experts and Mr Sambo's family.
It followed confirmation that flippers, a mask, a spear gun and several items of clothing found on the ocean floor belonged to Mr Sambo.
Some members of Mr Sambo's family are continuing to search waters and coastlines.
Police aren't ruling out a shark attack.
##BA##
"Detectives are conducting a thorough investigation," said Senior Constable Matt Cornish.
"They haven't ruled that out at this stage, and they'll obviously be looking at any piece of evidence available to determine what has happened to this man in the attempt to give his family and friends closure.
##PQ##
"Once all the avenues have been completed, then a report for the coroner will be delivered."
Senior Constable Cornish couldn't say what condition the items were in.
However he did reveal they were found close to where the boat belonging to Mr Sambo's fishing companion had been anchored, which informed the decision to call off the search.
"It was fantastic weather and great visibility, and police were able to conduct a systematic search of an extensive area which was in excess of 135 square kilometres," Snr Const Cornish said.
"The items that were located by police divers on Sunday were in close vicinity of the boat which was still anchored there.
"So, from that point of time we could condense our search to the nearby area and from there they were able to assess the situation and it was deemed that the search was no longer necessary."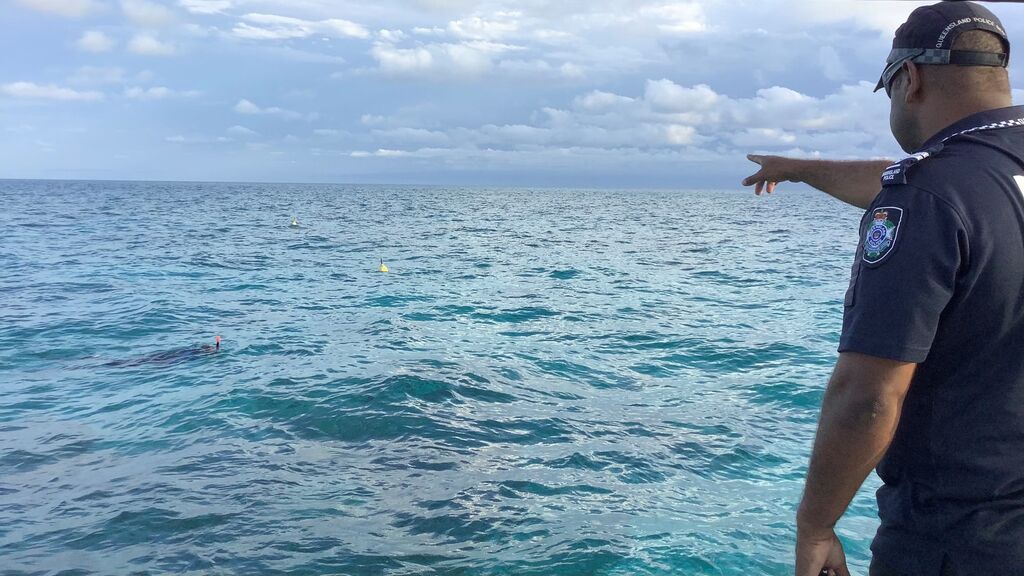 The search also involved tourism operators and members of the public.
Senior Constable Cornish said some are still looking.
"I understand people are still out there trying their hardest to assist with any search that's possible," he said.
"We've seen in the past times that people don't want to give up hope and continue to search and by all means - but unfortunately in this particular case it's become quite distressing for those involved.
"Our deepest condolences go to the friends and family."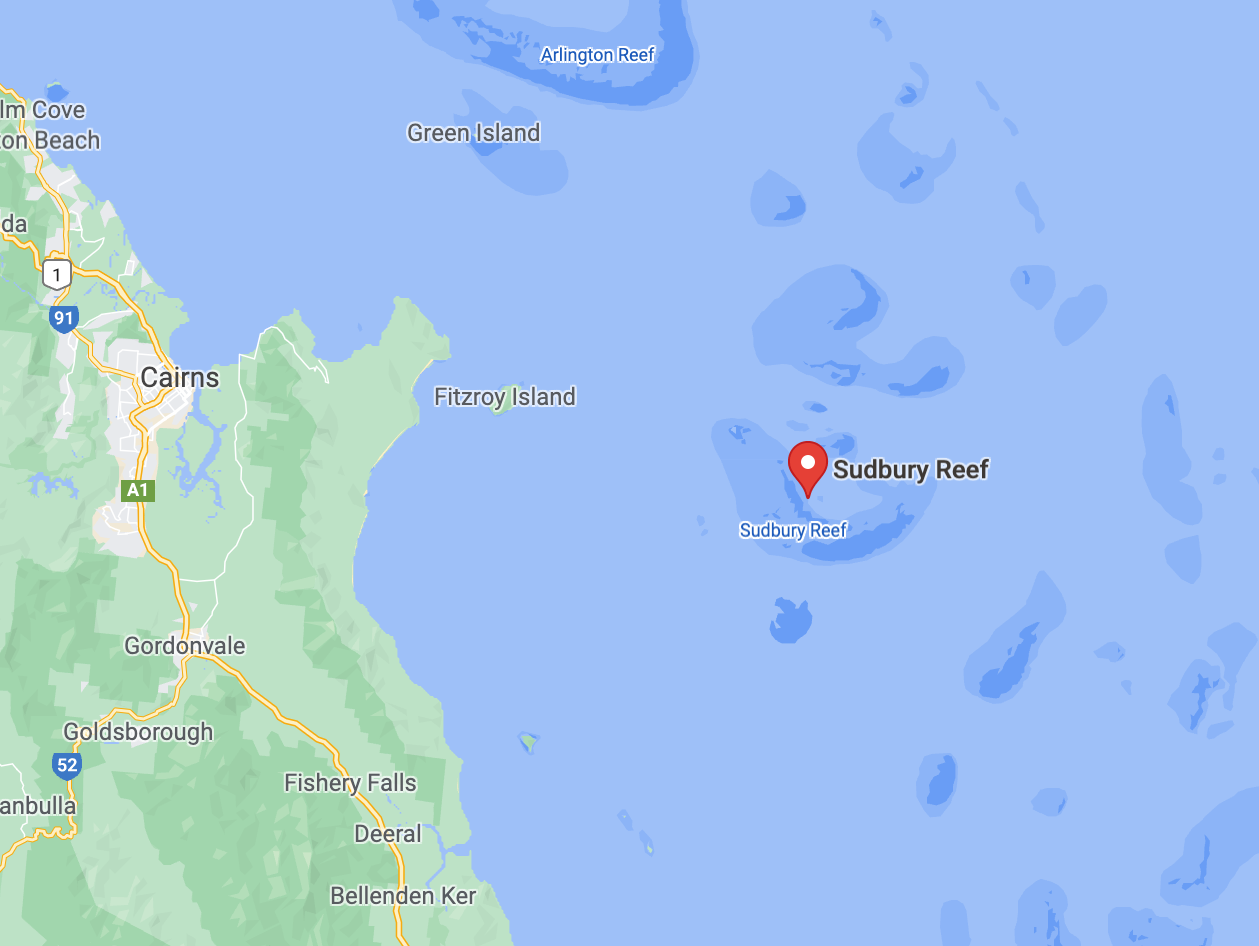 Main points
A search for 26-year-old Torrance Sambo has been called off
Police aren't ruling out the possibility of a shark attack
Mr Sambo's fins, mask, spear and clothing were found on the ocean floor
In a matter like this every single piece of clothing or property is examined very delicately by the scenes of crime officers.