Cashing in on Pokémon Go… legally
TropicNow columnist and Cairns legal expert Donna Patane sorts out the somewhat confusing situation facing businesses who want to cash in on the Pokemon Go craze.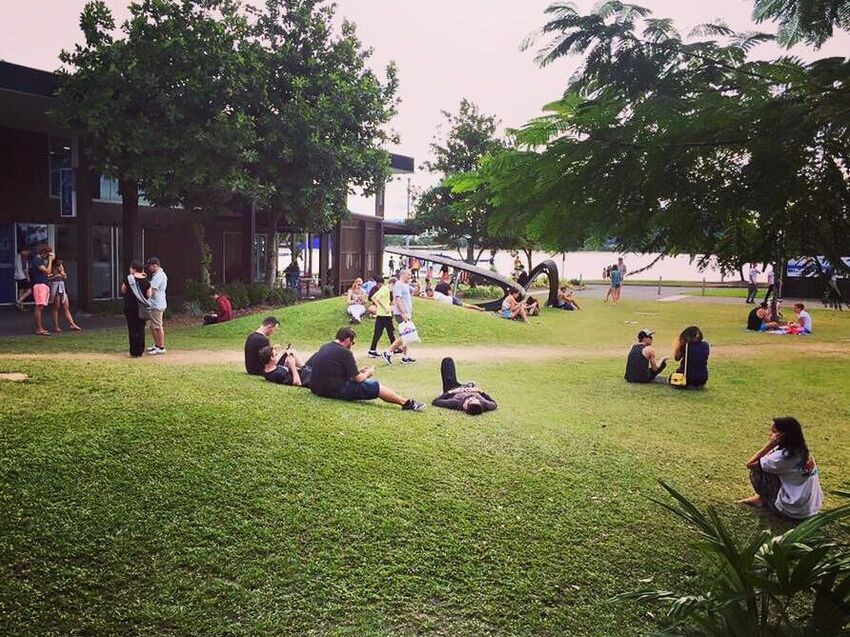 ---
By now you would have heard about the latest 'overnight success' that is the augmented reality game, 'Pokémon Go'.
Millions of people have downloaded the app and are wandering around public places, eyes glued to their phones, searching for Pokémon, just as TropicNow columnist James Harding did recently.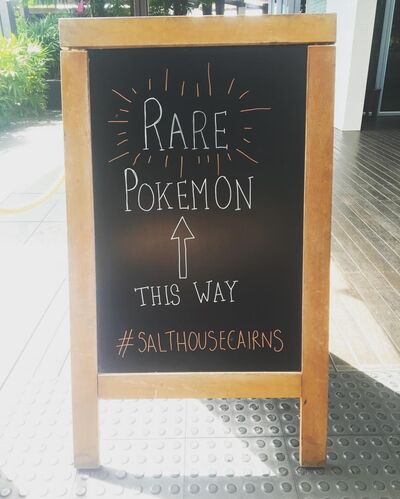 If you're one of those people, you probably know that the Salt House is the place to go.
They have been cashing in on Pokémon Go by informing customers that Pokémon appear around their premises. And it's legit!
That's right, it is possible to legally cash in on the Pokémon Go craze by encouraging Pokémon-chasing customers near or into your business where, hopefully, they buy something.
Before you go 'Zubat' crazy splashing Pokémon Go paraphernalia everywhere, remember that you don't want to end up in an expensive law suit so tread carefully.
Firstly, Pokémon Go is software, and it therefore comes with user terms and conditions. I know you haven't read them, but not to worry, I have.
Pokémon Go's Terms of Use confirm that the content of the app, website, newsletters etc is protected by intellectual property laws including copyright and trade mark laws.
What's more, the Terms of Use require you to 'comply with all applicable laws' and expressly prohibit advertising or promotions in the content, the use of any content in a manner which suggests an association with your business or that is otherwise exploitative for any commercial purpose.
This brings me to the stories of businesses (a café in Atlanta and a deli in San Francisco) encouraging traffic to nearby Pokéstops by purchasing 'Lures' (in app purchases which draw Pokémon to Pokéstops).
It's clearly not advertising and it's probably not exploitative. The Pokémon Go Terms of Use don't cover this type of activity, but they do state that 'Virtual Content', being products and services available to users free or for purchase, is for personal use and is provided under a 'limited, personal' licence.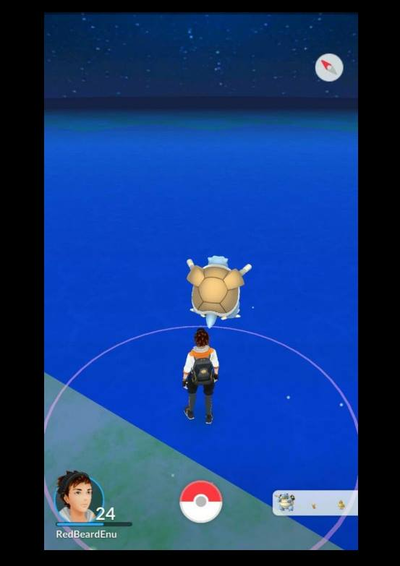 Maybe there is a teeny risk that using Lures in this way is a no no, but while they're bringing in money, it is doubtful there will be a test case, let alone a full crack down.
Now, the Pokémon Go Terms of Use apply to any person who accesses or uses the service. They are merely a contract and the terms of a contract can only be enforced against a party who is bound by that contract. If you do not access or use the 'products or services', the Terms of Use do not apply.
It's not free sailing though. Beyond those Terms of Use, there are still a few laws to be wary of.
These are:
1. Trade mark laws – 'Pokémon' is a registered trade mark of Nintendo Co Limited. That means you cannot use that word, or anything substantially identical or deceptively similar, as a trade mark (meaning as a badge of origin or branding) in Australia.

2. Consumer laws – The Australian Consumer Law prohibits conduct, in trade or commerce, which is misleading or deceptive or is likely to mislead or deceive. The misrepresentation may be that there is a connection, approval or endorsement between your business and the Pokémon entities.

3. Passing off – This common law tort prohibits misrepresentations calculated to injure the business or goodwill of another which actually cause damage or will probably do so. Again, misrepresenting a connection, approval or endorsement between your business and the Pokémon entities will probably cross the line.
So, as a general rule:
Don't infringe the copyright in the content (for example by reproducing, publishing, communicating or adapting it, etc);
Don't infringe the trade marks by using the names or a name which is substantially identical or deceptively similar, as a trade mark;
Don't place ads or promotions in the content;
Don't use or do anything that might suggest a connection or association with, or an endorsement by, the Pokémon entities.
Sounds bad, but it's really just time to get creative!
There is no issue with using the Pokémon name in a merely descriptive or laudatory way provided you are clear there is no connection or endorsement by the Pokémon entities.
For example:
"Pokémon have been found here!"
"Have a coffee here while you try to catch those Pokémon!"
"Pokémon Go draining your battery? Spend $5 and sit down at our charging station!"
There are whispers that Pokémon Go may ramp up the monetisation of the app by allowing commercial users to advertise or buy Pokéstops (and frankly, this wouldn't surprise me).
In the meantime, whether it's Pokémon or customers – catch 'em all!
---