Hot times prompt fire warning
A dry wet season has led authorities to caution the community about the danger of bushfires.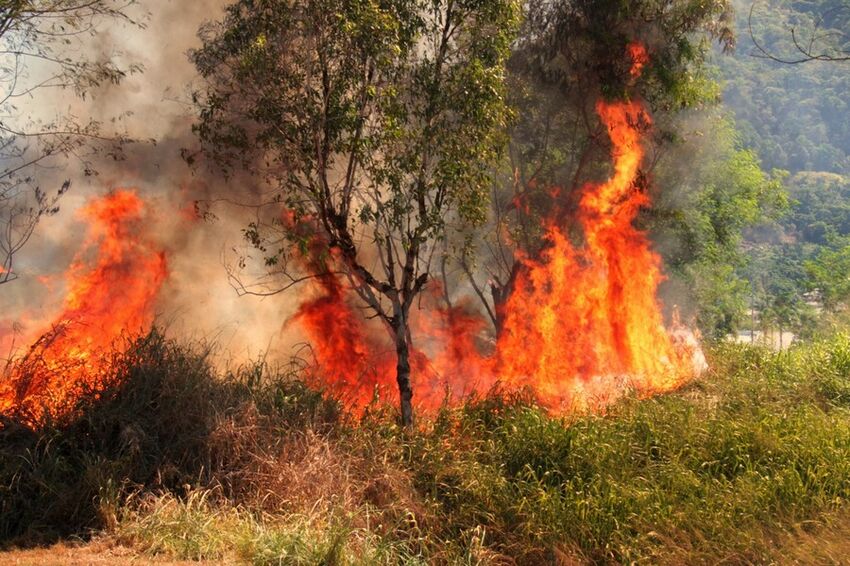 ---
Queensland Fire and Emergency Services (QFES) are urging residents to be wary of the unusually high risk of bushfires heading into school holidays and the festive season.
Warm temperatures and dry conditions have fuelled blazes across the state, including Koah, located 40 kilometres west of Cairns.
Rural Fire Service (RFS) Assistant Commissioner Tom Dawson says while fire activity usually lessens at the start of the wet season, a lack of rain has heightened the likelihood of fires in the tropics.
"Firefighters responded to several vegetation fires across the state on the weekend, and they are continuing to work towards extinguishing a number of others," Mr Dawson says.
"Crews have hit the ground running again this week, and are prepared to respond should more bushfires threaten.
"It is important for everyone to be well prepared for the predicted fire danger ratings (FDR), as we rely on the community to assist us by being prepared for fires in their area and reporting fires quickly.
"The earlier we are made aware of fires, the quicker we can respond and control them, and we urge residents to report all bushfires immediately."
Mr Dawson says Tablelanders are likely to experience smoky conditions on the roads over the coming days.
"With school holidays well and truly on the radar, many people will start their vacations by hitting the road," he says.
"Before heading away during the school holidays, we encourage residents to remain informed about bushfire activity in their area as well as the areas they are travelling through and to.
"With a potential for increased fire activity in over the coming days, it is likely that you will see our trucks on the road.
"We ask motorists to give way to our trucks, and to slow down when you see firefighters on the side of the road.
"It is also vital you drive to conditions, as smoke can decrease visibility on the road. Slowing down can ensure you remain safe, and also safeguard the well-being of our firefighters."
Queenslanders can stay informed of fires by visiting the RFS website, Queensland Fire and Emergency Services (QFES) social media pages or tuning into local radio.
For information on fire danger ratings and information on bushfire preparation visit www.ruralfire.qld.gov.au.