Taipans boss nominated for award
A Snake is in line for some special silverware.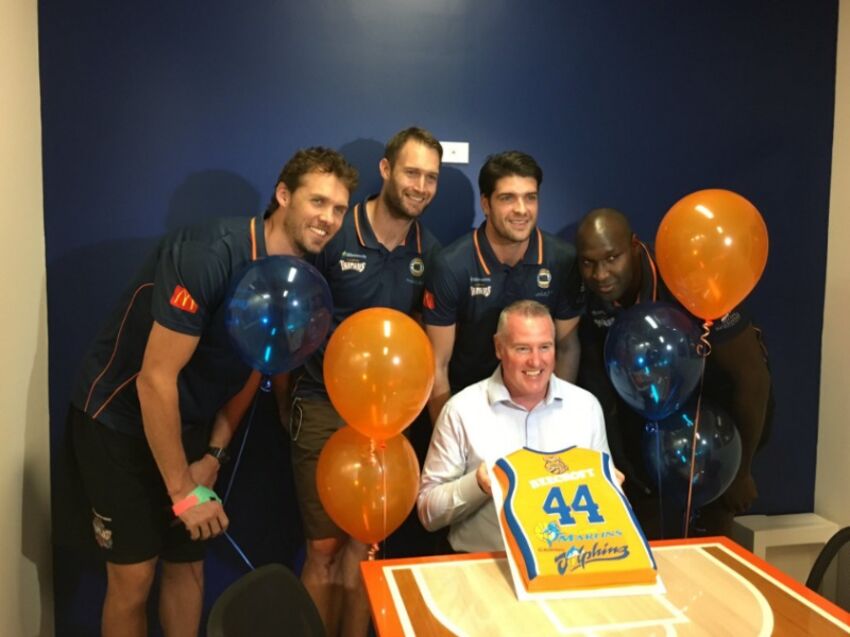 ---
Cairns Taipans CEO Mark Beecroft celebrated his 44th birthday in style with several Snakes stars stopping by to present a cake to the Cairns basketball stalwart at Taipans HQ on Monday.

But a nomination for Queensland Sports Awards' administrator of the year made the day even sweeter for the Taipans main man away from the hardwood.
Beecroft said he was humbled and surprised to be in the running for the award.
"Obviously, I'm very flattered," he said
"I feel very honoured. These aren't really individual awards though.
"They're more about the organisation and our people. We're fortunate we have great people in both organisations.
"I started playing when I was five years old. I've been around as a player, an official and a coach.
"I've gone top to bottom. I love doing it and the put back for me is the chance to help Cairns Basketball as a volunteer."
The Cairns Basketball president said he was proud of the sport's sustained growth in the region.
"It's in its healthiest position since I've been in Cairns," Beecroft said.
"Both in its processes and from a developmental point of view.
"It's really exciting. We're growing and about to expand the number of courts we have [at the Fish Tank]."
Asked whether he could be lured to a rival club, the keen fisherman said he was happy to stay in Cairns.
"The Great Barrier Reef isn't down south," Beecroft said.
"The family are pretty happy. It would need to be something special."