Major projects to 'weatherproof' tourism industry
City leaders say new attractions will keep tourists coming during traditionally quiet periods of the year.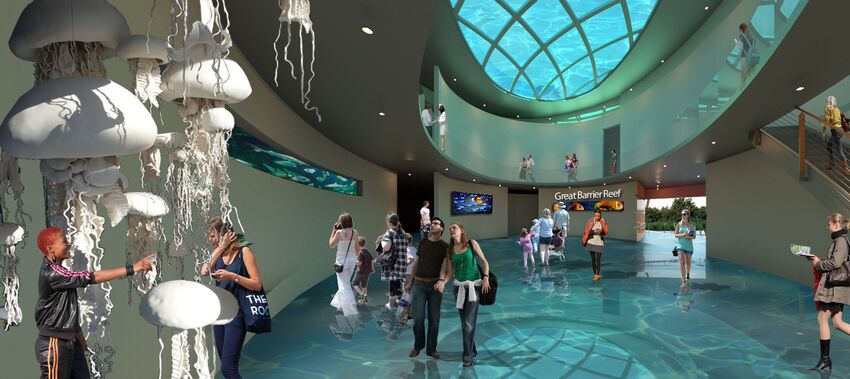 ---
A Cairns councillor says major projects in the CBD have the potential to 'weatherproof' the region - turning the tropical north into a year-round tourism destination.
Cairns Regional Council received progress reports on the School of Arts and the $70 million Cairns Performing Arts Centre [CPAC] currently under construction on Wednesday.
Division Five Councillor Richie Bates says the projects, along with the Cairns aquarium will help attract tourists during the typically quiet wet season.
"The construction of a new museum and performing arts centre brings diversity and versatility to our CBD," Cr Bates says.
"It means that people can enjoy the city regardless of weather conditions, and at any time of year.
"Cairns needs year-round visitation and to position itself as a 365 day destination.
"Having vibrant arts and cultural events with the supporting community infrastructure is one way to bolster the low and shoulder season tourist numbers."
---
The projects are supported by sustained growth within the tourism industry.
International holidaymakers to the region increased 17 per cent to 815,000, making tropical north Queensland the number one holiday spot in the state in the year to 2016.
Tourism and Events Queensland data shows visitor expenditure increased by 12 per cent this year to $1.1 billion.
Member for Barron River Craig Crawford says growth in key markets is fuelling the boom.
"We are reaping the benefits of our efforts as the number of visitors from China increased 32 per cent and the number of visitors from Japan increased by 28 per cent," Mr Crawford says.
"New Hong Kong Airlines flights have helped drive this growth in Chinese visitors and with Jin Air set to fly direct to Cairns from Seoul starting next week, we expect to see these numbers continue to grow.
"The Tropical North also saw a 24 per cent increase in the number of visitors from the USA, making our region the third most popular destination in the country for American holidaymakers."
---
Cr Bates says further upgrades will encourage 'repeat visitors' and help engage the domestic market.
"There is much more to be done and development of sports facilities will further enhance the value of our region for tourists and locals, while becoming a premier all-year vacation opportunity," he says.