Cricket fans keen for Big Bash to hit Cairns
Could the Big Bash be in need of some tropical flavour?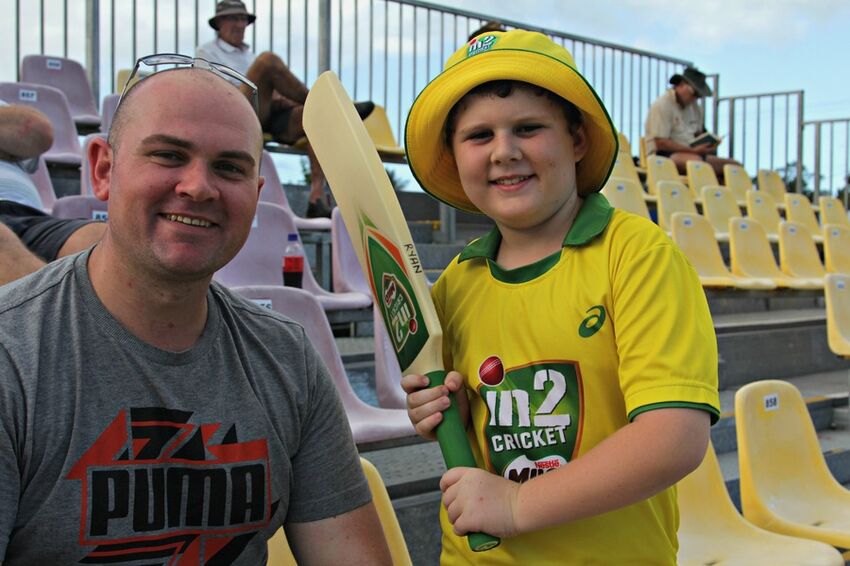 ---
A taste of top level cricket has Cairns fans clamouring for more with organisers flagging their intentions to court the high octane Big Bash competition in the future.
More than 1000 fans filed into Cazalys on Thursday to watch Pakistan take on the Cricket Australia XI in perfect conditions for cricket.
RELATED: Cazalys keen to make perfect pitch for future cricket
The chance to see some of the best players in the world proved to be too good an opportunity to pass up for Emmanuvel Jhonly and his son, Jason.
Mr Jhonly, originally from India, says he never imagined seeing an international team play cricket in Cairns.
"It is really awesome," he says.
"It's a great opportunity for us to come and watch. We would love to see India play here one day.
"My son loves cricket. He plays for Mulgrave and it's special to be able to take him to see international players."
Ash Faulks says a shorter version of the game would likely bring more families to the cricket.
"I'd like to take my son to a 20/20 game," Mr Faulks says.
"I think a Big Bash game would be great. You'd get a lot more people here too."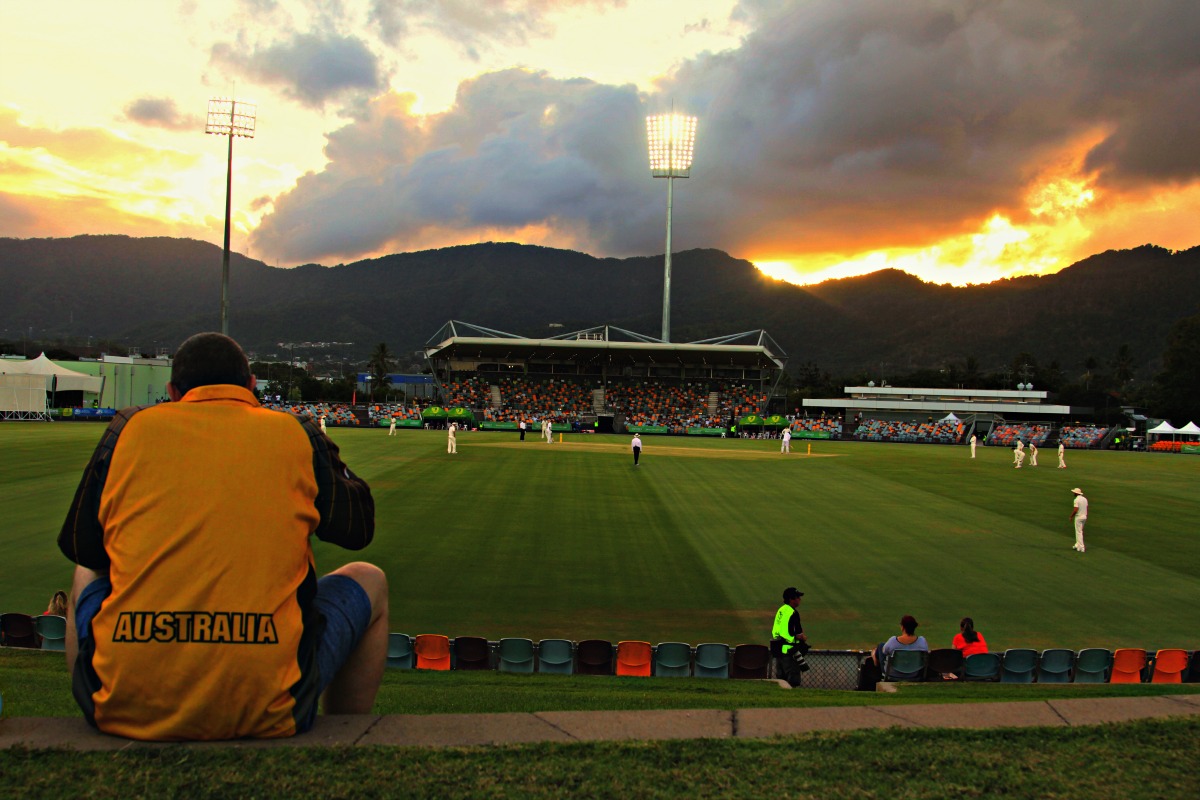 AFL Cairns president Gary Young - who helped broker the deal for the tour match - says a Big Bash match isn't out of the question.
"It would be great television," he says.
"It could be a real possibility. I think we could do something really special and put us on the map in terms of world cricket.
"The Big Bash is very city-centric at the moment but I think as it grows they'll look further afield."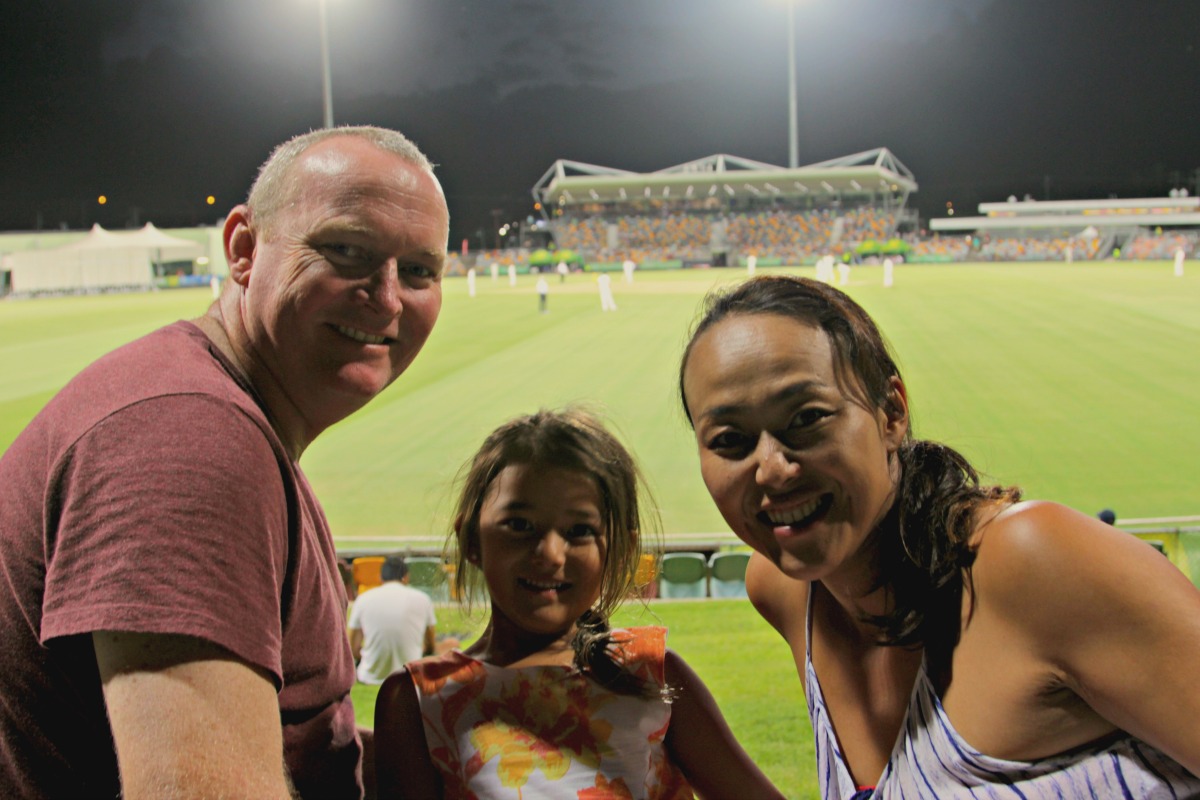 Pakistan and Cricket Australia team officials have praised event organisers.
"The feedback has been outstanding," Mr Young says.
"Pakistan have been nothing but complimentary about everything from the practice wickets to the best dahl they've ever tasted.
"[Pakistan coach] Mickey Arthur was delighted. Coming to a regional part of Australia I suspect they weren't sure what to expect but I'm certain we've exceeded expectations.
"That's what we like to do.
"I had someone in Cricket Australia tell me that the ground reminded them of Newlands Cricket Ground in Cape Town, South Africa.
"You look at the silhouette of the hills, the stunning sunset and you think, 'Yeah. People would want to play cricket or any sport that matter here in these conditions'."
On the field, the tourists were skittled out for a paltry 208 before a rapid fire spell from Pakistan quick Mohammad Amir destroyed CA XI's top order.