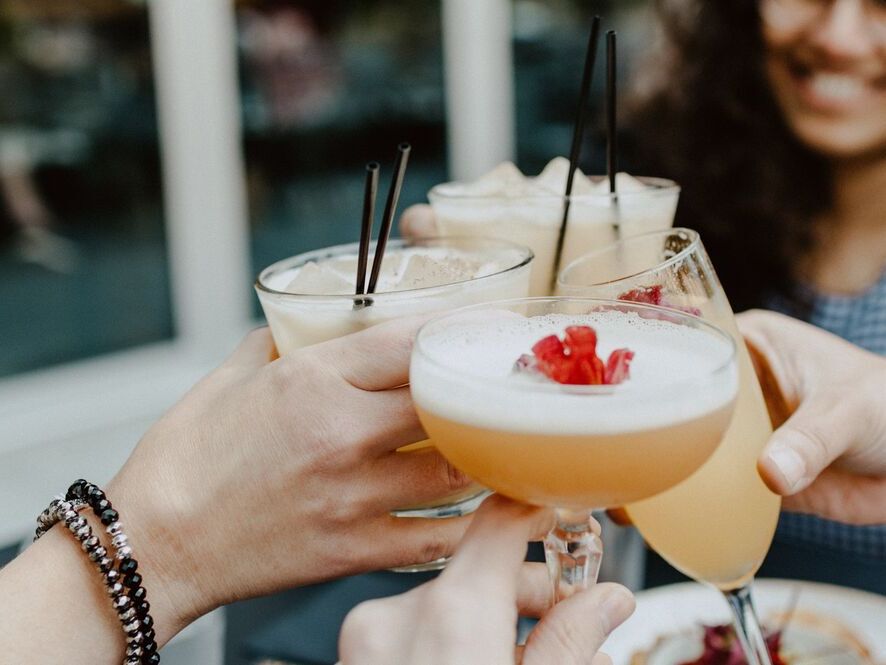 A few things have come to a happy and fruitful end this week, including November and Spring.
As we head into Summer and the holidays, Friday knock-offs are becoming sillier and more joyful, so here are Tropic Now's favourite lesser known go-to's for a bevvy or two (or three) with your crew.
##BA##
High Tide
Serving cocktails every Friday from 4pm, High Tide is a cool hangout in the heart of Mooroobool. Best known for their coffee and early starts, this spot has proven popular with locals so be sure to reserve your spot. They're also super dog friendly, multitasking at its best.
GO THERE: 1/8 Carnation Drive, Mooroobool
And Co Coffee
An early knock-off need not wait for everyone else, at And Co Coffee the idea is to get in nice and early. Serving drinks till 6.30pm every Friday, this friendly neighbourhood go to is a reliable start to your weekend.
GO THERE: 189 Bunda St, Parramatta Park
Pacifico Tiki Bar & Grill
Being a Tiki Bar with all the trimmings means fun vibes are guaranteed, and so is good food and margarita's. Pacifico isn't just a Friday situation though, they have specials throughout the week so if you're jumping on the 'Thursday is the weekend' bandwagon then go get it.
GO THERE: 183 Bunda Street, Cairns
Lukure Caff
A relatively new spot on the scene, Lukure Caff is conveniently located and offers all one could need including coffee, food, and booze, plus Bunnings is nearby. The space is also perfect for larger groups, and parking is easier than ever.
GO THERE: Shop 26, 131-145 Draper Street, Cairns Home Improvement Centre, Portsmith
Coral Sea Brewing Co Tap Room
A hidden gem, The Tap Room's a reliable spot for a few post work bevvy's right in town. Offering a very chill vibe, it's easy to get wrapped up and give everything on offer a try, it'd be rude not to.
GO THERE: Access via Bank Lane off 15 Spence Street, Cairns City
Miss Chief Bar & Eatery
Miss Chief hasn't been on many lips lately and we don't know why. With killer food and cocktails to match, this is a go to for us. It is a popular joint for Christmas parties though, up to you to decide how to take that.
GO THERE: Level One, 39-49 Lake Street, Cairns City
Pizza Loca Cantina
A go-to for anyone with children residing around Toogood Road, Pizza Loca Cantina may be considered a surprise entry but its' vibe, affordable bevvys, and pizza make it make sense.
GO THERE: 117-125 Toogood Road, Woree
Perrotta's at the Gallery
With the end of the year fast approaching, why limit yourself to Friday? Perrotta's hosts a daily Aperitivo hour - for a couple hours. Being next to the gallery it's the perfect opportunity to be a little cultured then cheers to the weekend, or whichever day comes next.
GO THERE: 38 Abbott Street, Cairns City
West Cairns Bowls Club
If you know you know, but if you don't you might be surprised. Friday night is pizza night, and that goes down a treat with a few drinks and mates around. It may not be a start to a rowdy one (don't limit yourself though), it's definitely still worth checking in for a bite and bevvy.
GO THERE: 216 Gatton Street, Westcourt