Trump sandwich fired from Cairns menu
A Cairns eatery serving up a very popular Donald Trump-themed sandwich has taken it off the menu following the American billionaire's US election win.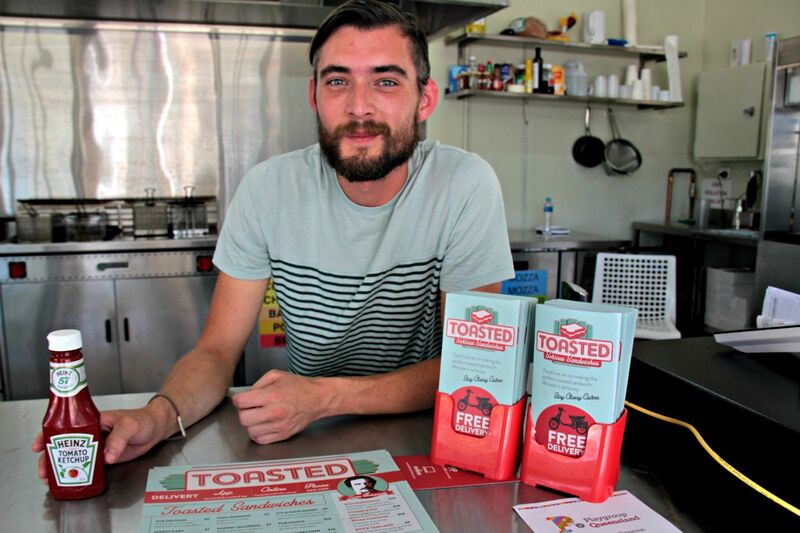 ---
At first it was funny, but as time passed Toasted co-owner Jeffrey Morris says the joke started to wear thin.
The Pittsburgh native opened his shop in Cairns earlier this year on the Esplanade, naming each sandwich for its distinct characteristics.
One of the most popular sandwiches was the 'Donald Drumpf' - a toasted cheese on plain white bread.
But the Trump inspired snack is off the menu.
"It's no longer funny," Mr Morris says following the President-elect's victory last week.
"I didn't think there was even an outside chance that he could be elected.
"I thought he would lose and the sandwich name would lose relevance and go away.
"Obviously, that hasn't happened."
The Trump treat proved an early winner and gained plenty of traction on social media.
"People would chuckle and take photos with our signs. Tourists, particularly Americans loved it," Mr Morris says.
The sandwich has moved to a new location on Spence Street near Cairns Regional Council's main offices.
"Business is going well," Mr Morris says. "We're hoping to attract more locals from here on in."
President-elect Trump will take office in January.
---