Cairns bookstores rebound as e-reader sales struggle
Local bookshop owners say the romance of leafing through a good book still resonates with Cairns readers.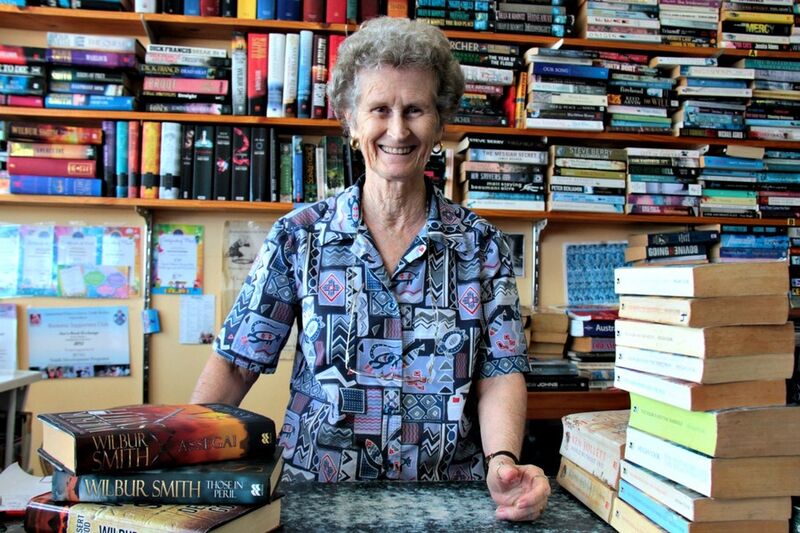 ---
The humble bookstore is enjoying a quiet revival in the Tropical North as sales of electronic readers continue to fall in countries across the globe.
For the first time since the launch of Amazon's Kindle in 2007, e-books sales among the five major UK publishers dropped in 2015.
Cairns Books' Mark Steedman started his business in 2013.
The store's opening followed the closure of an Angus and Robertson chain store in Cairns and the demise of Borders mega-stores nationwide.
Many people thought the business wouldn't last more than a year, Mr Steedman says.
"We did get a lot of people who'd say things like, 'Gee, you're brave,'" he says.
"There was a lot of cynicism out there. The banks weren't that keen on us.
"They saw it as a dying industry. But I had a fair idea that there was still plenty of room in the market for book stores.
"The trigger point for me was seeing yet another book store in Cairns close and knowing if I didn't do it, there probably wouldn't be another one out there."
Whileaway Bookshop and Cafe at Port Douglas has grown into a bustling hub for locals and tourists, mixing good coffee with great reads on Macrossan St.
Back in Cairns, Sue Allan has run Sue's Book Exchange in Bungalow for more than 30 years. The emergence of e-books has never threatened her business, Ms Allan says.
"The number of sales has never really varied," she says.
"I've got an iPad at home with books on it but I'd take a paper book every time.
"A lot of people like to be able to hold the book in their hands and when they're done, give it away.
"You can't give it away if it's on a Kindle. But you can give a book away."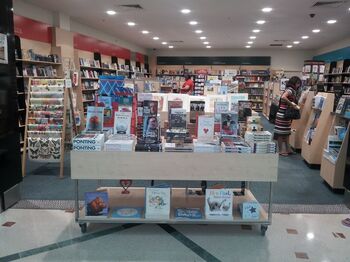 Mr Steedman says smaller, independent bookstores can better cater to their audience.
"The trend is moving towards bookstores that cater themselves to their market better than the big chains," he says.
"We stock a lot of local authors and local history books that other stores aren't interested in. It's our point of difference."
Internet-based retailers are following suit.
"Now Amazon are opening their own bookstores," Mr Steedman says.
"I find it rather disgraceful that an online business that can't make money, puts everyone out of business and then opens its own stores.
"One of the problems has been Amazon cutting prices and forcing book stores to close for years. Amazon still hasn't made a profit."
But Mr Steedman says he won't be selling e-readers anytime soon.
"To be honest, there's no money in it," he says.
"Electronic goods have small margins, plus you have issues with faulty readers and people not knowing how to use them. That's not what we do.
---