Who are the most powerful people in Cairns?
TropicNow delivers the first part of its Power 50 List to give readers a chance to compare rankings with The Cairns Post's Most Influential List. Let the debate begin!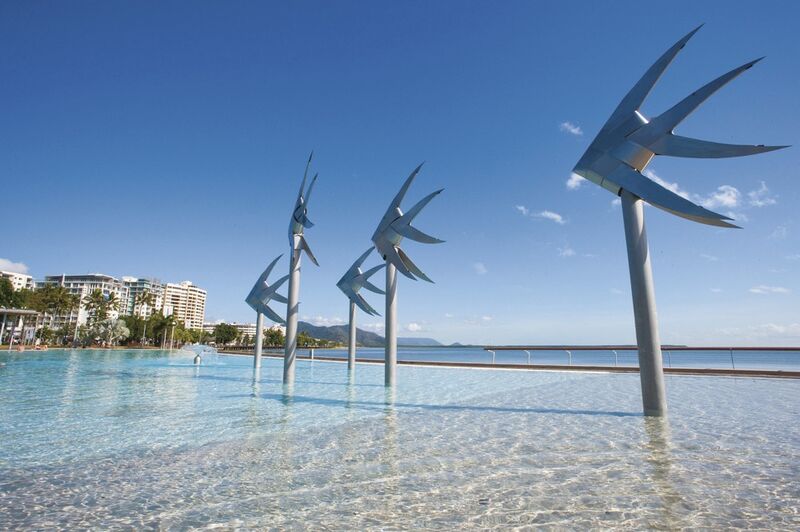 ---
Every year various lists are drawn up ranking the movers and shakers in any given city, nation or indeed the world.
This week The Cairns Post is releasing its Top 50 Most Influential People in Cairns (but only for paying subscribers).
(Click here to see the top 10)
We love the idea, but don't necessarily agree with the rankings. Which is par for the course for any list - they're a judgement call made by the team putting the list together.
To join in the fun and spark further debate, the team at TropicNow thought we'd have a go at our own list, which we're calling the Power 50 List.
Now you can compare the two lists and make up your own mind about who does and doesn't deserve to be so low or high in the rankings.
First up, the countdown of people ranked 50-31. In subsequent days, we'll reveal the top 30.
Enjoy comparing the two lists, and let the debate begin!
---
Cairns Post most influential vs TropicNow Power 50

---
Positions 50-41
The key difference in the two lists from position 50 and 41 relate to local impact.
While there are some similarities - the Cairns Post and TropicNow lists at this point both include Gary Young, Clive Skarrott and Suellen Maunder - we certainly differ on the remaining 7 positions at this stage of the rankings.




We've left local identities such as Dennis Wallace, Russell Parker and Ty Williams off our list, and instead opted for those we feel have more sway over a greater number of people and issues in our community.
TropicNow certainly believes tireless advocate and hard-nosed operator Rick Hanlon deserves his place on the list, as does Greg Nucifora for his role on various local boards.
As head of the local TAFE, Joann Pyne influences many in the community, while her brother Rob Pyne ranks fairly low on our list given his defection from the government and inability to secure major outcomes for the city.
Other key additions not found on the Post list include regional mayors Julia Leu and Tom Gilmore, and Nu Nu boss Nick Holloway, who promotes TNQ on a national level thanks to his profile on MasterChef.
---
| Ranking | Cairns Post | TropicNow |
| --- | --- | --- |
| 50. | Dennis 'Brazakka' Wallace | Rick Hanlon |
| 49. | Ruth Crouch | Greg Nucifora |
| 48. | Clive Skarrott | Gary Young |
| 47. | Emma Louise | Clive Skarrott |
| 46. | Russell Parker | Joann Pyne |
| 45. | Gary Young | Tom Gilmore |
| 44. | Harry Sou | Julia Leu |
| 43. | Suellen Maunder | Suellen Maunder |
| 42. | Ty Williams | Nick Holloway |
| 41. | Max O'Halloran | Rob Pyne |




Positions 40-31
OK. So this is where the two lists start diverging. Sharply.
We think the Post's list from 40-31 is a fair way off the mark, with some key local influencers missing.
TropicNow has chosen two high-profile Indigenous leaders in this section of our list Bruce Martin and Noel Pearson. Whether you agree with their positions or not, there's no doubt they have an impact.
We also think local media leaders like Bree James and Gina Hogan deserve a place on any Power 50 list, as do long-term "identities" Andrew Griffiths, Max Shepherd and Bishop James Foley.
---
| Ranking | Cairns Post | TropicNow |
| --- | --- | --- |
| 40. | Dr Mark Wenitong | Bruce Martin |
| 39. | Wendy Morris | Max Shepherd |
| 38. | Darren Halpin | Marlies Hobbs |
| 37. | Sheriden Morris | Noel Pearson |
| 36. | Richie Bates | Fred White |
| 35. | Col McKenzie | Sharon Dawson |
| 34. | Tony Williamson | Bree James |
| 33. | Allan Tan | Bishop James Foley |
| 32. | John Andrejic | Andrew Griffiths |
| 31. | Thelma Spelta | Gina Hogan |
TOMORROW ON TROPICNOW:
Join us for the countdown of the next 20 most influential and powerful as featured on both the Cairns Post and TropicNow lists.
---