UPDATE: Local plumber found dead in chopper wreckage, pilot in serious condition in hospital
Police have recovered a body after a helicopter crash yesterday, with the pilot seriously injured in Cairns Hospital.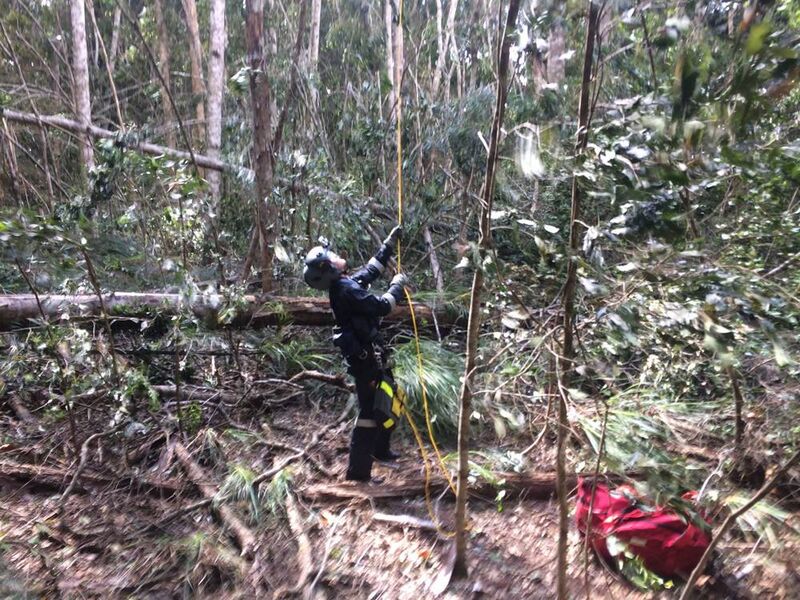 ---
UPDATE: 5:10pm Saturday
The body of a 25-year-old man from Kewarra Beach was found in helicopter wreckage by authorities this morning.
Police said the man was a plumber working for Queensland Parks and Wildlife, conducting maintenance work at remote facilities across Cape York.
The man was a passenger in the Robinson R44 chopper when it crashed around 1.30pm yesterday approximately 30kms from Mount Carbine.
The 43-year-old pilot was located at the site of the crash in a serious condition and transported to Cairns Hospital.
Police enquiries established that a second man was believed to have been with the pilot during the day however it was unknown if the man was on-board when the helicopter crashed.
A further search of the wreckage this morning lead to the location of the 25-year-old man around 10am.
The pilot remains in a serious condition in hospital.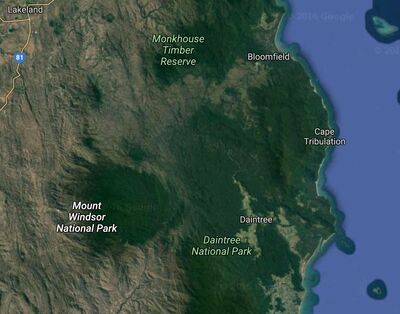 UPDATE: 4:50pm
A Queensland Government Air spokesperson has described a pilot as "very lucky" to have survived a crash landing in rough bushland west of Cape Tribulation.
The spokesperson said rescue crews located the pilot in a "very heavily vegetated area", with an elevation of about 3500 feet.
"It was a very difficult area to work in. We were able to winch down our crew and they located one person on board the helicopter.
"He was injured, and they put him in a stretcher and winched him back up to the helicopter. They have recently taken him to Cairns Hospital.
"The patient is in a stable condition. He was very lucky to be found."
EARLIER: MIRACLE SURVIVAL
A helicopter pilot has survived a crash in in a remote part of far north Queensland.
The Robinson 44 crashed in Mount Windsor National Park en route from Cardwell to Weipa in western Cape York.
Emergency services received a distress call from the aircraft just after 1:30pm.
The Australian Maritime Safety Authority (AMSA) says a search and rescue helicopter discovered the wreckage in the national park around 50 kilometres north-west of Port Douglas at 2:30pm.
Authorities say the male pilot was the only person aboard the aircraft. TropicNow understands the crash sparked a grass fire upon impact.
---
ANOTHER DEATH ON THE REEF
A 60-year-old British man has become the third visitor to die on the Reef this week.
The man was retrieved from the water where he was diving, and taken onboard Quicksilver's Silversonic vessel.
Staff administered CPR but failed to revive him.
The man was visiting Agincourt Reef with his wife on board the Quicksilver vessel.
---