Croc caught on camera at Green Island
A group of Cairns friends got more than they bargained for while snorkeling at Green Island when they spotted a crocodile resting on the sea floor right beneath them.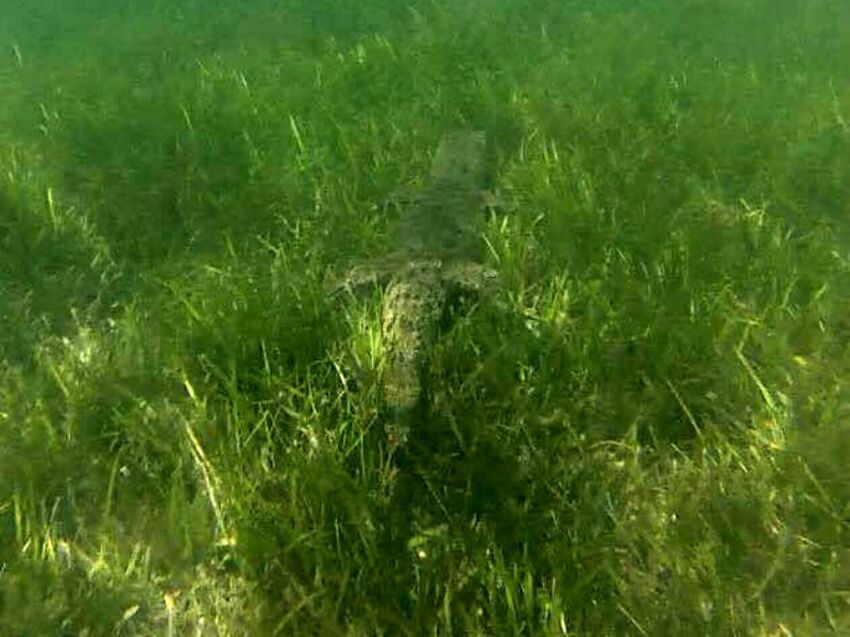 ---
A weekend swim at Green Island turned into a scary encounter for a group of Cairns friends when they spotted a 1.5 metre crocodile lurking just metres away in a seagrass bed.
Cairns Hardware commercial representative Michael Etherington was filming nearby fish when he spotted the croc's well-camouflaged tale on the seafloor.
---
"I was just filming away when I saw some scales on the back end and I thought 'No way'," he told TropicNow.
"I said to my wife 'There's a croc there' and everyone said 'Yeah right'."
The group of six speedily snorkeled back to shore.
"A mate's daughter jumped on my back and we legged it," Mr Etherington says.
"I had my GoPro recording. We were laughing as we were trying to get away.
"It made for a good day."
---
---
Mr Etherington says the group informed staff of the sighting when they returned their flippers and masks.
"I don't think they believed us. But it was fair dinkum," Mr Etherington says.
"I've seen crocs in Trinity Inlet when we've been fishing but not at Green [Island] before.
"It was a bit of a shock."
Green Island is located 27 kilometres east of Cairns. Crocodiles are rarely spotted as far away from the mainland as Green Island.
---
---