Gender equality is a fight we all need to take part in
TropicNow columnist and HOT FM host Illaria Brophy drills down on the landmark achievements and remaining challenges facing women and gender equality.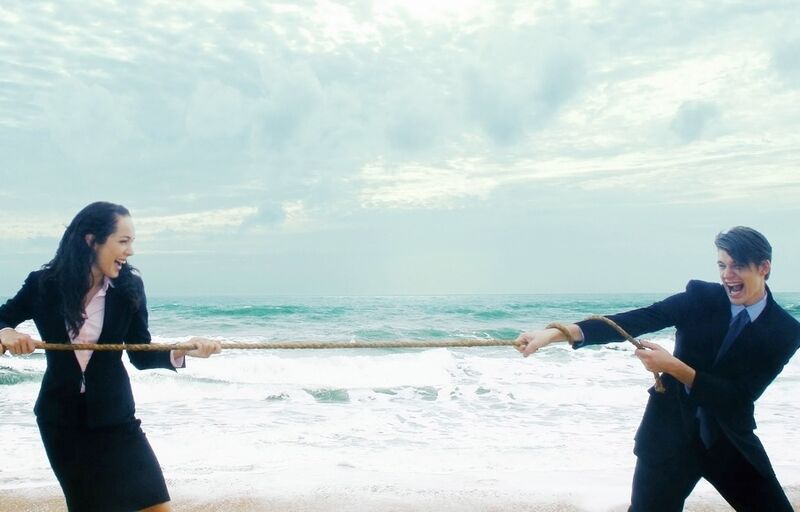 ---
It's not a man's world anymore.
Now, before you make a beeline to your inbox to draft up an email full of your premature indignation please allow me to draw attention to the nuance of my stateme
While I believe that it's not a man's world anymore this does not automatically make it a women's world.
How could it be when one woman is killed every week as a result of intimate partner violence, the gender pay gap is still very REAL at roughly 17.9 per cent and on average Australian women spend almost twice as much time per day on domestic duties than men.
However, after thousands of years of male dominance, I do believe Australia and other western democracies are entering the fourth wave of feminism - defined as the digitally-driven phase - which will see women rise to their rightful prominence, hopefully resulting in a reasonable co-existence between men & women.
To prove I can offer more than a 'feel-pinion,' I've included a list of recent landmark events and findings which have shaped the women's movement in Australia and beyond.
Women in Power
A few months ago, Hillary Clinton became the first female presidential nominee of a major US political party.
By the end of January 2017 we could witness Clinton sworn in as the first female President of the United States of America.
Clinton's election would mean that three of the world's top five economies will be run by women. This is unprecedented and will unequivocally raise the glass ceiling for women across the globe.
Clinton's historic DNC speech summed up emphatically, and eloquently, the significance of female leadership: "When there are no ceilings, the sky's the limit."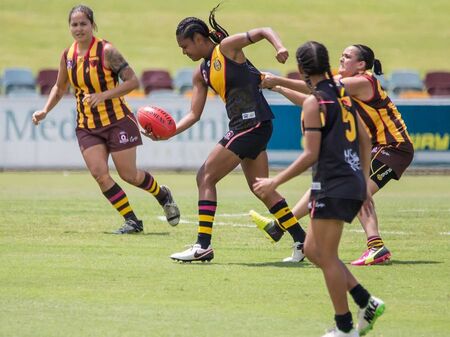 Women in Sport
Earlier this year it was announced that eight teams will compete in the inaugural women's AFL competition in 2017.
There's been significant growth in women's AFL since the turn of the new millennium but the speed of this development was truly surprising.
Western Bulldogs marquee player, Katie Brennan, has always been a believer.
She told The Herald Sun: "You have that dream growing up as a kid that you would be able to pull on an AFL Guernsey and run around on the MCG week-to-week. Now that dream has finally become a reality."
Historically, sport has often been an effective vehicle for social change, and this example is no exception.
It's likely the women's AFL competition will smash gender stereotypes, as audiences across Australia and in fact the world will gain greater access to women participating in immensely physical sport, showcasing women at their most powerful, strong and tenacious.
As a consequence, this radical imagery may encourage us to consider the complexity of gender and re-examine the discourse of femininity.
Perhaps it will lead to greater acceptance of the notion that REAL women are people who behave in feminine, masculine and non-gendered ways depending on circumstances, situations or even an individual's choice.
Female Entrepreneurs
At a dinner party not so very long ago, a 'silver-spoon fed', man-child informed me, as he nonchalantly swirled his red wine around in his glass, "women are more intelligent but men are actually better entrepreneurs."
I could have countered his archaic and grossly inaccurate statement by dropping the names of some of Australia's most influential and successful female entrepreneurs, such as Gina Rinehart, not only a mining magnate but Australia's richest person, Janine Allis (Boost Juice) and Lesley Gillepsie (Bakers Delight co-founder and subsequent proprietor of my childhood-life support, cheesymite-scrolls).
But, the stats really do speak for themselves.
Recent ABS data indicates that women constitute just over a third of all business leaders, a whopping 47 per cent increase over two decades.
Furthermore, in the noble quest to elevate the profile of high-flying female entrepreneurs; Australia has ranked second among 77 countries in the 2015 GEDI Female Entrepreneurship Index.
Not only does this demonstrate that women are equipped with the right skills to thrive as entrepreneurs, but there's an increasing percentage of women who are choosing to opt out of their current employment to run their own business.
However, entrepreneurship is still a male-dominated sphere. The barriers facing women are multifaceted, but have largely been attributed to factors such as access to affordable and flexible child-care.
Over and above that, I can't imagine that un-supportive and sweeping statements such as 'men are better' greatly assist women either!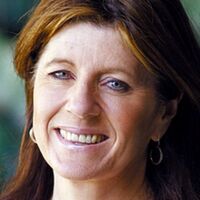 Casual Sexism
On Monday June 13, 2016 Australian TV and Radio presenter, Eddie McGuire joked about drowning a woman on Triple M radio.
He isn't the first man to make a misogynistic remark, he won't be the last, but it may be the last time HE broadcasts a sexist jibe ever again.
I say this because after all the outrage, the wide-ranging opinions and the apologies, we, as a nation became aware that language matters. In fact we became acutely aware that there are important links between disrespectful behaviour towards women and violence against women.
Furthermore this incident shone a light on the casual sexism often used in 'The Boys Club.' Eddie McGuire apologised for his remarks, albeit he was quick to point out that his joke was, "Clearly, playful banter."
The woman at the butt of the joke, journalist, Caroline Wilson didn't accept that it was playful banter and neither do I.
*FEELPINION ALERT!*…personally it reminded me of the jokes I used to hear on the occasions when I would tentatively set foot into 'The Boys Club.'
At times these jokes were nothing more than 'banter,' perhaps an attempt at camaraderie and other times the jokes, more accurately defined as sexist slurs veiled as jokes, revealed an overarching sense of fear and a deep-rooted disrespect for women.
The important part is that on this occasion a man was nationally condemned for joking about drowning a woman.
From this we learned, acceptance is a pivotal part of gender-equality and furthermore not only must Australia say NO to violence against women, we must say NO to disrespect towards women.
Even though the women's movement has progressed at a 'glacial' pace, we're still moving forward, into a new space where women are kicking serious goals (literally), heavily encroaching & influencing male-dominated industries, sparking global movements and achieving unprecedented political breakthroughs.
Twenty years ago my mother (the breadwinner of the house, might I add) plastered my lunchbox with the 90's Peace Project bumper sticker – Girls Can Do Anything.
At age 7, I remember looking at this sticker and thinking, of course women can do anything, blissfully ignorant of the systemic sexism that I would later encounter.
Flash-forward to age 29, my overconfidence has been a little bruised by my own assumptions, memories, hopes, disappointments and experiences of sexism; however I still firmly hold on to the belief that women can do anything.
Not everyone can be a feminist trailblazer but everyone - mothers, fathers, daughters and sons - can make the choice to believe in equality for women.
---