Marino, Trout and Quick to take on Labor at next state election
High-profile businessman Sam Marino joins former LNP candidates Michael Trout and Robyn Quick as the LNP's local picks at the next Queensland state election.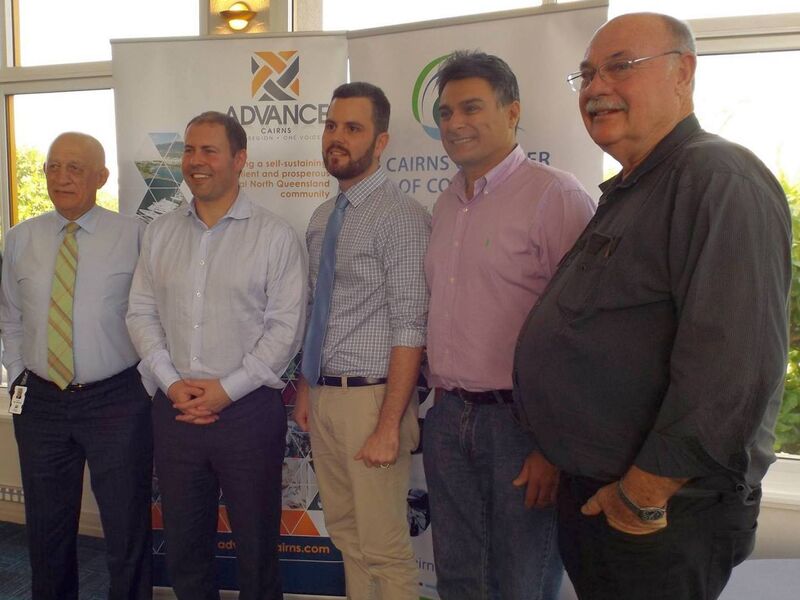 ---
Businessman Sam Marino has been officially crowned the Liberal National Party's candidate for the seat of Cairns, joining former MP Michael Trout and former candidate Robyn Quick on the party's local ticket for the next state election.
Mr Marino, who will now have to stand down from his role as President of the Cairns Chamber of Commerce, was endorsed by local party members at a meeting on Friday night.
Mr Marino's endorsement could set up a high-profile showdown with Labor's likely candidate Michael Healy, a long-term identity in the local tourism sector.
But Mr Healy must first overcome Labor's complex preselection process, including gaining support from the unions and a quota system aimed at increasing the number of female candidates.
While Labor is favourite to regain the seat following the defection of sitting MP Rob Pyne, Mr Marino's chances hinge on preferences with the new compulsory preferential voting system and the emergence of One Nation both in play.
An LNP spokesman described Mr Marino as an "awesome" candidate.
"Sam is an awesome candidate and brings a great profile as President of the Chamber of Commerce as well as a wealth of practical experience in getting things done in a long career that has ranged from being an electrician to being a business and property owner and a sought after member of several community boards," the spokesman said.
Mr Trout will take on sitting Labor MP Craig Crawford in Barron River, while Ms Quick will go up against her old foe and state Treasurer Curtis Pitt in Mulgrave. One Nation will be a huge threat in the seat.
TropicNow has learnt former Cook MP David Kempton has bowed out of the race for his former seat, leaving the LNP searching for a candidate to take on embattled sitting MP Billy Gordon in that sprawling seat .
Labor has yet to set a date for its preselection process.