Focus on culture, consistency and sharper shooting for Taipans' season success
TropicNow sits down with Cairns Taipans coach Aaron Fearne to ask the tough questions ahead of the season opener against Perth Wildcats on Friday night.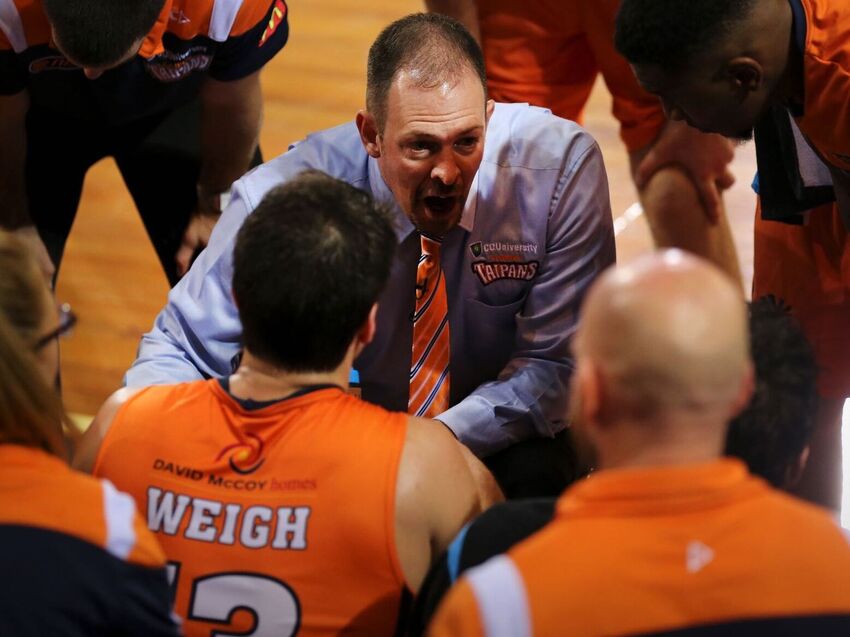 ---
INCONSISTENT shooting and poor road form marred Cairns Taipans' 2015-16 NBL campaign.
However, a solid pre-season, the addition of favourite son Nate Jawai and a renewed focus on improving club culture has the Snakes hell-bent on returning to the playoffs.
TropicNow's Michael Warren went one-on-one with coach Aaron Fearne ahead of Saturday night's opener against Perth Wildcats.
MW: What deficiencies or weaknesses did your post season review identify and how has that directly impacted how you've shaped your roster this season?
AF: We lacked athleticism and quickness. That was definitely a big thing. We were just behind the eight ball throughout the season. From a talent point of view we probably lacked some consistent output from our imports.
Your League imports need to be big time scorers for you, that's really important. Our imports had their moments but I think the better teams in the League have those guys that show up and can really win you ball games.
We also lacked that real other high quality Australian player that other teams have, for example a Chris Goulding (Melbourne United)... so obviously to be able to get someone like Nate (Jawai) who's a fringe Boomers player and has played at a high level in Europe and in the NBA, is a plus for us.
We need him and our other imports to be consistent for us.
You've enjoyed a successful preseason but what's been your main focus since your players stepped off the court in February?
I've been looking at our culture. I want to build an extremely good culture and a chemistry of the highest level. I want us to really hold each other accountable.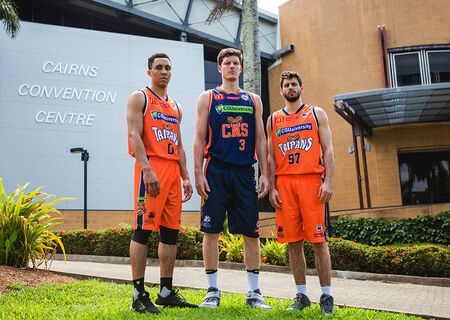 Culture can be defined as many things, what specifically do you mean when you're talking about culture?
We have three big focuses performance wise this season. I want the guys to come out with great energy, to play with great physicality and to really compete, or have a really good competitive spirit. I felt if we ticked those three boxes in the pre-season and culturally work on our team values the results will take care of themselves over the next few months.
Just delving a bit deeper regarding the Taipans culture, is it fair to say that dropped last year?
Yes. We obviously played very well at home which I'm proud of the guys for that, but on the road we weren't tight enough as a group.
As a group on the road you've have to be extremely tight, selfless, and committed to the team.
We didn't have strong enough bonds in those areas to go win games on the road. To win one game at home and lose 11 on the road - that record speaks for itself.
We had as good of a home record as the best teams in the League, but the worst road record.
We win four games on the road and we make playoffs and that's still not a great on the road. We lacked in that area. We've got to go out and prove that we're better.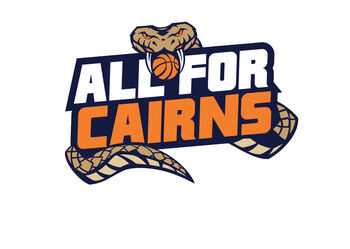 You've had some time to reflect since the end of last season's campaign. What's the main thing you learnt about yourself that makes you a better placed coach this time around?
The importance of being mentally tough as a coaching staff and as a playing a group.
It was just very frustrating for all of us to look each other in the eye and go 'we can be as good as any team in the League at home and to get on the road and not even be close to being competitive'.
We won one game away and that was a buzzer-beater against Adelaide.
That was super disappointing to me because that comes back to me being able to really get our culture at a high level and to maintain that level.

Last season your mantra was about winning series' rather than looking at the bigger picture. Does that remain the focus heading into this campaign?
It does. Our expectations are exactly the same. You can get caught up in having to win this at home and win that on the road.
To me I just try and break it down and keep it just series focused.
We're very road influenced the first half of the year and very home influenced in the second half. Just (being able) to break it down and keep that simple mental focus for the group is what we're focused on.
All right, we play Perth first up, that's game one of that series, that's all it's about.
You win series, you'll make playoffs.
We didn't win enough series last year, so that's what we have to get done.

Finally, your team's shooting; it's no secret your squad lacked punch and consistency from beyond the arc last season. Has that been addressed and how will it be improve?
We feel we've added guys to the squad like ex-Westchester Knicks point guard Travis (Trice) and (small forward) Fuquan (Edwin) from Paterson, New Jersey who are naturally better shooters but we've also got guys from last season like Mark Worthington and Alex (Loughton) who need to shoot the ball better.
It's definitely something we need to improve on if we intend on making the playoffs.
The Taipans play their first game of the new NBL season against in Perth over in the west on Saturday night.
---