Community catches huge croc that wandered up a suburban street and sunbaked in a backyard
A large crocodile wandered the streets of Karumba and sunbaked in a backyard before being corralled in a makeshift compound using wheelie bins and hay bales.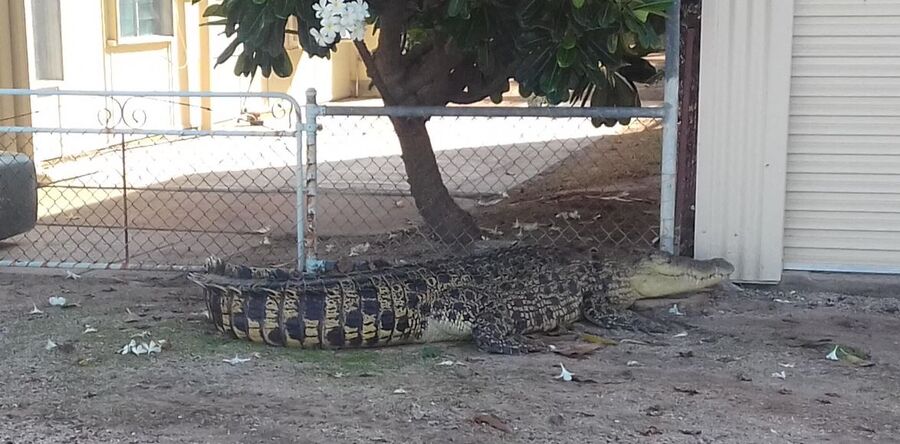 ---
It doesn't get anymore Tropical North Queensland than this.
The community in Karumba had a more memorable New Year's Eve than most when a massive crocodile swaggered up a suburban street and into a backyard for a spot of sunbaking yesterday.
For more than two hours, the 3 1/2 metre croc soaked up some rays before exiting the yard via the front yard, where it stayed for the rest of the day.
According to police:
"Officers and locals initially orchestrated a line of wheelie bins in an attempt to funnel him back towards the water but it became clear he wasn't keen to move. Perhaps due to a broken navi-gator?

"Officers then made the large scale decision to box him in with hay bales and contain him until wildlife experts from Cairns arrived to relocate him."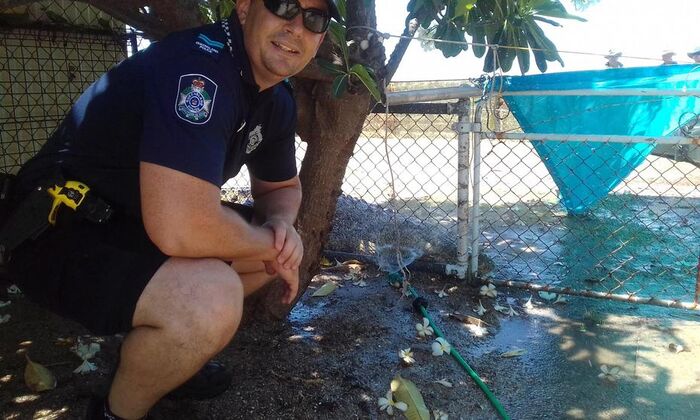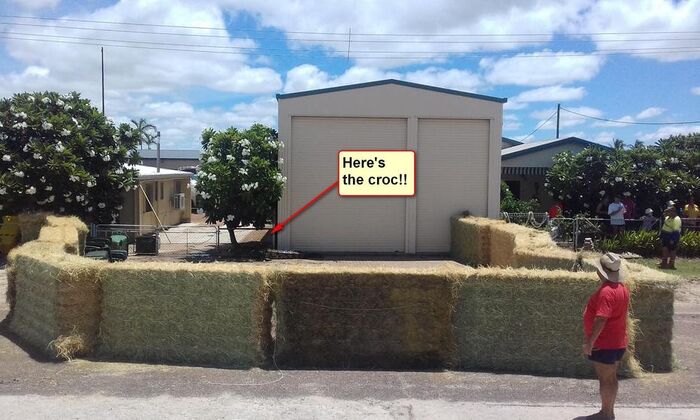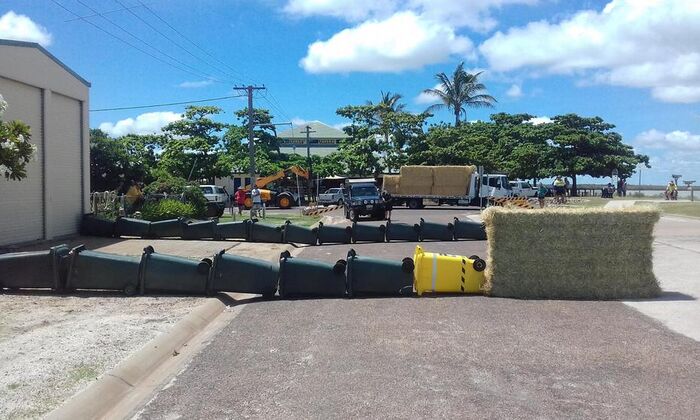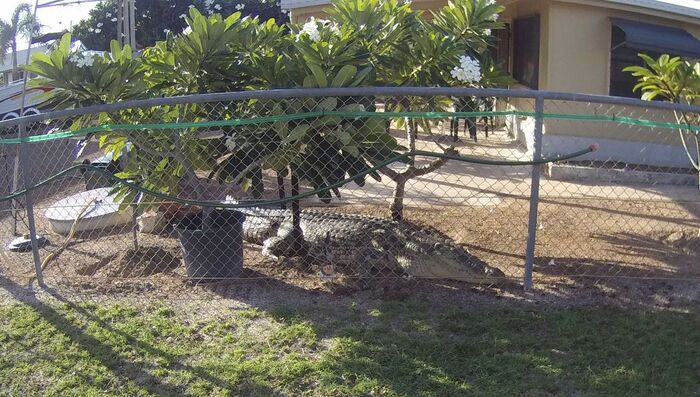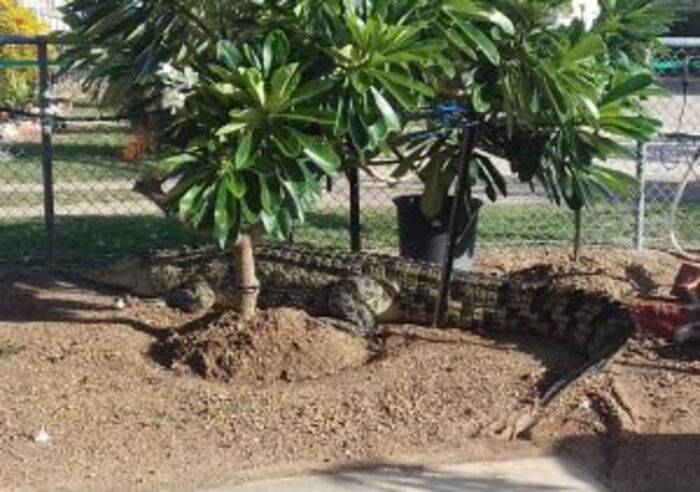 ---