Cairns plans to slow down Casper
One of the breakout stars of the NBL 2016/17 season promises to be a handful for the Taipans this Saturday night.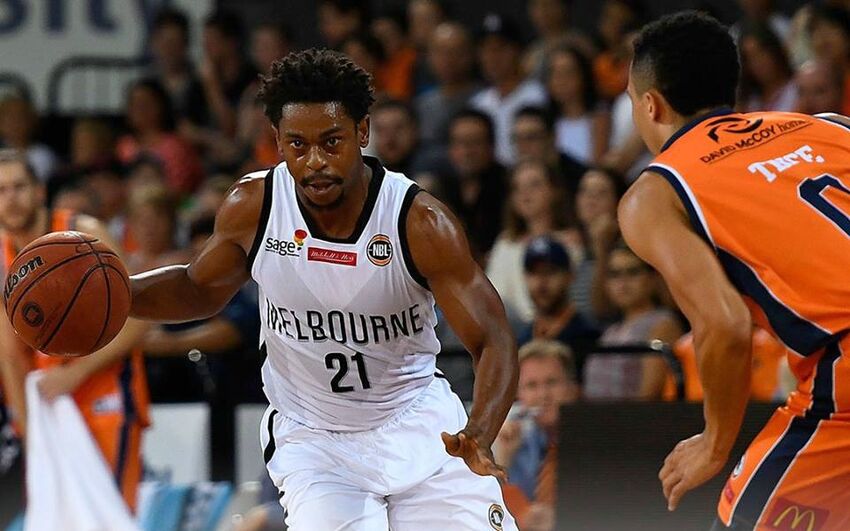 ---
Containing lightning quick former NBA guard Casper Ware will be key to keeping the Cairns Taipans finals hopes alive this weekend against Melbourne United.
Ware hit the game winner against Cairns [8-10] over captain Cam Gliddon in round 13 while helping himself to 24 points.
The former Washington Wizard has been in outstanding touch averaging almost 22 points and five assists per game since replacing former league MVP Cedric Jackson in November.
But Taipans guard Mitch McCarron says the team is ready to stop one of the league's most talented playmakers.
"I think it'll take a team effort," McCarron says.
"With someone as quick as Ware it's going to take five guys [on defence] locked in to shut him down.
"He's really talented but we knew that coming in. He had a good game against us last time so we have to make the adjustment."
Ware's backcourt mate Chris Goulding is battling an ankle sprain and missed Melbourne's massive loss to Adelaide on Thursday.
Gliddon says defending the three-point marksman will be crucial to getting a result.
"You'd expect him to play on Saturday," he says.
"We'll prepare as though he's playing. I'm not sure who will check him.
"He's a great player. They're a dangerous unit, obviously. I think we'll all try to guard him.
"But we've got to take care of the glass, only give them one opportunity on the offensive end."
The Taipans return home on Monday to take on the Perth Wildcats.
Gliddon says the quick turn around gives the Snakes a chance to string two quick wins together and remain in playoff contention.
"We haven't made our run yet," he says.
"Hopefully it's our time to get into gear and streak a few wins together. It's going to be tough but I think we're ready to go."
Melbourne will wear replicas of South East Melbourne Magic's jerseys against Cairns as part of the NBL's heritage round.