Opposition attacks government's croc strategy
Labor says it's doing a good job of managing crocodiles in tropical north Queensland. Not everyone agrees.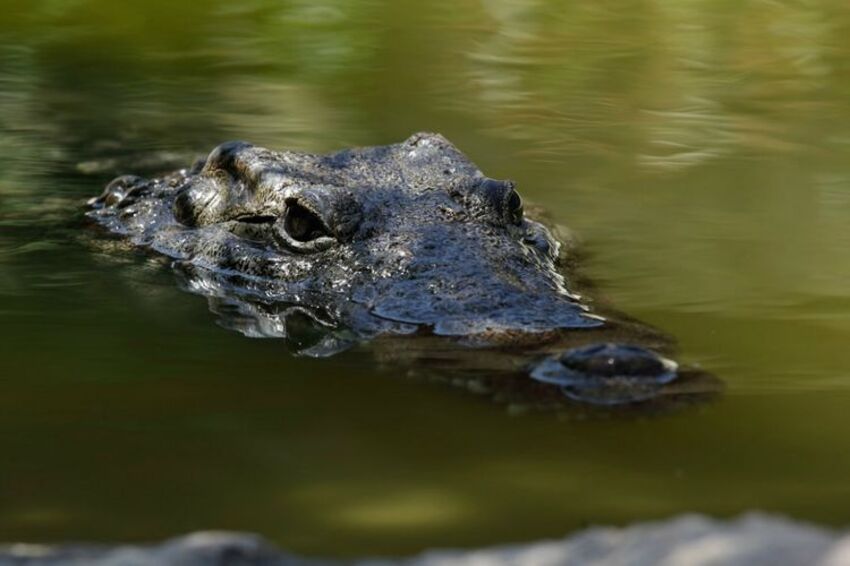 ---
The state government says its crocodile management policies are better than its LNP predecessors despite copping strong criticism from community members in tropical north Queensland.
Environment Minister Steven Miles says wildlife officers conducted 373 targeted crocodile management operations this year compared to 151 in 2014.
But shadow Environment Minister Dr Christian Rowan says the figures are misleading.
"Just quoting a number is meaningless," Dr Rowan says.
"What we're hearing from tourism operators and locals is that there are significant problems in waterways and waterholes.
"What we can't do is say there's been an increase in removals and that people are now safer. Clearly that's not what's being reported on the ground.
"If there is an increased intervention rate, why is that the case? It's the outcomes that actually matter."
"What I'd like to know is where have these crocodiles been removed from and where have they targeted?"
Last May, Cindy Waldron, 46, was killed by a crocodile during a late night swim at Thornton Beach in the Daintree National Park.
Since Ms Waldron's death there have been several sightings across tropical northern Queensland at popular tourism destinations and jetties.
Dr Miles says the LNP's 'all talk and no action' crocodile policy has been vastly improved under Labor.
"Better funding, targeting and management of the Crocodile Management Program and its assets, has increased sharply our ability to respond," Dr Miles says.
"There have been more crocodiles removed from north Queensland waters in 2016 under the Palaszczuk Government than in the last five years.
"The Palaszczuk Government's investment is delivering stronger protection for the local community after the neglect and indifference of the LNP."
Former MP and LNP candidate for Barron River Michael Trout says the new management policy is failing in densely populated areas where people are most at risk.
"Our plans were based on what's done in Western Australia and the Northern Territory. That plan is proven," Mr Trout says.
"It works well up there and here. There are areas in Queensland where you leave crocs alone like remore Cape York.
"But on Cairns' northern beaches you just remove them and don't muck around.
"What the people in our community want and expect is safety. The government needs to stop treating north Queenslanders as mugs and do something."
The Department of Environment and Heritage Protection crocodile management fleet expanded this year with the introduction of the purpose-built $150,000 Blackberry launched in October.
"Blackberry is already proving its worth on coastal crocodile patrols that include responding to reports of crocodile sightings and determining whether or not an animal should be declared a 'crocodile of concern' and targeted for removal," Dr Miles says.