Bungled bridge completion date angers business owners
A long-awaited upgrade is on its way but for one Edge Hill business it's too little too late.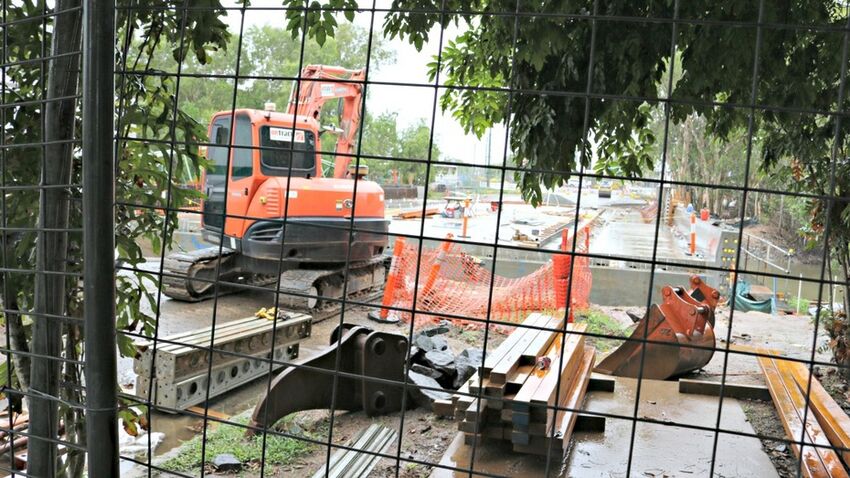 ---
Angry Cairns commuters and businesses eagerly awaiting the re-opening of a closed bridge say better communication is needed between the government and key stakeholders.
State Development Minister Anthony Lynham issued a press release on Wednesday announcing the Collins Avenue Bridge in Edge Hill will open in May, allowing motorists to merge and turn off the Captain Cook Highway again.
But a staffer for Dr Lynham later confirmed that the completion date for the project is in March.
Oriental Gourmet Grocer owner Tony Cross is shutting his Edge Hill business down after more than 25 years on Collins Avenue.
Mr Cross says the lack of traffic coming through the suburb has made it hard to keep his doors open.
"It's affected every business in the area. It's just another straw that breaks the camel's back in the end," he says.
"The fact that it's taken six months to do it is a bit of a concern. These things have to be done but it seems a bit crazy, really.
"It's not the only reason we're closing but it hasn't helped."
Dr Lynham says the $3.1 million project will improve transport to the airport and the city's nearby arts and entertainment precinct.
"Replacing this ageing bridge will improve flood mitigation, provide safer access for cyclists and pedestrians and offer better driving conditions – particularly for heavy vehicles – in this critical upgrade to the Edge Hill, Captain Cook Highway and Cairns Airport connection," he says.
"Motorists, pedestrians and cyclists will all benefit from this critical infrastructure project.
"Importantly it's also creating nine jobs in the region."
The bridge is almost complete with work currently being undertaken to finish off the footpaths, landscaping and lighting.
Member for Barron River Craig Crawford says the new bridge will improve an important link for Cairns.
"The new bridge will improve safety for pedestrians, while continuing to provide an important link to a popular arts and leisure area for the city," he says.
The state government has contributed $1.5 million to the project.