Dredging solution in sight with new plans revealed in environmental study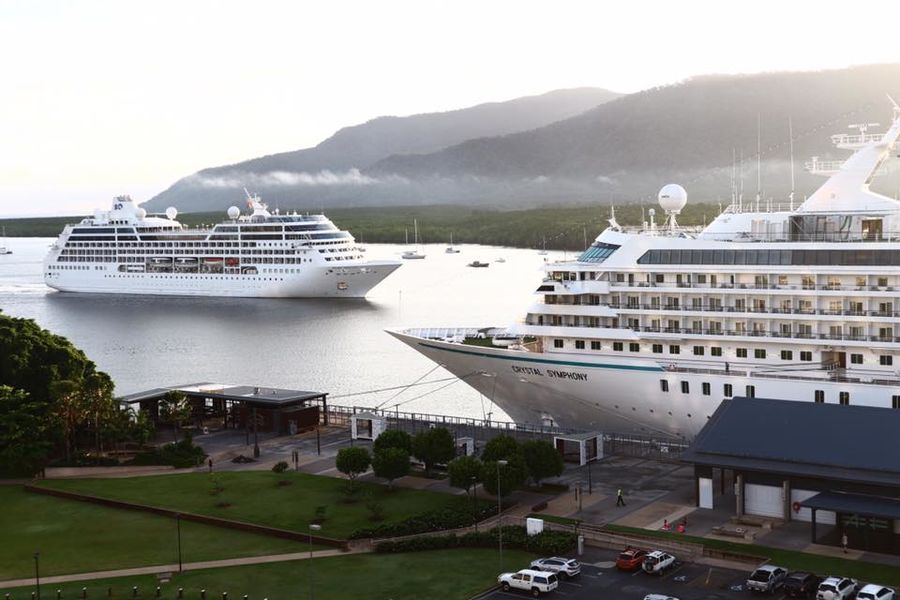 ---
It has been talked about for years and now Cairns is set to benefit in a big way with both the State Government and the LNP Opposition committing to the $120 million Cairns Shipping Development Project.
Premier Annastacia Palaszczuk today revealed details of the long-awaited Environmental Impact Statement report, including confirmation that around 1 million cubic metres of dredge spoil will be placed on a Port Norths site at Tingira St at Portsmith and a sand mine on the Barron Delta.
The project will see Trinity Inlet dredged to allow for cruise ships up to 300 metres in length to dock in Cairns.
---
Premier Palaszczuk, flanked by Treasurer Curtis Pitt and State Development Minister Dr Anthony Lynham, said the dredging project will deliver a balance of economic development and jobs with protection of the Great Barrier Reef.
"Port's North $120 million Cairns Shipping Development Project could create up to 800 new and indirect construction jobs over the five-year period and 2,700 jobs after construction," Premier Palaszczuk said.
Mr Pitt said the project would bring about $112 million a year into the economy by positioning Cairns to take advantage of the growing cruise ship industry and enhancing defence capabilities.
The State Government has allocated $30 million a year over the next two financial years to the project.
With the LNP today announcing it will match the Labor Government's funding commitment to dredge Trinity Inlet, it appears action on the project will go ahead regardless of which party wins the next Queensland State election.
The revised draft EIS for the proposed Cairns Shipping Development Project is open for public comment on the Department of State Development's website until 25 August 2017.