Gregarious George set to bring all the good Greek vibes to Meet Eat Repeat 2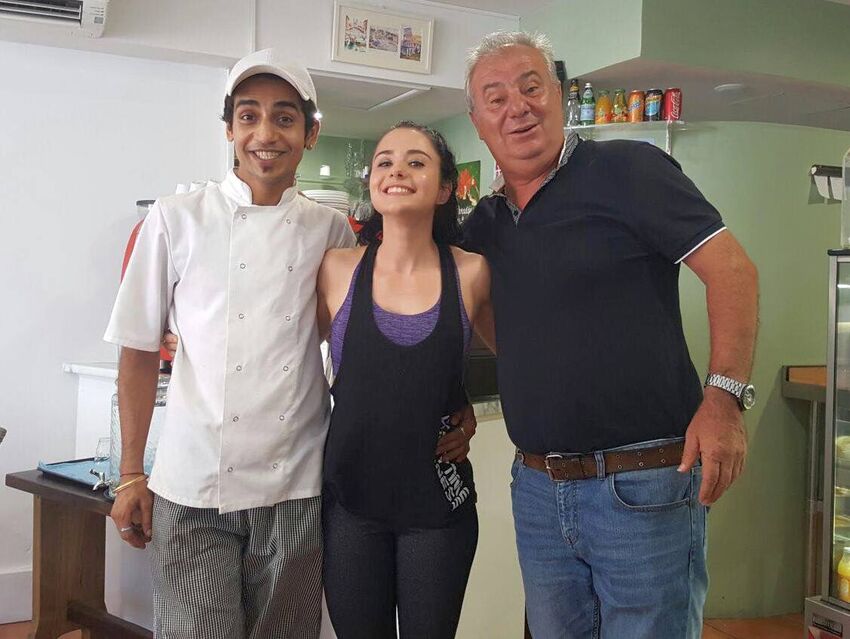 He was one of the most popular food vendors at the first Meet Eat Repeat.
His lamb souvlaki pockets were so popular he sold out in a couple of hours and customers have been coming in to his new cafe asking for the dish, even though it's not on the menu.
So we're very, VERY excited to announce former Fettas owner George Karagiannis is returning to the amazing food lineup for Meet Eat Repeat 2 on Saturday March 25th.
Yes, we can confirm George is bringing back his famous lamb souvlaki pockets. But he's also stepping things up a notch with a brand new dish based around his famous, handmade Greek sausages.
---
George, who now owns and operates the Mykonos Caffeteria on Abbott St, said he can't wait to serve up his authentic Greek fare at the West Cairns Bowls Club next Saturday.
"I will bring something special for the people of Meet Eat Repeat, guaranteed," George told TropicNow.
"People in Australia are becoming much more educated about food and interested in high quality ingredients, and that's what I do in my kitchen and my cafe."
Meet Eat Repeat 2, presented by TropicNow and yRepublic, will feature an array of amazing food vendors, new outdoor bar stations, some brilliant live music acts and the same chilled atmosphere that made our first Meet Eat Repeat event such a magical afternoon out last year.
Other foodies dishing up some special menu items you can only get on the day at Meet Eat Repeat 2 includes:
Davy O'Rourke from Mama Coco
Chef Wolfgang's smoked BBQ bistro
Pop-up burger van by Apex Milk Bar
Japanese delights by So Hangry
Authentic Indian dishes by Samosa Hub
Gourmet South African sausages by Meats N Sweets
More chefs and food vendors to be announced soon
To help cover costs and manage the number of guests a gold coin donation will be required upon entry, while bar service will be enhanced to avoid long queues.
Local live music acts, old-school lawn games and a family friendly atmosphere will once again make our favourite vintage venue the place to be on Saturday March 25.
Make sure you follow the Meet Eat Repeat Facebook page for more details and announcements in the lead-up to the event.