Events
Three Wolves to serve up creative cocktails at Meet Eat Repeat 6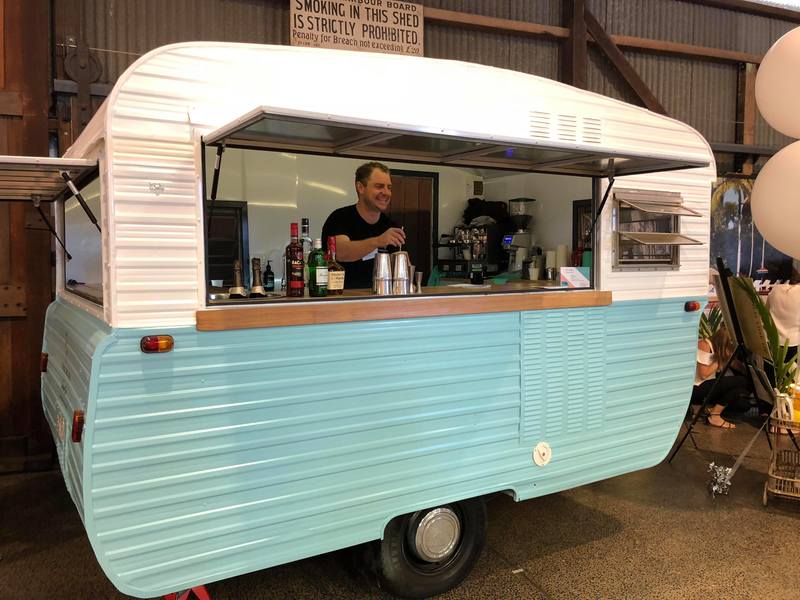 ---
Here's the big news a very large percentage of Meet Eat Repeaters have been waiting for: there will be cocktails at the event this Saturday!
Equipped with their trademark skill and knowledge behind the bar, the crew from Three Wolves will bring their brand new, very funky old-school caravan to Meet Eat Repeat 6.
Check them out from 4pm this Saturday and you can sample:
Espresso martini: the first espresso martini machine in Cairns
Basil Spritz: A surprising mix of gin, basil syrup, lemon and soda
Coco Nuts: a tropical special featuring vodka, lime, coconut syrup, coconut flesh, berry Red Bull and soda
Sam Kennis and Darren Barber from Three Wolves said Meet Eat Repeaters can expect "high-quality cocktails at a reasonable price" this Saturday. You can also ask the crew about hiring their new caravan for your next function or wedding, or click here to email them.
"We love the vibe at the MER festivals and the event is great for the evolving food and drink culture in Cairns," Darren said.
Keep an eye on TropicNow over the next few days s we profile our other food and drink vendors.
Meet Eat Repeat kicks off at 4pm on Saturday April 28th at the West Cairns Bowls Club. Let us know your coming along by visiting our Facebook page here.
---
­