Cairns FC squad in sharp focus for game of their lives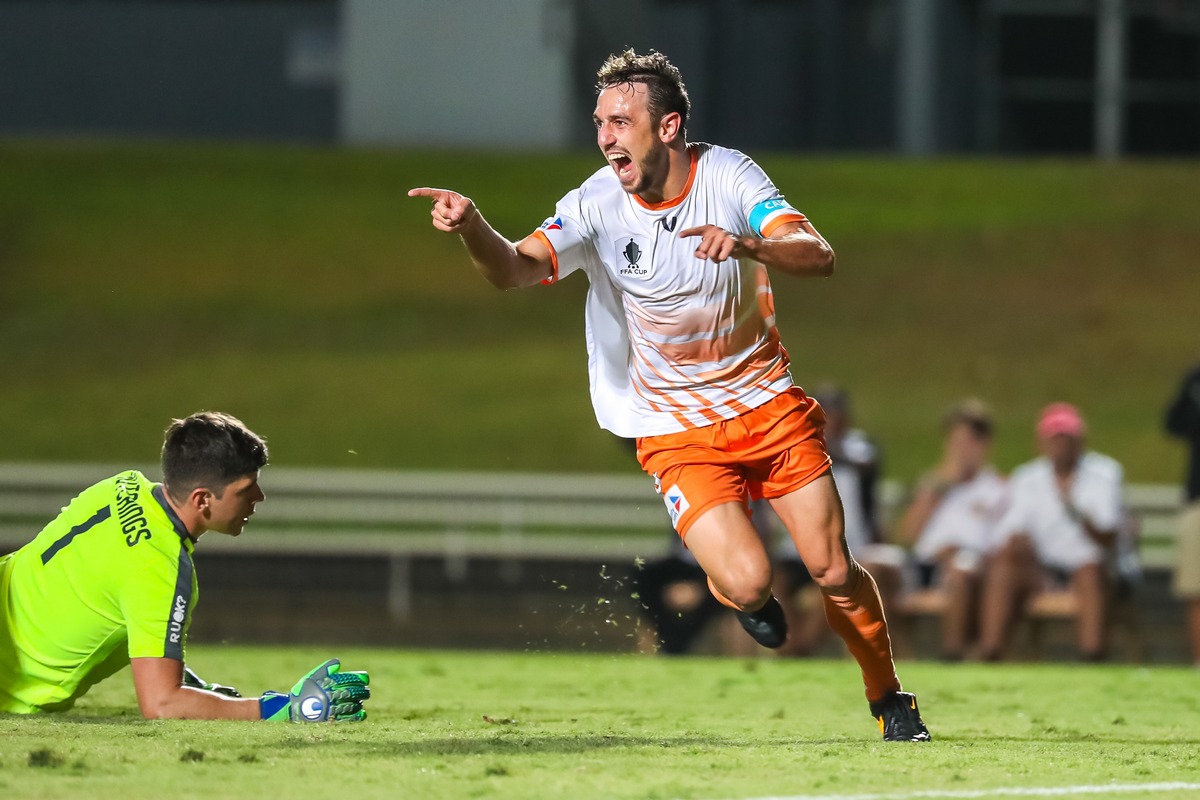 ---
Cairns FC are in it to win it, against all the odds.
That's the positive mindset of head coach Danny Graystone as his team prepares to take on the nation's top team when Sydney FC comes to town for the FFA Cup Round of 16 match at Barlow Park on Tuesday, August 21.
And in what may be a surprise star addition to the local line-up, Graystone hinted that a former Socceroo had joined the team at training and may play on Tuesday night. But the club has remained tight-lipped about who the mystery Socceroo is.
Cairns FC director Darren Halpin today announced 10% of pre-sold online tickets for Tuesday's match will be donated to the Queensland Drought Appeal. Corporate boxes and premium ticket packages are also available.
Despite lingering distractions around injuries and player suspensions, Graystone and his squad are sharpening their focus in the lead-up to the biggest game in the club's history.
"We had a team meeting on Monday where we sat down and had a long discussion about how we prepare mentally for the game against Sydney FC," Graystone said. "As a coach I'll never go into a game with a defeatist attitude.
"We want to go into this game next Tuesday night believing we can get something out of it. And I believe we can.
"Having watched their previous FFA Cup game a couple of times they're not as prepared at this point of the season as they could be because it's a few weeks off the start of the A-League season. So now's the time to play them."
Graystone believes the pressure to perform in Tuesday's Round of 16 clash rests squarely on the shoulders of Sydney FC.
"All the pressure is clearly on them," he said. "To lose to Cairns FC in an FFA Cup game would be the biggest upset in the history of the competition. They've got to deliver.
"We've got to be better tactically than we have been in the last few weeks, there's no doubt about that. We're having three or four training sessions in between now and then.
"I suspect both sides will be at a similar level of fitness so it will be a really interesting game. The first 10 minutes will be crucial. We need to make sure we threaten in that first 10 minutes and that creates an element of doubt and you can do anything with that.
"We want to give everyone a good show, and hopefully win."
Gates open from 5pm with food vans and entertainment for the whole family. Kick off is 7.30pm on Tuesday August 21. Grab your tickets online here.
---