Barron Gorge glass lookout funding confirms completion coincides with monsoon waterfall flow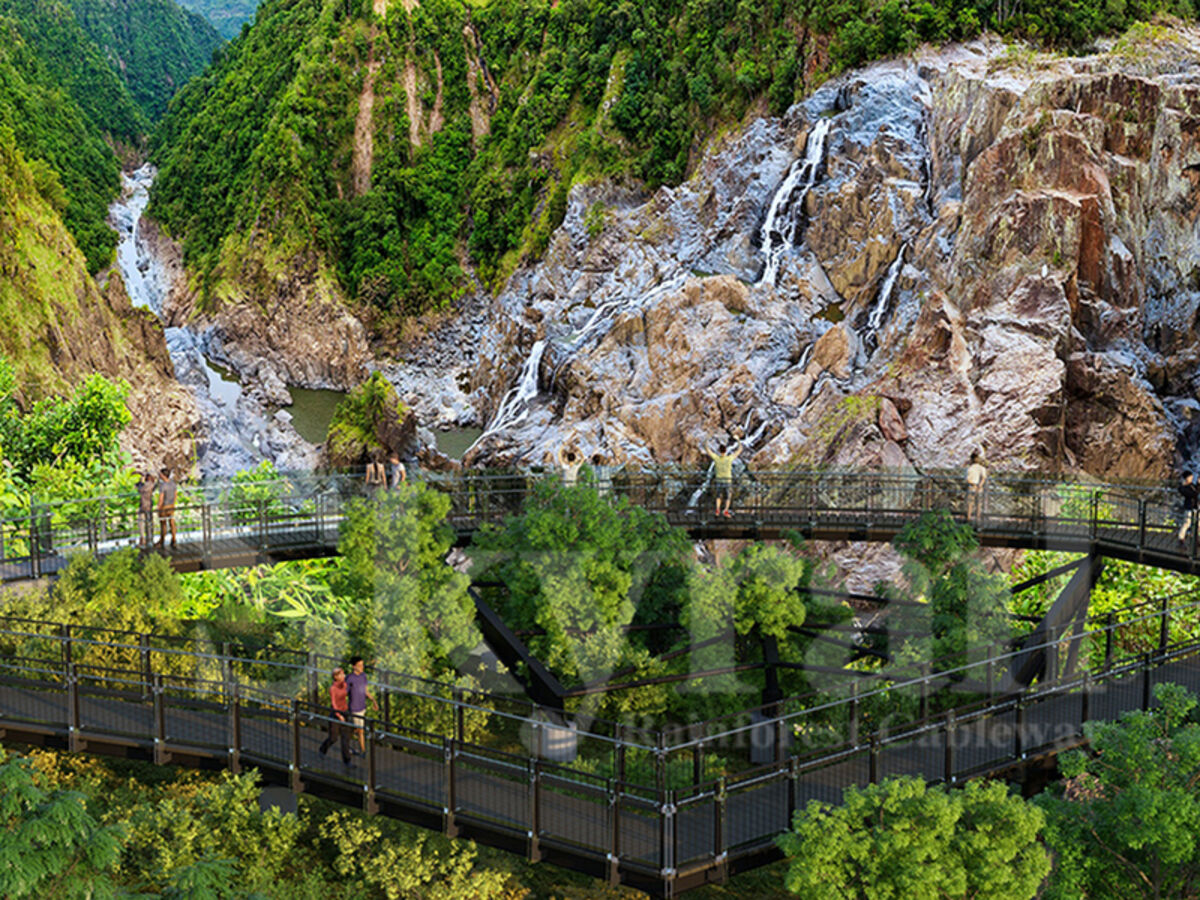 A $2.5 million glass viewing platform over the edge of the Barron Gorge will be ready to be walked on as early as next month.
Construction is already underway on the platform, which includes a section of transparent flooring to provide dramatic views to the face of the iconic waterfall and down the Barron Gorge.
Skyrail Rainforest Cableway managing director Craig Pocock said the Skywalk project, which has just received $1.8-million dollars in Federal Government funding, will also provide a vertigo rush for tourists.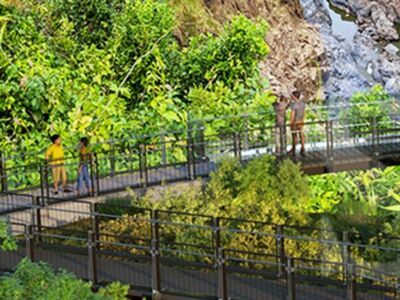 "Since our inception we have taken great pride in the contribution we make to the region's tourism economy and we are confident this latest project will give our destination a boost in what is becoming an increasingly competitive industry," he said.
"Most importantly, the new lookout, which is being delivered with the generous backing of the Government, will entice an increasing number of visitors to engage with the story of the globally significant rainforest of the Wet Tropics."
The Federal Member for Leichhardt, Warren Entsch, said the platform has been aptly named 'The Edge.'
"The curved glass flooring over the edge of the Barron Gorge will be a real nerve tester for tourists and will become a massive drawcard and asset.
"This stunning piece of tourism infrastructure will further enhance and grow Far North Queensland's attractiveness to international and domestic tourists and provide broader economic flow-on benefits to the local economy.
"It is estimated this project, when completed, will inject $8.4-million into the wider economy in its first year, growing to $14.7-million in its fifth year," he said.
The funding announcement comes alongside the launch of Skyrail's multilingual virtual reality app for smartphones, which will give visitors a multimedia experience as they travel along the Wet Tropics rainforest cableway.
Chinese and Japanese versions of the app are in production and other languages will follow.