Tropic Weekender: Your curated guide to the best events across the Cairns region this weekend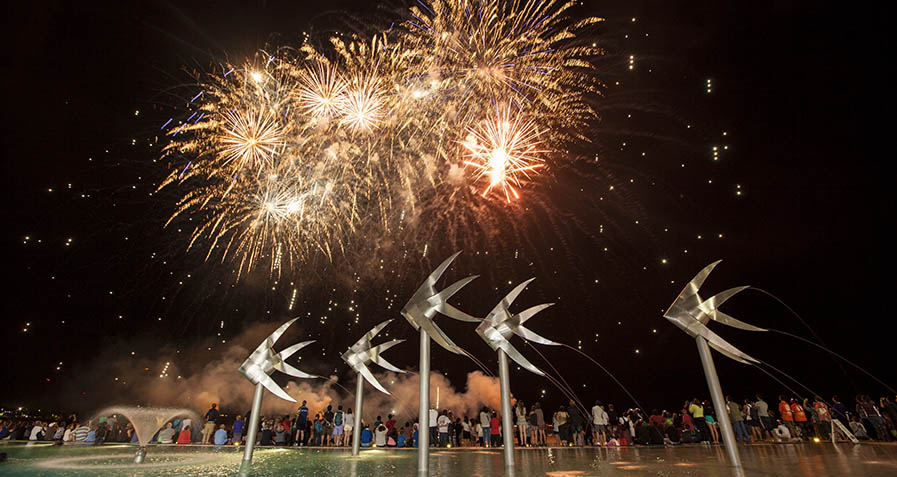 ---
2018 is almost over and it looks like we're finishing off the year with a little bit of that lovely tropical rain!
Expect rain on both days this weekend and even possible thunderstorms on Saturday. However, lucky for us, this weekend will certainly be a lot cooler than the last, with maximum temperatures of 28C. Despite the weather, don't let the grey skies stop you from having a blast this New Year's weekend.
This week, Tropic Weekender includes a range of live music performances across the region which will get you in the celebratory mood (and keep you nice and dry). Make sure you make some great last memories in before the New Year begins!
Whatever you do, make it an awesome tropical weekend.
---
1. End of Year Party at The Jack: Info
2. Some Like It Salty foodie event at Gilligans: Info
3. Saturday Session at McGinty's Irish Bar: Info
4. Double Island Locals Day Out: Info
5. The Billy Turner Trio live at The ORB: Info
6. Grom Session at Cairns Aqua and Wake Park: Info
7. FREE Active Living Sahaja Yoga Meditation Class at the Esplanade: Info
8. Cairns Esplanade Markets: Info
9. FREE Active Living Aqua Aerobics at the Lagooon: Info
10. Kingsley live at Coco's: Info
11. Sunset Ragga live at Cazalys: Info
12. Harmonique live at Elixir Music Bar: Info
---
13. Sangria N Sounds with Pauly P: Info
14. Funday Sundays at Tobruk Memorial Pool: Info
15. Left Unsupervised live at NOA: Info
16. Free entry at Cairns Art Gallery: Info
17. Blues on the Boil at Elixir: Info
18. Bobby Maguire live at the Cotton Club: Info
19. Sunday Arvo Sessions at Chill Cafe: Info
20. Smooth Sunday at The Bluewater: Info
21. Sunday Sessions with Willow Willis: Info
22. DJ Moose at Hemingway's Brewery: Info