Building approvals in Cairns on par with post global financial crisis doldrums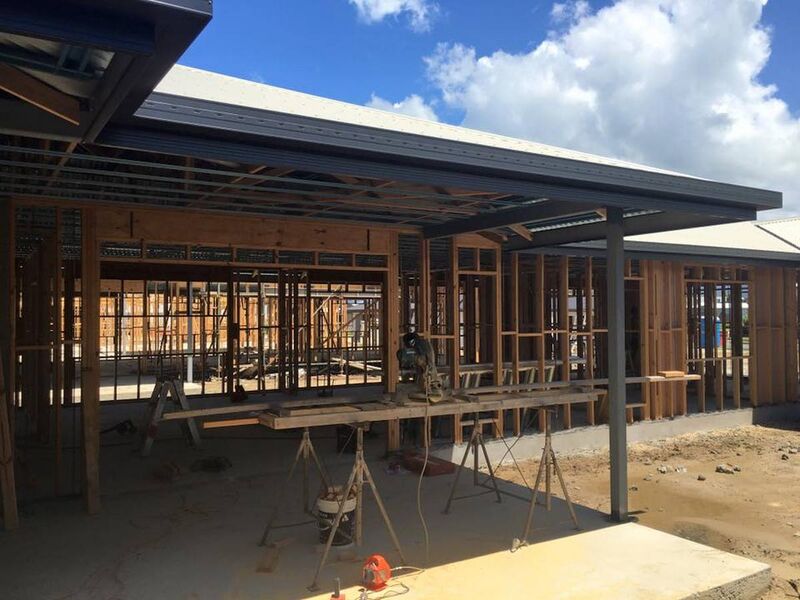 ---
Latest figures on the state of the Cairns economy have painted a dire picture of confidence in the construction industry.
The Cairns Watch report from Herron Todd White, shows the number of building approvals has dropped significantly since April, to levels not seen since the market slowdown in 2011.
The September calculated trend is 75.4% below the April spike, when the Nova City development was included in the figures.
Compared with September 2017, the number of approvals is down by almost half (47.9%).
Herron Todd White Cairns research director Rick Carr, told Tropic Now both housing and unit construction approvals have dropped.
"The figures highlight the parlous state of new house construction due to competitive price pressures from house sales in the established housing market," he said.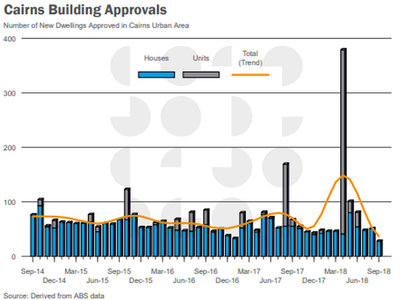 "Since July, there have been some approvals for unit developments in the region out of Cairns but none for Cairns itself.
"It reflects a dearth of unit development projects at present due to low unit prices in the existing unit market."
He said tighter borrowing restrictions have also played a part.
"There's a lack of investor demand for new units due to borrowing restrictions and there are difficulties faced by developers in getting finance, especially bank finance, for new development projects," Mr Carr said.
In August last year, Councillor Terry James, from Cairns Regional Council, warned of an impending drop in building approvals.
He's told Tropic Now the lack of applications going before the Council in recent months is due mostly to a tightening of lending rules by the Australian Prudential Regulation Authority (APRA).
"That pressure appears to be working in Melbourne and Sydney to drop the housing prices there but it's having a major effect on regional Australia.
"It also affects a lot of small businesses because they need their overdraft or small loans to do upgrades and expansions and banks aren't lending for that at the moment or if they do it's under very tight conditions," he said.
"So until APRA relaxes the rules, we won't see a change."