Future tourism growth fuels push for pedestrian zone on Cairns Esplanade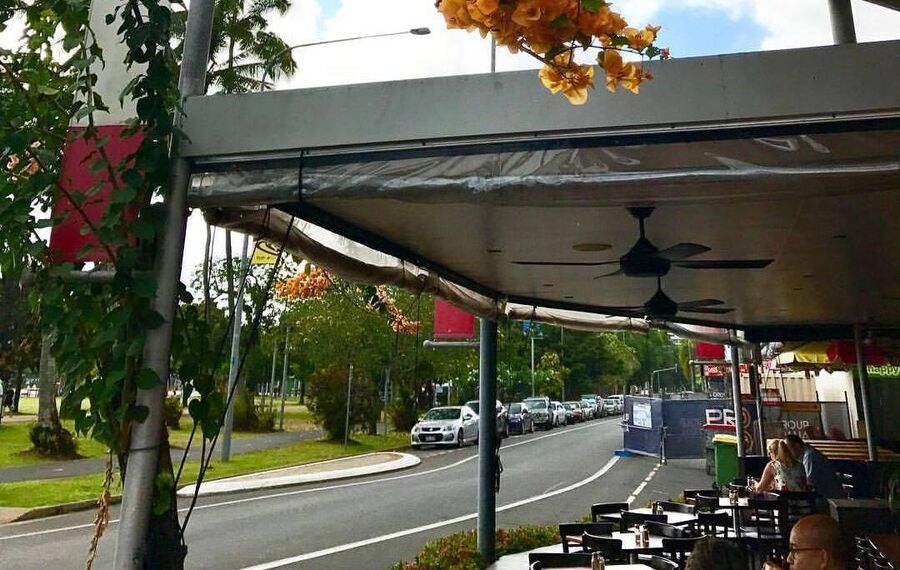 ---
A busy section of Cairns Esplanade will need to be closed to vehicle traffic and transformed into a landscaped, pedestrian-friendly zone to cope with the combined growth in tourism and the local population.
That's the view of Crystalbrook Collection's Mark Davie, who wants to join forces with other business owners on the Esplanade to promote and plan the vision in partnership with Cairns Regional Council.
Based on current levels of visitation, Mr Davie said people were already "crammed into the footpath" along the Esplanade from Shields St to Aplin St.
"Within our team we've been talking and thinking about this since we first acquired the old Bellview Hotel, and we're very mindful that if tourism continues to grow as we all hope and anticipate then you will get a natural increase on the Esplanade," he said.
"Add the Flynn Hotel on top of that, which could bring in 1000 people per night between the restaurants and bars and hotel guests, all of a sudden there's no room on the footpath to accommodate everyone.
"We should all be planning for that growth now because it will take time for consultation, planning, approvals, design and construction."
WORKING GROUP
Mr Davie believes a working group featuring Esplanade business owners and council representatives could formulate the inspiration and ideas for the design and practical aspects of the new zone, including access for deliveries and maintenance vehicles.
"With our first three properties alone we've got $500 to $600 million invested in Cairns and the only way for us to get a return on that is if we make Cairns an even more attractive place to visit than it already is," he told TropicNow.
"We think there is great potential to create an area that is very attractive and very practical that will also increases the desire for investment. If council can put forward an attractive vision for the area with tangible potential for growth then operators are much more likely to invest in their properties.
"If the right people came to a meeting with inspirations and ideas, you could put together 80% of the plan in a day.
"You would take all of that local knowledge and experience of Esplanade operators and the global experience of the people in our team, and you come together at the table to see how it could be designed to make it a key destination for wining and dining in Cairns.
"It needs a commitment from the council to put together a committee and start working on a plan. We think something needs to be in place for mid-2020, when the Flynn opens, so as a rough timeline you could allow six months for consultation, planning and design, a few months for approvals and tender processes and then allow 12 months for construction."
Mr Davie is meeting with Mayor Bob Manning in coming days to discuss the topic, among other key priorities for Crystalbrook Collection.
---