Construction, health and tourism jobs lead employment growth in Cairns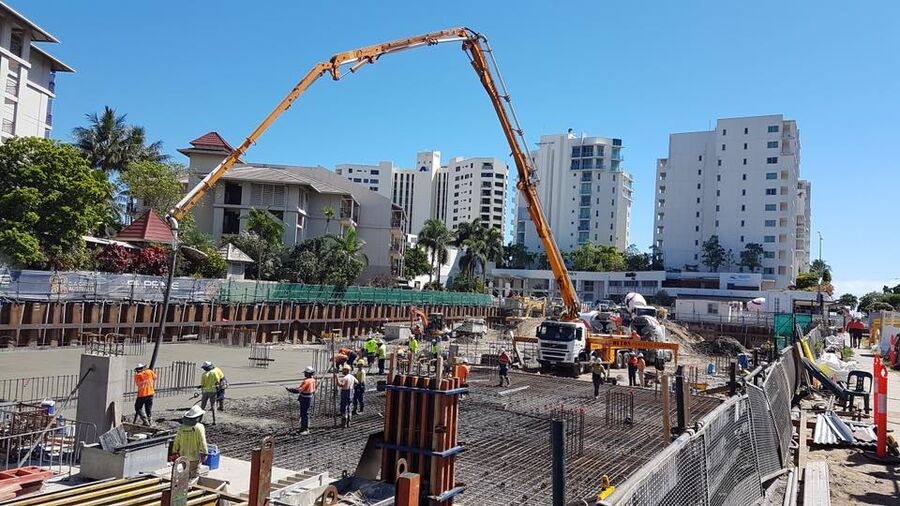 ---
Around 6500 jobs were created in construction, healthcare and the accommodation and food sectors in Cairns in 2017, contributing to a better than expected unemployment rate at year's end.
The growth was enough to offset significant drops in retail (-2,100) and education and training (-1,800) to bring the trend unemployment rate to 5.9% in November, impressively close to the state unemployment rate of 5.8%.
The November unemployment rate in Cairns was 0.4% lower than the same time in 2016 when it stood at 6.3%.
---
---
Conus economist Pete Faulker believes the unemployment rate in Cairns has "settled" at a level similar to the state average.
"November was a fairly neutral month, with only small changes to any indicators," he wrote on his popular economics blog. "Although positive revisions to back months means things look slightly better than previously thought.
"The Trend unemployment rate lifted to 5.9% (slightly above the state level of 5.8%). The unemployment rate in Cairns appears to have settled at a level similar to the state average and we can expect any further falls to be tied to declines at a state level.
"Annual Trend employment growth now stands at +3.1% in Cairns versus +4.8% for QLD, +4.9% in Greater Brisbane and +4.7% in the Rest of Queensland.
"Over the course of the past 12 months most new employment has come in the older (45+ years) cohort (up 8,800) with youth also stronger (up 3,200) while the middle aged seeing drops (down 8,500).
"Given that this increase in older employment has been matched with a slight increase in the Trend unemployment rate for the cohort it would appear that much of the increase in participation can be pegged to this age group."
---