CA Architects celebrates 25 years in business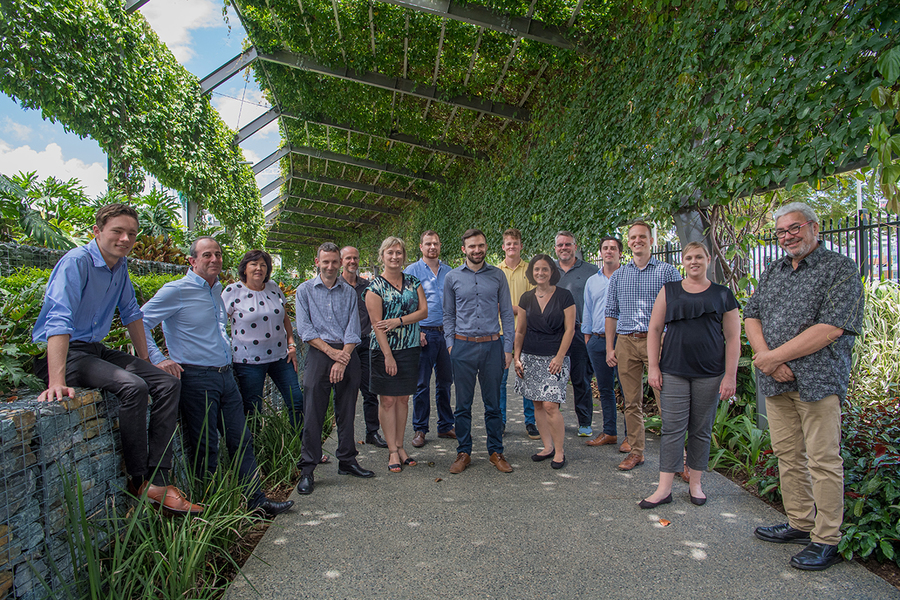 ---
"I'm inspired by the challenge of turning dreams into reality".
You probably won't hear an accountant, lawyer, or public servant espouse that philosophy. But when architect Carlo Amerio says it, you get the sense it's a simple, concrete truth.
As the founder and driving force behind CA Architects, Carlo has literally shaped and defined the Tropical North's built environment by translating his client's ideas and ambitions into beautiful buildings, bespoke homes and memorable community spaces.
Take a drive around Cairns and you will know the work of CA Architects, from the Salthouse and Cairns Foreshore Redevelopment on the waterfront to Munro Martin Parklands and the William McCormack Place buildings on Sheridan St.
And of course, you'll see more of the team's work in the design of soon-to-be-built towers for Nova City and Crystalbrook Collection,
As his team celebrates the firm's 25-year anniversary, Tropic sat down with Carlo to reflect on his favourite projects, gauge the state of the Cairns economy and glimpse into the future of his award-winning firm.
---
---
Our chat with Carlo Amerio, CA Architects
Tell us about the early days of CA Architects.
We started with very humble beginnings in a 4x4 metre room on Mulgrave Road at Westcourt, rented from a construction company called Metrobuild. From there we moved into the Channel 7 building, renting a small tenancy with a consortium of architects for about three years. In 1998 we moved into our own building at Grove Street, North Cairns.
What inspires your work?
Creating buildings and spaces that inspire and improves quality of life. I also have a love of architecture and the people I work with. The environment has always been at the forefront of our vision at CA Architects to design energy efficient, smart buildings.

CA Architects has been through many ups and downs in the Cairns economy over the years. How did you ride those economic waves?
The early days were tough with hardly any cash flow. Similarly, the post-GFC era was particularly tough and forced us to find work outside the region to survive. I think a key to our success over the past 25 years has been educating developers that good design adds value to their project.

What are some of the most challenging projects you've worked on over the years?
Most projects we undertake are challenging, but in particular creating a 6-star rated GreenStar building with William McCormack Place 1 and 2 and our current work on Cairns Performing Arts Centre, a state-of-the-art modern facility for our city.

Your favourite projects?
Even though it was a huge challenge, William McCormack Place 1 and 2 was special. It was the first GreenStar building in the tropical zone with a triple 6-star rating for design, construction and interiors. The public housing project Ishmael Apartments won us our first project of the year award at the Eddie Oribin Awards. Creating Salthouse and the Marina Point Development was special, and we really enjoyed working on the Cairns Foreshore Redevelopment and the James Cook University Daintree Rainforest Observatory. In terms of residential, Tinaroo Studio is a personal favourite. Most recently, we're very proud of our work on Munro Martin Parklands.

Architects are a good lead barometer for the local economy as they are often involved early in the process of development. How do you read the state of the Cairns economy at the moment? Are we in for a big 2018?
Cairns has not yet felt the effects of development happening at the moment. We are heading for exciting times in Cairns over the next three to five years. The Cairns economy has been asleep since the GFC. It is our time. We need to lobby hard for the extension of the Cairns Convention Centre as it will be a major catalyst for our economy.

What's next for CA Architects?
We'll continue to support the local economy with quality design and urban outcomes. CA Architects has also built a good platform and expertise to launch nationally and internationally.
---