Mitch Young returns to the court for Cairns Taipans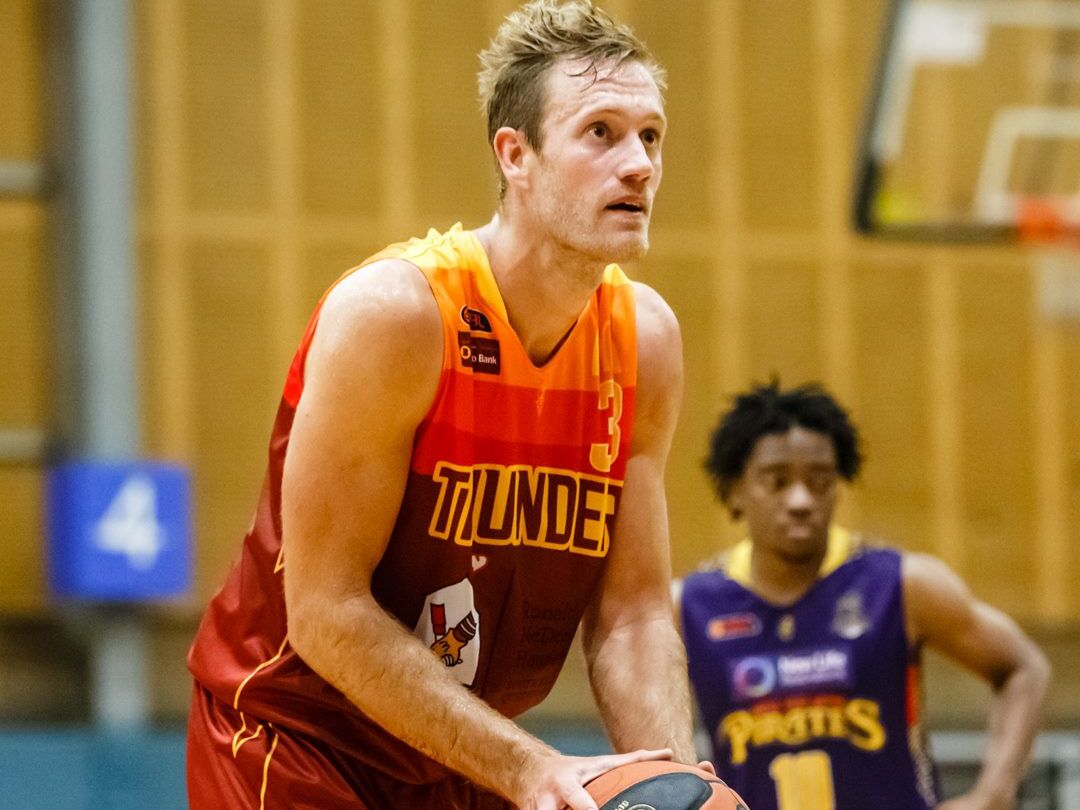 ---
One of the Taipan's favourite former players is back!
The CQUniversity Cairns Taipans today announced Mitch Young will return to the line-up as their ninth signing for the upcoming 2018/19 NBL season.
His recruitment leaves just two import spots remaining on the roster.
Young was a key figure in the Taipans successful 2015 season, with the club winning its first minor premiership.

CQUniversity Cairns Taipans Head Coach Mike Kelly said he had flagged the former Taipan early on in his recruitment process this off-season, and came back to him again as the team developed.

"When you're starting with a relatively blank slate, we obviously looked at every shape of how the roster could be formed. Mitch Young was a name we considered early, and then came back to again more recently. I think this is a great situation, given that there are so many talented locals available to fill the 4 and 5 spot. Mitch is going to fit in well," explained Kelly.

Young returns to Cairns after playing with the Bullets the last two years, where glandular fevered hindered his most recent season. The persistent nature of the illness meant that it took weeks for him to recover, missed out on a proper pre-season and only regained full strength earlier this year.

"Mitch has always been a guy that's played the game hard in a real competitive way, and it is unfortunate that he was limited last year with his illness. He slowly regained his strength back as the season went on though, and he's playing really well in the QBL right now. We've spoken about that and I think after a solid pre-season in Cairns, he'll be fit and fighting," said Kelly.

Currently averaging nearly 21 points and 13 rebounds per game with the Logan Thunder, Young is aiming for playoffs in the QBL as his team currently sit fourth on the ladder. The 28-year old said that he couldn't be happier to remain in the Sunshine State and return to the team where he spent his first two professional years, under a new Head Coach.

"I'm very excited to be returning to Cairns after three years away. I have matured mentally and added some tools to my game since I last played for the Taipans, and the biggest thing for me now is I have a greater understanding of the league, of my role on a team and how I can help the Taipans have the best chance to compete for a championship," said Young.

"I have known Mike for a number of years and have always had great respect for him. I believe he will bring a toughness and competitiveness to the culture of the club, along with a more up-tempo style of game. I feel the style we are going to play should have fans excited and will allow the club to have success. It is a new era of Taipans basketball and it's exciting to be part of."

Young joins DJ Newbill, Nate Jawai, Rob Loe, Alex Loughton, Jarrod Kenny, Lucas Walker, Kuany Kuany and Dexter-Kernich Drew on the Taipans 2018/19 team.
---