Annee pitches Vietnamese coffee brand to Shark Tank panel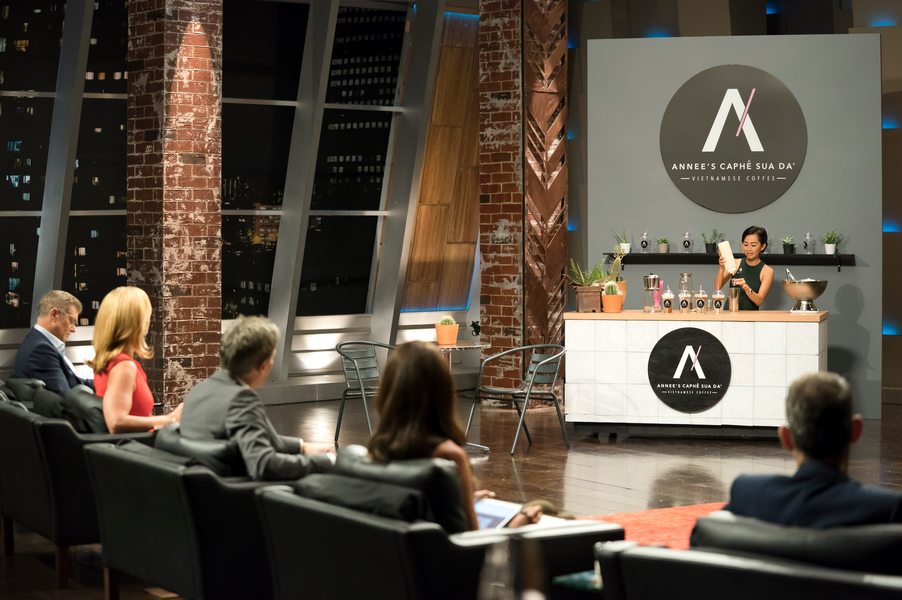 ---
Our city's favourite Vietnamese iced coffee purveyor Annee Nguyen has made a pitch for national expansion in an episode of popular TV show Shark Tank set to air on WIN on Tuesday night.
The owner of Annee's Caphê Sua Da at Rusty's Markets fronted the panel of investors to pitch her plan to grow her addictive blend of traditional Vietnamese iced coffee on a national scale.
It's been a remarkable rise for Annee, who introduced Vietnamese-style coffee to Cairns with a tiny stall on the Sheridan St side of Rusty's Markets in 2014.
TropicNow has been told the outcome of Annee's pitch... but you'll have to wait until the episode airs to find out how she went.
"The overall experience was incredible and being able to talk to the investors was invaluable," Annee told TropicNow.

"Going on to Shark Tank I was seeking not just an investment of money but rather having an expert hand in my business. As pitched, it is a profitable business with a proven concept, however, I do not have the resources to scale my business.
"If I had start a big brick and mortar shop, I don't think I would be this successful but rather in debt. Rusty's allowed for small businesses to enter the market with very little capital, it just takes perseverance, and passion. I wanted to share something that was very close to home and a part of my culture. And Cairns have embraced this new craze and me.
"The experience of going on Shark Tank was very inspiring as well... it's got me pretty damn motivated."
Fellow Cairns entrpreneurs Jai and Marlies Hobbs appeared on Shark Tank in 2016 to expand their Paleo Cafe franchise. Despite securing an impressive $750,000 investment from Boost Juice founder Janine Allis, the couple folded the Paleo Cafe brand in 2017.
Annee's star turn on Shark Tank will air on WIN at 8.30pm on Tuesday night.