Meet Eat Repeat brings the tasty goods to Cairns Indigenous Art Fair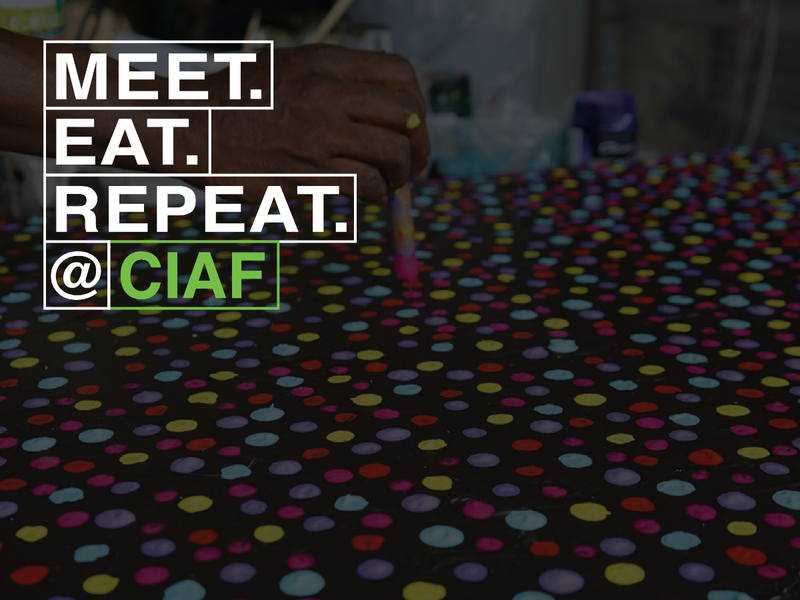 ---
If you're a lover of fine food or fine Indigenous art, you're in for a treat at this year's Cairns Indigenous Art Fair.
For the very first time, TropicNow's foodie festival Meet Eat Repeat has joined forces with CIAF to bring a feast of flavours to the art fair at the Cairns Cruise Liner Terminal from July 12-15.

From ice cream and dumplings to paella and dishes from Cairns' well-loved restaurants, CIAF's partnership with Meet Eat Repeat means fair goers can refuel throughout the opening night and three-day festival with a high quality, multicultural palette of freshly cooked food and flavours.
LOCAL INSTITUTION
CIAF's general manager Vanessa Gillen said she is excited to promote the food aspect of the fair to promise a more well-rounded experience for visitors and particularly families, who arrive in the morning with the intention of spending the whole day participating in activities, browsing art work and watching entertainment on the garden stage.

"Meet Eat Repeat is fast becoming a local institution and the opportunity to integrate it into our program and quite possibly broaden our audience, is wonderful."

GREAT FOOD, GREAT ART
TropicNow's Gavin King said his team was incredibly proud to partner with CIAF to bring Meet Eat Repeat to this year's festival for the first time.

"The addition of Meet Eat Repeat to the CIAF line-up means visitors to the cruise liner terminal during the event will not only get to see world-class Indigenous art, they'll also get to sample the Tropical North's best food vendors, including some of the region's best restaurants and cafes.

"It doesn't get much better on a tropical weekend than wandering through the CIAF art fair and market - tasting some amazing food in between – all within the beautiful surrounds of Cairns Cruise Liner Terminal.

"We're really excited about opening night with a curated selection of incredible food offerings from the likes of NOA, Mama Coco, Dumpling Studio, Paella Time and Providore Amore among others.

"If you haven't been to a Meet Eat Repeat event before, come along and experience the best of local food and the best of local Indigenous art at the same time."
---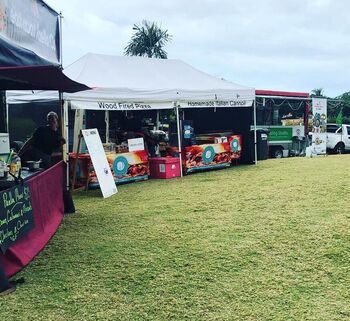 MER Line Up opening night 12 July
So Hangry, The Donut Shack, Cart wheels, Dumpling Studio, Paella Time, Mama Coco, Noa and Providore Amore
MER Line Up three-day festival 13 – 15 July

So Hangry, Dumpling Studio, Paella Time, Providore Amore, Richards Salt & Pepper, Nancy Gebadi, BLAQ DIAMOND, Totally Toasted, Madam Kransky's, Spoonies Fro-Yo, Sabi Sabi, The Donut Shack, Cart wheels, Popping Mad and Summer Ice Cream