Meet Eat Repeat in Paradise welcomes some of our favourite food vendors to the line-up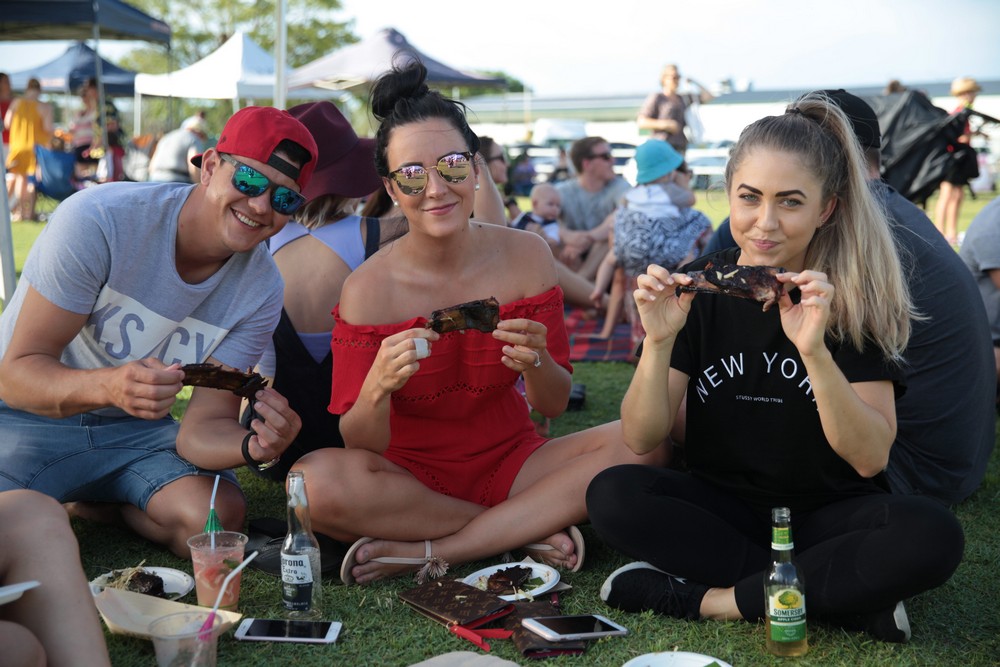 ---
Apex Milk Bar. So Hangry. Samosa Hub. Richard's Salt & Pepper Takeaway. Bec's Bites.
Ever since the first Meet Eat Repeat was held in late-2016, these five food vendors have helped make the event such a success over the past seven events.
That's why we keep inviting them back!
From the hand-crafted burgers of Apex Milk Bar to the karaage by So Hangry, the homemade Indian treats of Samosa Hub, the spicy goat curry of Richard's Salt & Pepper and the Greek-inspired lamb by Bec's Bites, we can't get enough of our favourite vendors.
So we're very excited to say they will all be at Meet Eat Repeat in Paradise, bringing an array of flavours from around the world to hungry punters on June 23.
What dishes will you be serving?
Apex Milk Bar:Awesome burgers and hot chips
Samosa Hub: Vegetable Samosas, Lamb Samosas, Paneer & vegetable spring rolls, Chicken Tikka spring rolls, Chana masala curry, Masala French Fries
Richard's Salt & Pepper: Spicy Goat Curry & Rice, Coconut Chicken & Rice, Spicy Egyptian Lamb & Rice, Salt & Pepper Squid, Chilli Prawn Skewers & Rice
Bec's Bites: Greek inspired BBQ lamb or chicken served in a bamboo cone lined with a flat bread and filled with lettuce, tomato salsa topped with your choice of meat and homemade yogurt sauce.
Don't miss your chance to sample these amazing menus at Meet Eat Repeat in Paradise, being held from 4pm to 8pm on Saturday June 23.
Bring a picnic blanket and relax on the lush green grass of the 18th hole of the golf course while enjoying a stellar line-up of 20 food vendors, fully-licensed bars, a special "dessert island" of sweet eats, plus live music, old-school lawn games and more.
Entry to the family-friendly event will be with a gold coin entry and there'll be plenty of free parking.
Check out the Meet Eat Repeat Facebook page for more updates and event details
---
---