Living culture on show at new Cairns Art Gallery exhibition "Mara"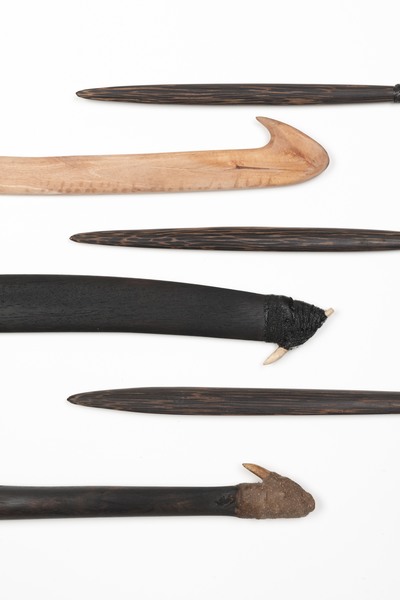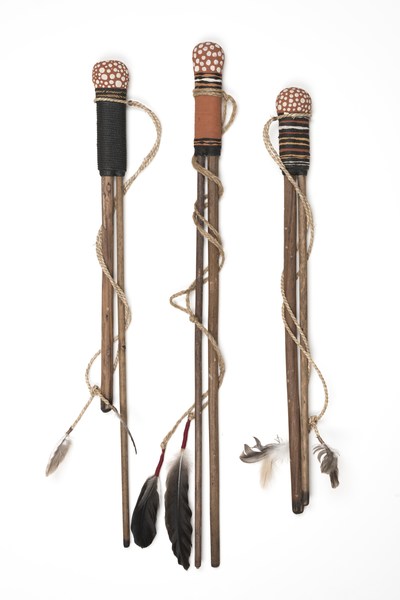 ---
An insightful new exhibition being held at the Cairns Art Gallery will explore the intersection of cultural heritage and living culture of Aboriginal people in North Queensland under the theme of "Mara" - the hand that makes, gathers, prepares and hunts.
Mara means hands in the Nyirrma language of the Djabuguy, Yirrganydji, Bulway, Nyagali and Gulay groups, and this exhibition presents designed objects that are used in food gathering and preparation as a large-scale installation work.
The exhibition, called "Mara: Indigenous design, politics and food culture" and co-curated by guest curator Bernard Singleton Jnr and gallery assistant curator Teho Ropeyarn, will also feature designed objects used as adornments in ceremonial and cultural practices that utilise the bones, teeth and the shells of the hunted animals.
More than 250 traditional and contemporary artefacts used for hunting and food gathering in Far North Queensland are featured in the exhibition. Many of the items are on loan from the Kowanyama Culture and Research Centre, home to an extensive and impressive collection of rare objects and artefacts dating back to pre-contact years. In 2008 it was assessed as a Collection of National Significance through a National Heritage Grant.
The Cairns Historical Society – Cairns Museum and private lenders also loaned items to the exhibition, alongside new works by a number of Cairns based artists.
Other exhibitions presented by the Gallery as part of its CIAF program are Continental Drift: Black/Blak Art from South Africa and North Australia, and North by East West: Re-igniting a cultural connection through pearl shell.
The exhibitions will be officially opened on Wednesday 11 July at 6pm, with the public invited to a series of free artists' and curators' talks about the exhibitions from 10.30am to 1.00pm on Thursday 12 July.
MARA PUBLIC PROGRAMS: CURATORS' TALK

With Bernard Singleton Jnr, Guest Curator and Teho Ropeyarn, Assistant Curator, Cairns Art Gallery

Thursday 12 July 12.30-1.00PM FREE

---
---