Bookings already flowing in for Crystalbrook Collection's first hotel Riley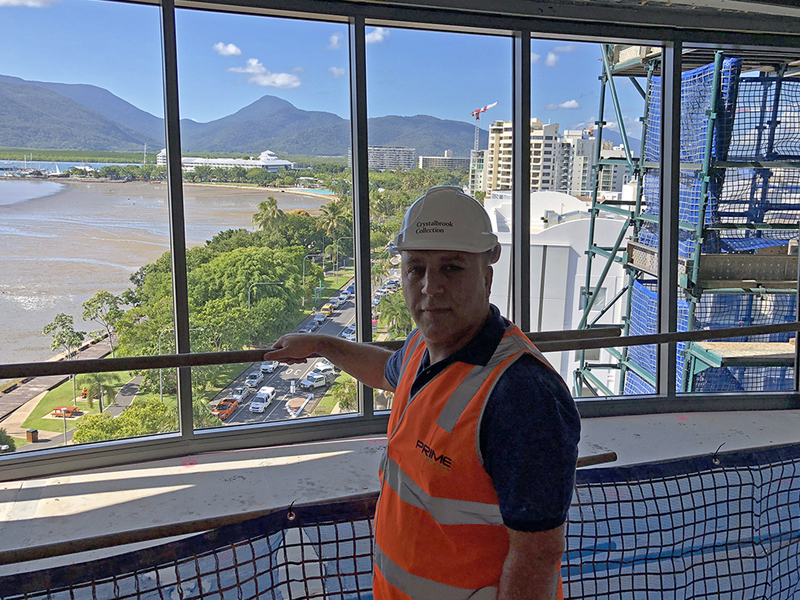 ---
More than 1000 guests have already booked rooms at Crystalbrook Collection's Esplanade hotel Riley, a full six months before the hotel's scheduled opening in November.
Crystalbrook Collection owner Ghassan Aboud toured the bustling construction site of Riley with a local media pack this morning, inspecting completed hotel suites, checking progress of the pool and restaurant areas and admiring the stunning view out across the Esplanade.
The hotel company unveiled the brand identities of its restaurant offerings at Riley, including:
Rocco: rooftop bar with a Middle-Eastern inspired food menu and extensive drinks list
Paper Crane: ground floor restaurant that will "emulate the sights and tastes of Asia", utilising local produce where possible
Greenfields: A healthy eating cafe-style venue with "a focus on all things raw and simple"
Mr Ghassan said the company was aiming for construction and fit-out to be completed in September to allow time to road test the hotel's services and systems.
"With this tower, we want to make this an iconic building for this city," he said.
"This hotel will be ready in September so from then until November 1 we will check all of the details, so that will give us two months to check all of the details and understand that it is everything we are looking for.
"I wanted to create this new tower without affecting the view from the other rooms of the other tower. Many architects gave me designs with many more rooms here, one of them I was was for 100 rooms, but I chose this one with only 55 rooms.
"From the first day our guests arrive to the last moment we want to have a very enjoyable experience. Unfortunately a mistake I think hotels make here is they only try to show customers the reef and the rainforest, and that's two days. But what about the rest of the week the guests are here?
"We want them to have a full, exciting week. More adventures, more things to go and see. This is what we want to create."
Mr Aboud said the Crystalbrook sales and marketing team have been selling the hotel for the past few months in Europe, the United States, the Middle East and Asia, as well as domestically with a focus on Sydney and Melbourne travellers.
---
­
Tour of Riley with Ghassan Aboud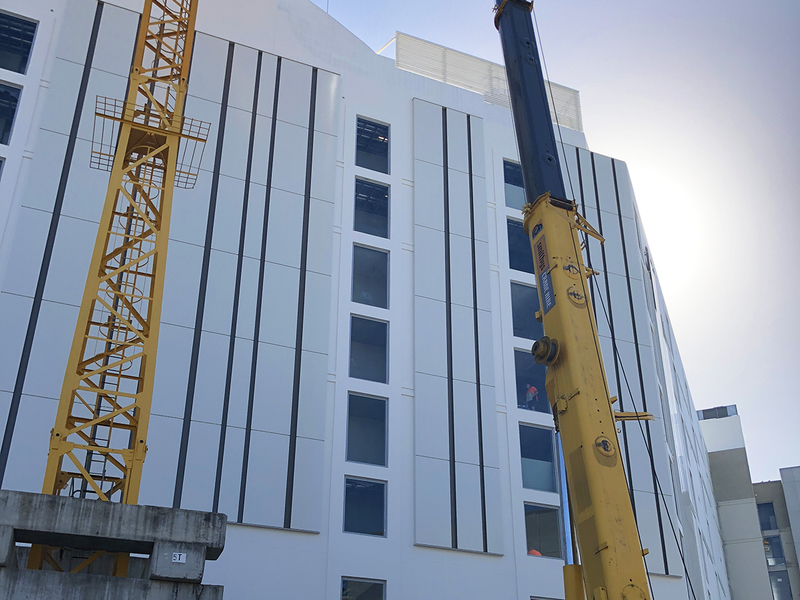 ---