Cairns limbers up with GBR Masters Games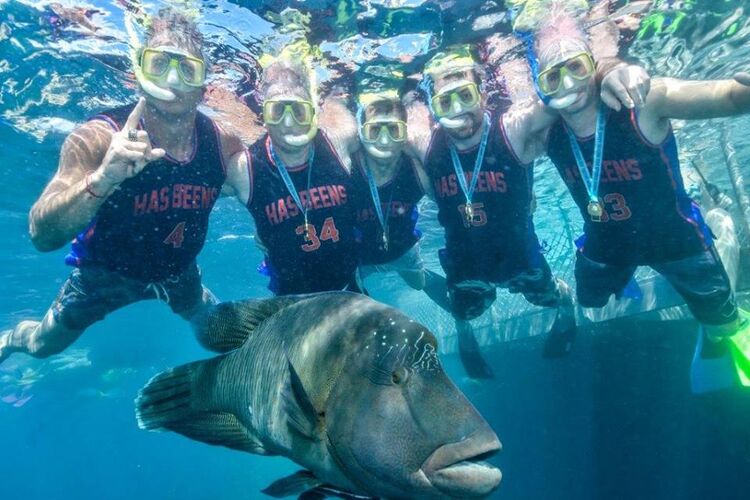 ---
Heat gel and ice pack sales are set to soar as thousands of elite mature athletes flex their sporting prowess during one of the region's largest competitive events.
Tomorrow marks one year out for the Great Barrier Reef Masters Games, returning to Cairns in 2019. More than 2000 athletes aged 35 and over are expected to descend upon the region to compete in 15 individual and team sports already confirmed, with more to be announced soon.
Cairns Mayor Bob Manning officially opened the registration period for the four-day biennial event on Tuesday and said the Masters Games are vital in encouraging people to stay active in sport for longer.
"Masters sport is really on the rise in Australia and we're thrilled to be part of it," Cr Manning said. "The social aspect is just as important as the sport itself and the feedback we always get is about how much fun athletes have had in Cairns.
"We're working with local sporting organisations to make the 2019 games the biggest yet. If your club is keen to get on board, we'd love to hear from you."
Tourism Industry Development Minister Kate Jones expected the event to build on the success of events held in Cairns over the Gold Coast 2018 Commonwealth Games.
"Cairns is the perfect backdrop for the Great Barrier Reef Masters Games, which showcases the region's incredible scenery and as a destination to plan your perfect next adventure holiday," Ms Jones said.
Last year, more than 1200 people visited Cairns for a combined 5800 visitor nights to attend the Great Barrier Reef Masters Games. This is estimated to have injected about $850,000 into the regional economy.
For more information and to register for the 2019 Great Barrier Reef Masters Games, head to www.gbrmg.com.au.
The Great Barrier Reef Masters Games are presented by Cairns Regional Council with support from Tourism and Events Queensland.
---
Dates: May 23 – 26 2019
Sports: Archery, athletics (track & field), baseball, basketball, beach volleyball, clay target shooting, cricket, soccer, golf, hockey, judo, mountain biking, netball, softball, squash, swimming, tennis, tenpin bowling, touch football, cycling, women's cricket.
---
­