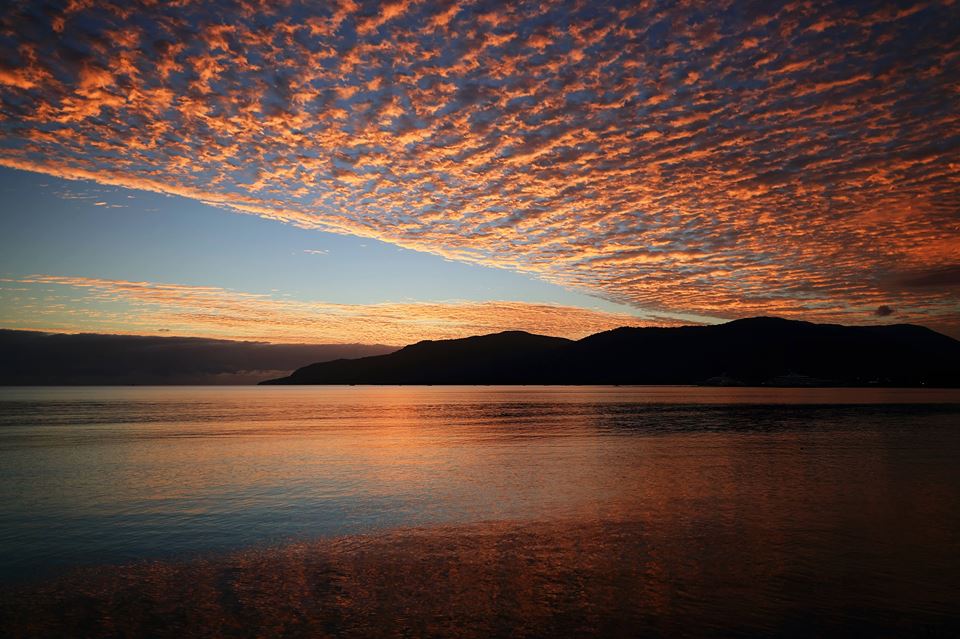 ---
If you've been up at ridiculous o'clock with the early birds this week, you may have been treated to the morning sky filled with beautiful oranges, pinks and reds.
Bureau of Meteorology's weather duty forecaster Jim Richardson explains that sunrises and sunsets work kind of like rainbows — particles in the air bend and reflect the light we see.
"In the case of recent tropical north sunrises, the colours are caused by ice crystals in very high-placed Cirrus clouds. The crystals interact with the sunlight, causing brilliantly coloured skies," he said.
With some lower cloud formation particularly lingering around south Cairns this weekend, possible showers are expected. For Cairns city and north, it's likely to remain clear, with cracking sunrises to continue for the next week.
Overnight temperatures will fall between 13 – 19C with daytime temperatures reaching 22 – 28C.
---
­
---