50,000 people tipped to attend CIAF 2018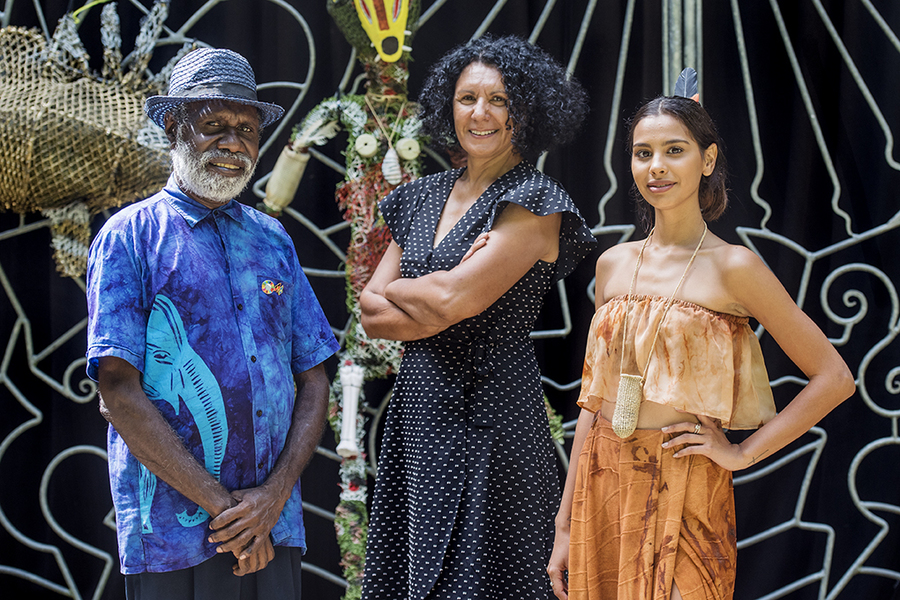 ---
More than 50,000 art, fashion, culture and music lovers are expected to attend the ninth annual Cairns Indigenous Art Fair during the four-day festival in July.
In launching CIAF 2018's extensive program, artistic director Janina Harding said the festival continued to grow on an international level.
"For the first time in CIAF's history, our program extends beyond Queensland's geographical borders to Western Australia, South Africa and the US to show how, irrespective of location, an Indigenous artist's sense of place and cultural heritage are common ties driving creative expression," Ms Harding said.
The event will be held across a range of venues and features dozens of exhibitions, performances and, of course, the Art Fair and Art Market at the Cairns Cruise Liner Terminal.
---
­
---
Approximately 300 visual artists and 150 performers will take part in this year's CIAF in what organisers describe as a "multi-dimensional program of mostly free activities".
Queensland Arts Minister Leeanne Enoch said CIAF had evolved into one of the art world's must-see events and markets.
"Inspired by this year's theme, Connection to Country, artists and performers will share their extraordinary stories and life experiences in an impressive display of more than 20 events and activities taking place over the four-day fair," Ms Enoch aside.

"The Queensland Government has supported CIAF since its inception and is proud to be CIAF's Principal Partner with funding through Arts Queensland's Backing Indigenous Arts initiative.

"CIAF is arguably one of the art world's must-see events and art markets. It continues to grow and evolve each year, with the 2018 event offering a colourful and culturally rich program showcasing Queensland's First Nations peoples."
To view the CIAF 2018 program, click here.