Light at the end of employment tunnel as Cairns jobs growth begins upward slide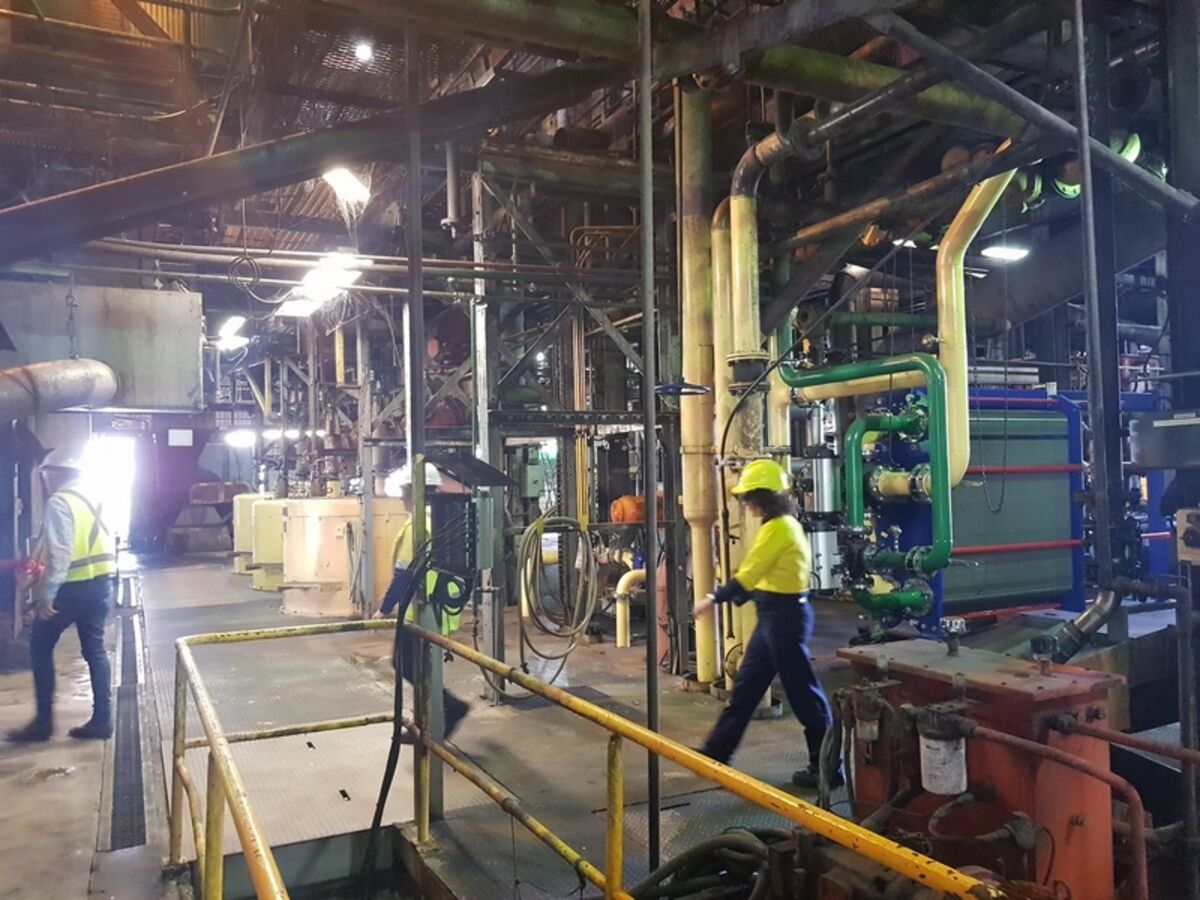 ---
New data shows positive annual employment growth in Cairns for the first time since January.
According to the quarterly Conus Trend Industry Jobs data for August, annual trend employment growth is now sitting at +0.8% and despite an increase in participation, the unemployment rate remains steady at 5.8%.
---
---
Conus economist Pete Faulkner says the numbers are encouraging.
"We generally recommend seeing a trend shift for at least three months before getting too optimistic that we have seen the bottom for Cairns.
"We are now into our fifth month of marked improvements so it would appear safe to confirm that the corner has been turned.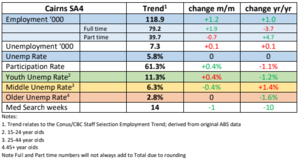 "It's pretty significant because since February this year it'd been negative so employment had actually been shrinking in Cairns," he said.
"The pace of growth has picked up."
According to Mr Faulkner, what's even more promising is that the growth has been mostly seen in the full-time sector.
"That's been pretty weak in regional areas, but in Cairns we are bucking the trend," he said.
Most new employment has come in the youth cohort with the middle aged category virtually unchanged.
The health care and social assistance industries are leading the gains, a trend seen nationwide with the National Disability Insurance Scheme coming online.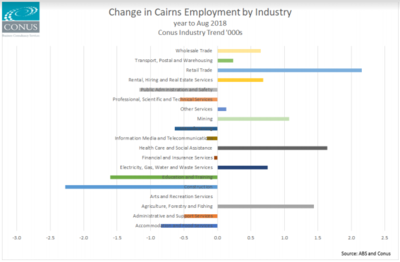 Retail jobs have also increased by more than 2,000 over the past 12 months and positions in the agricultural sector are up too.
Interestingly, the construction industry is lagging, down by 2,000 jobs over the past year.
"That's counter-intuitive to all the cranes that people are seeing on the sky line with the Crystalbrook Collection construction sites and the like," said Mr Faulkner.
"However, the bulk of construction is residential construction and that's going nowhere."
"Also, the data is pretty delayed, therefore realistically you might argue that recent construction jobs aren't being reflected in the data yet."
Declines were also seen in education and training.
---